Great news: the autobiography of

Conrad Phillips is out now!

Click here to read more!

Filmed at several beautiful locations in France, for many other photos and information take a look at the location galleries.

Gessler put a price on Tell's head and this men, all mercenaries,

are trying to hunt down Tell. In the middle Dantes.

Clyde as Gessler is deliciously maniacal. The energy he throws into his performances creates a complexity for what could have been a very one dimensional character. While being the charismatically evil villian you see his inward insecurity and cowardice. The way he relishes his ability to cause pain and fear and the complete patheticness he reveals, when the tables are turned on him, is always hilarious and fascinating to watch.

The music, composed by Stanislas Syrewicz is beautiful and quite unique and innovative. The locations are well-chosen in lovely areas of France. Quaint old villages, castles, ruines and beautiful nature scenes. There are some terrific stunts and including Mario Luraschi's horse stunts, see below. This show is ideal for children as it provides heaps of action and adventure with minimal violence and it's also very historically educational. That aside adults can find a lot to enjoy in the show. It has heaps of intelligent and entertaining dialogue. Heck, we just love the whole thing.

Mario Luraschi and his stunt horses, It looks spectacular but he always makes sure his horses can't get insured or harmed. Most of them are Andalusian horses. Tell's main horse was a beautiful Lipizzan gelding named Napolitano. In the first 10 episodes, season 1 he rode a tall brown horse named Guitano and during the third season a short part on a little Arabic horse. Horst rides a Frisian Horse and all the other blackknights black Andalusian horses. Crossbow is a treat for everyone that loves these stunning horses!

Music of the series is composed by Stanislas Syrewicz.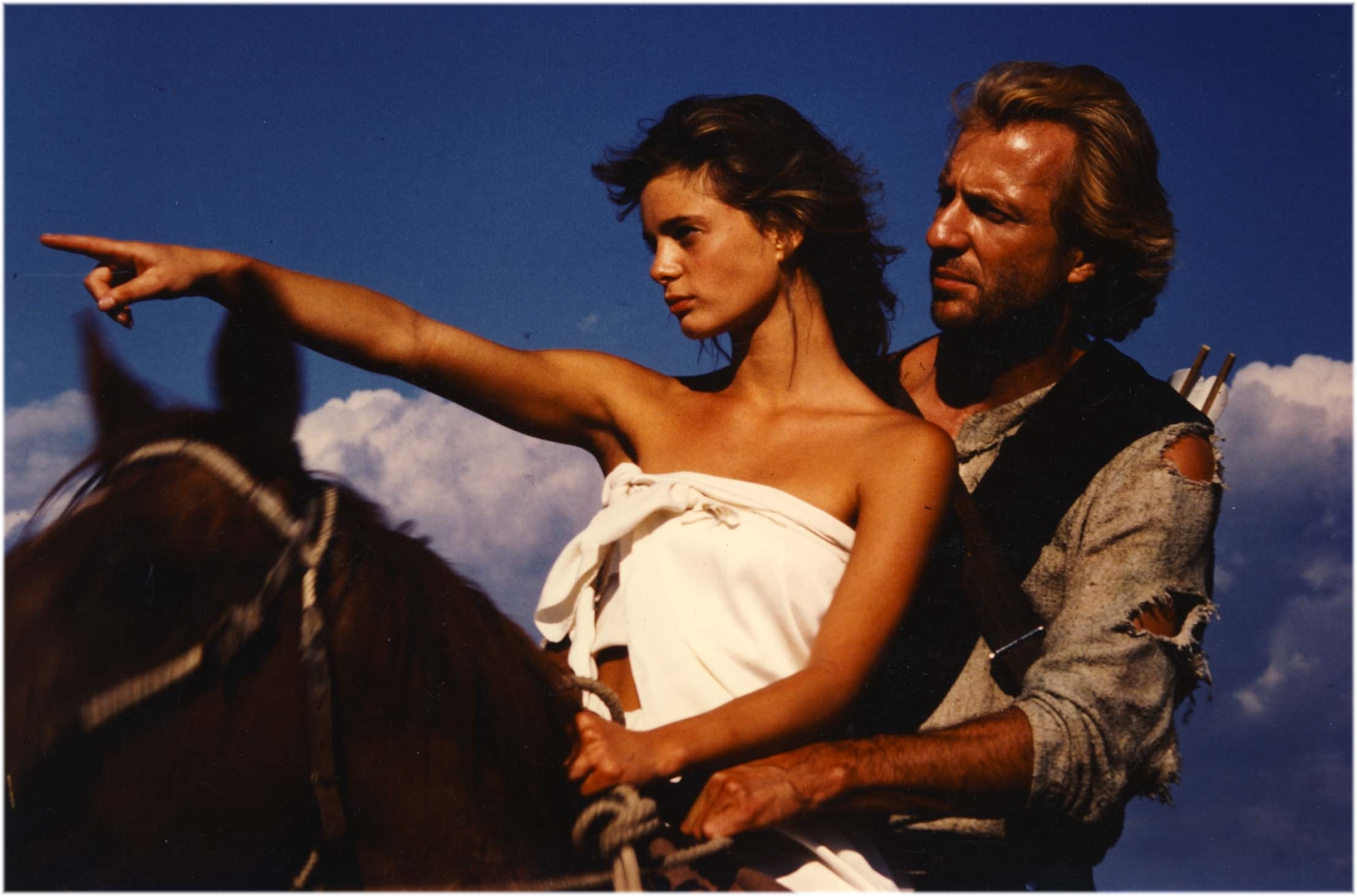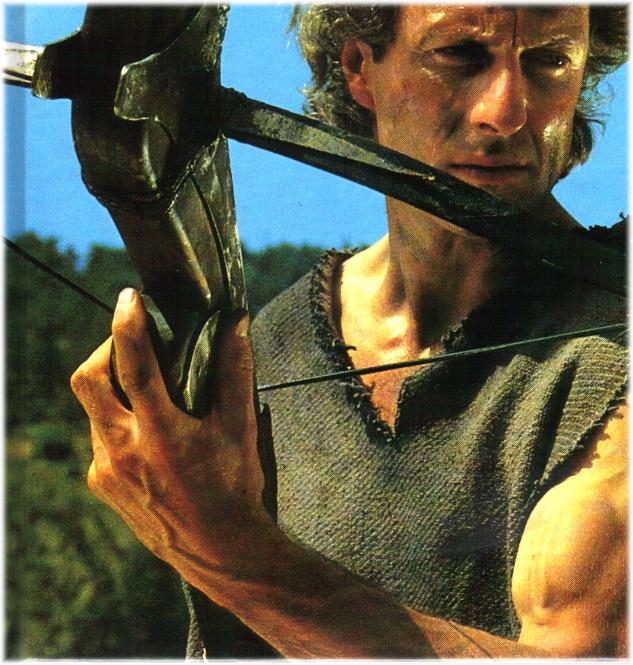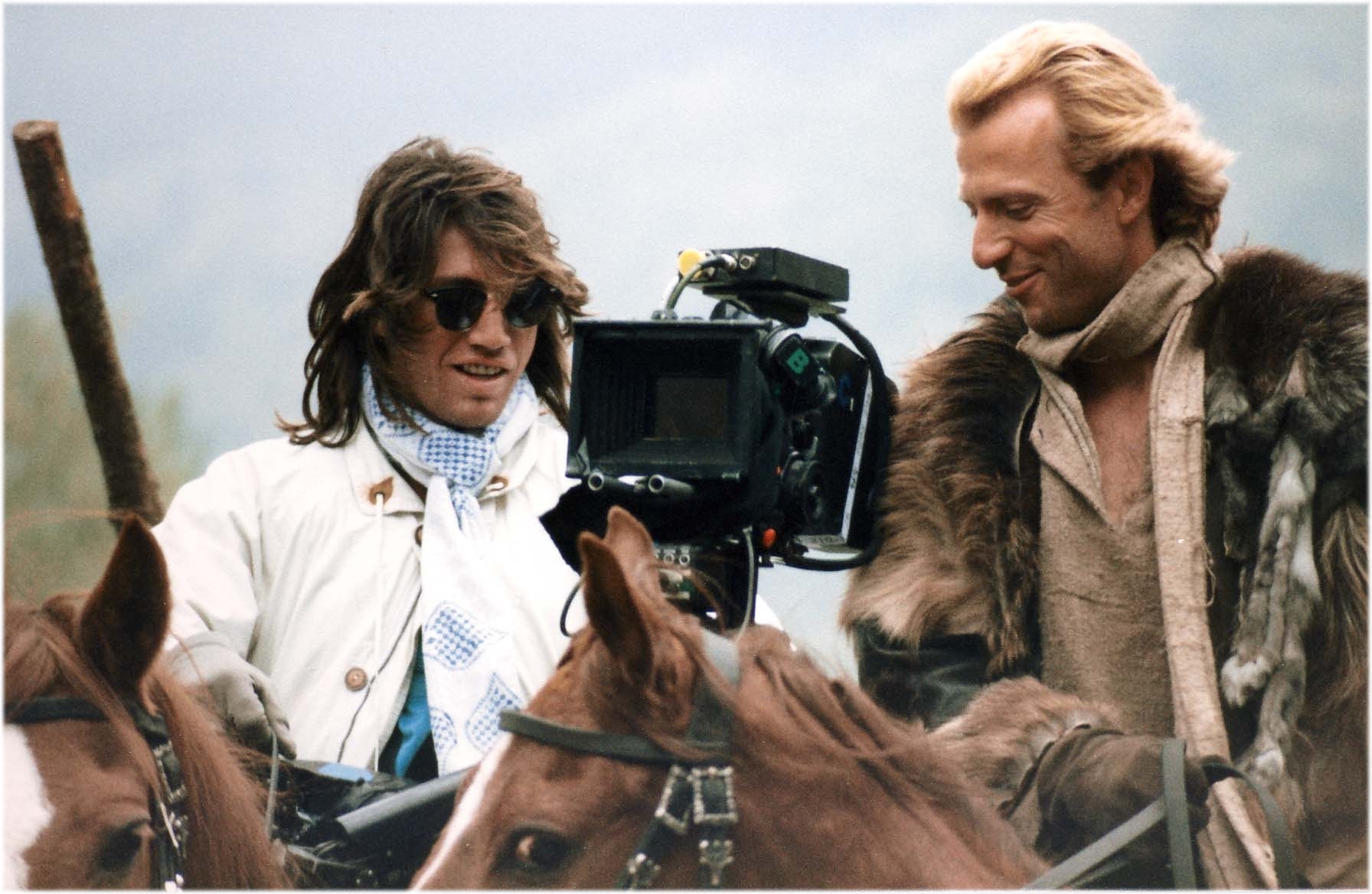 Take a look in the guestbook! We've got lots of messages written by fans, actors and Crossbow related persons. Enjoy.
| | |
| --- | --- |
| | The videotape is currently out of print. Keep an eye on the TV guide. We like to hear if they do broadcast it in your country. The series is hard to find, but sometimes it shows up on TV. The video is sometimes sold on ebay. The DVD "Crossbow the movie" came out in 2006. Regrettably there is still no DVD of the series in English. Last year a French dubbed DVD came out in France. We'll keep on hoping on an English release in the future! Most episodes are posted on Youtube. |
This page is created and maintained by Laurel and Eline. Last updated August 2013.
This is the second part of episode one, the apple story. More films in "actor's info" above in the links
Many thanks to Crossbow and Robin Hood fan Jurgen who uploaded Crossbow season 1 and parts of season 2 to Youtube. So many fans can enjoy and are able to watch it back after so many years. There is still no English and complete dvd release yet, we keep on hoping.