Dana Barron
Eleanor in 6 episodes, 1987-1989
She played Eleanor, the daughter of Tell's friend Stefan. She played in the first season.
Below Dana Barron and her sister, both actresses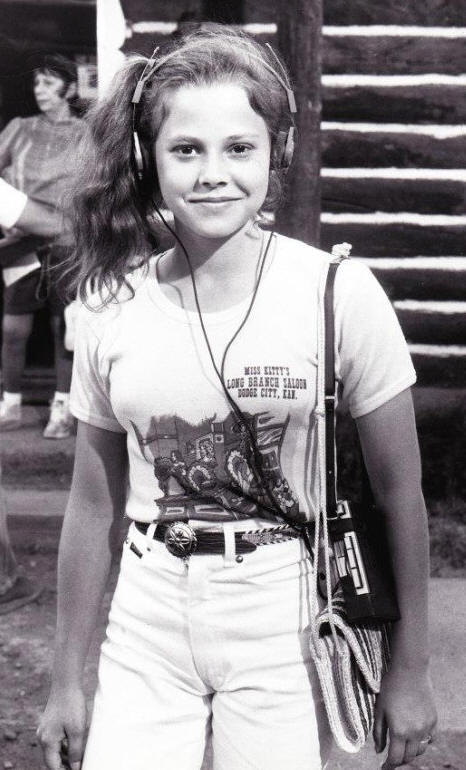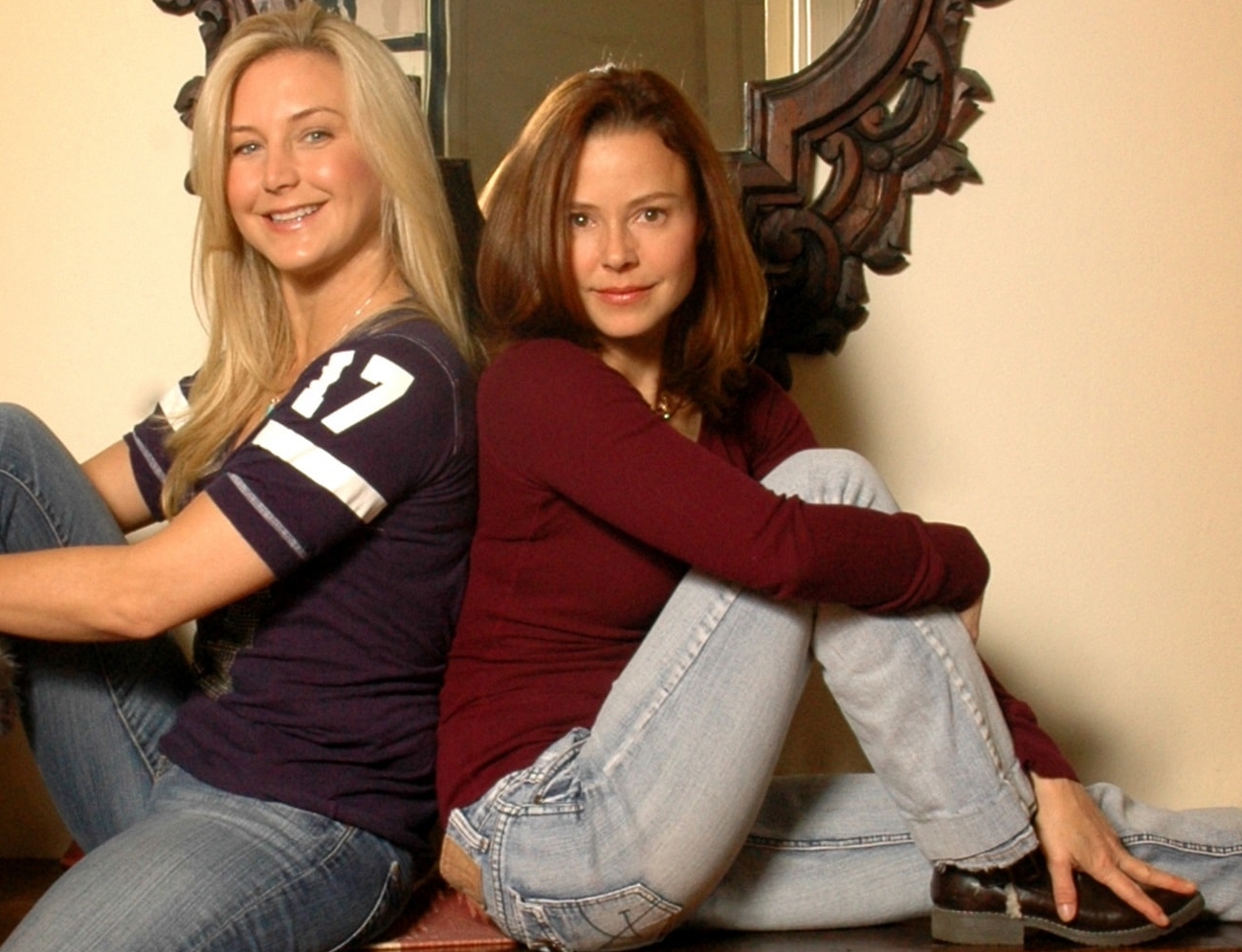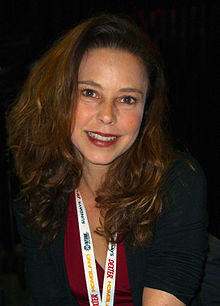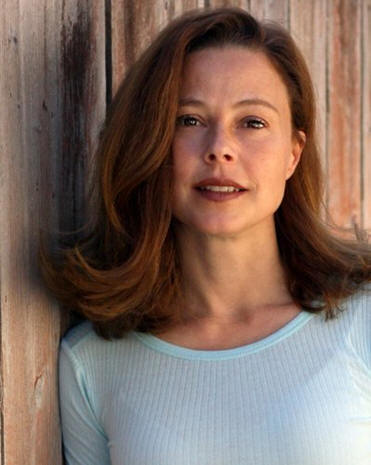 About Eleanor
Dana Barron as Eleanor, Stefan's tom-boyish daughter. Having grown up without a mother, Eleanor learned to fight, ride, swim, and hunt just like her old man. Surrounded by her Father's rebel friends, she has learned to
be careful of strangers and is always ready to defend herself. When she first meets Tell she over powers him and takes him prisoner, unaware of who he is. She's the best scout around or so her father boasts, and she has
proved it by the amount of times she's managed to track Tell down
She and her father accompany Tell in the search for Matthew in the first series and more than pulls her wait in the search, she's never shy with her actions or her opinions. She can take care of herself and everyone else,
frequently acting on her own initiative. At one point she even manages to rescue Tell from Gaston.
Though she is constantly in the company of men and performs tasks thought to be reserved predominantly for men, there is nothing masculine about her. She is a beauty and her scouting skills are enhances by her swift and
graceful movements, never lumbering. She is most at ease in trousers and and riding boots and is only once seen in a dress, but she wears it well. She has a gentle and sweet temperament when she is not on her guard, but
watch out, when she feels threatened. She'll speak her mind and then some. A terrific role model growing up for us tom-boys. Sadly she stayed for the first series and was seen no more.
About Dana
Dana Barron was born on April 22, 1966 in New York City, New York, USA. She is an actress and producerDana Barron, began her career as a child actress and is best known as the original Audrey Griswold in National
Lampoon's Vacation. Her work in television includes a stint on One Life To Live, Babylon 5, Beverly Hills 90210, and The Magnificent Seven. Among her films are He Knows You're Alone, Heartbreak Hotel,
City of Industry, Man in the Iron Mask II, Python, Roomies, The Perfect Nanny, Happythankyoumoreplease (2010)and Snowbride 2013.
Her mother is stage actress Joyce McCord. She is older sister of Allison Barron. She studied sculpture at The Art Students League of New York. She is together with writer/director/producer
Michael Vickerman and they have a son, Taylor.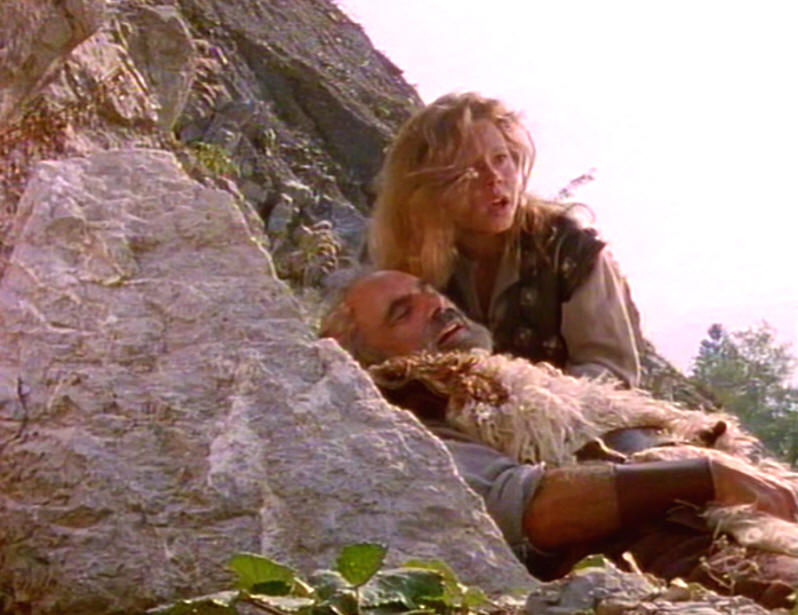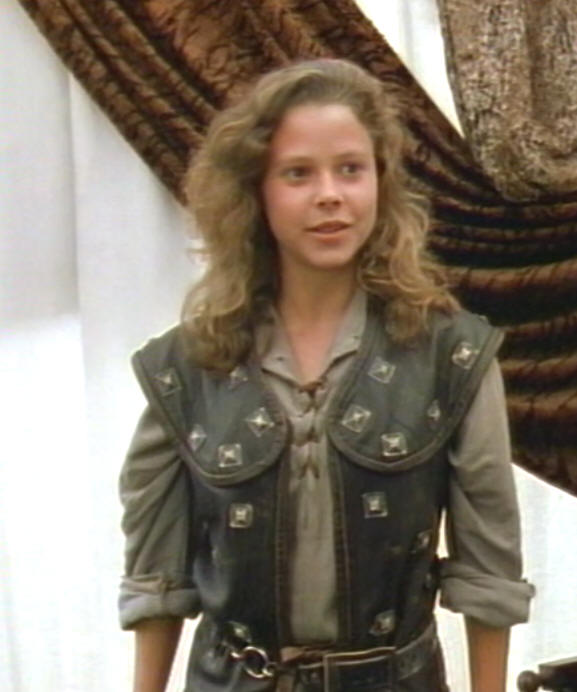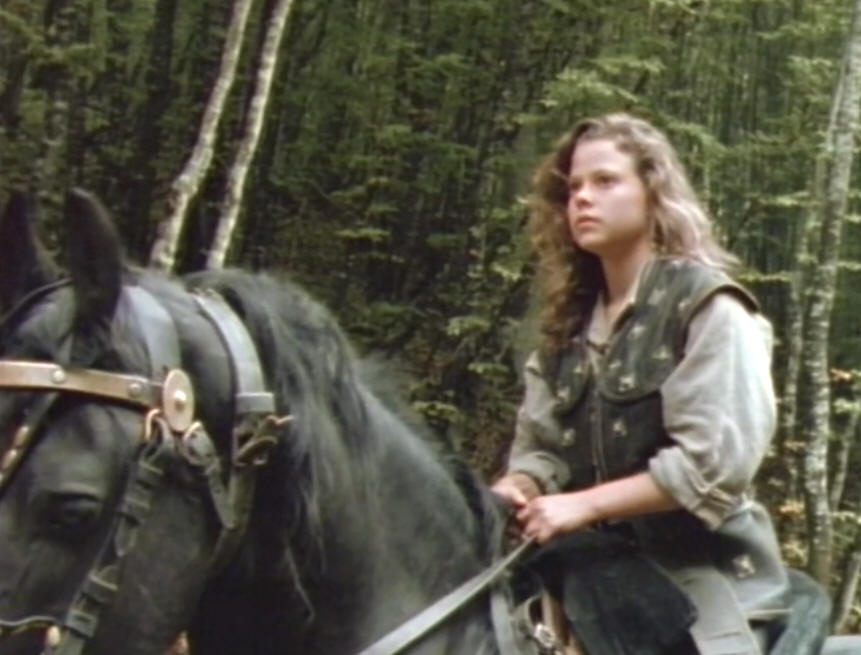 Dana Barron (born April 22, 1966) is an American actress who has starred in film and on television. Barron is best known for her role as the original Audrey Griswold in the
1983 film National Lampoon's Vacation which she reprised in 2003's Christmas Vacation 2: Cousin Eddie's Island Adventure for NBC television.
Barron was born in New York City, New York, the daughter of Joyce McCord, a stage actress, and Robert Barron, a commercial director and former child actor. She has a sister named Allison
Barron appeared on the soap opera One Life to Live from 1984–1985 as Michelle Boudin. She starred in the 1998 TV series The Magnificent Seven as Casey. She had a recurring role as
Nikki Witt on the Fox series Beverly Hills, 90210, for which she won the Youth in Film Award for as best recurring actress.
Barron has made guest appearances on TV shows including The Equalizer, In the Heat of the Night, Murder, She Wrote, and Babylon 5 as a telepath named Lauren Ashley in
the Season 5 episode "The Corps is Mother, the Corps is Father".
Personal life:

Barron is married to writer/director Michael Vickerman, and they have a son, Taylor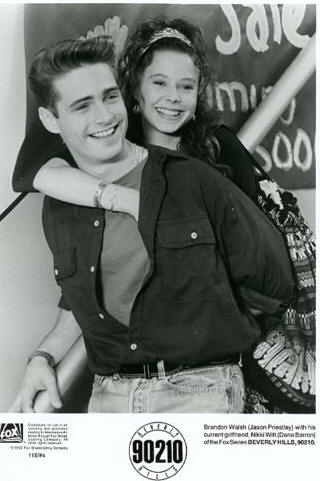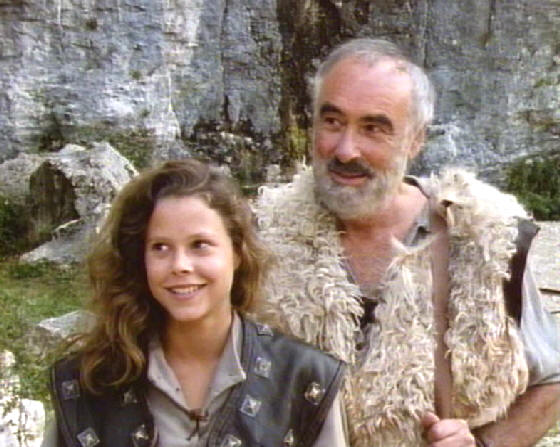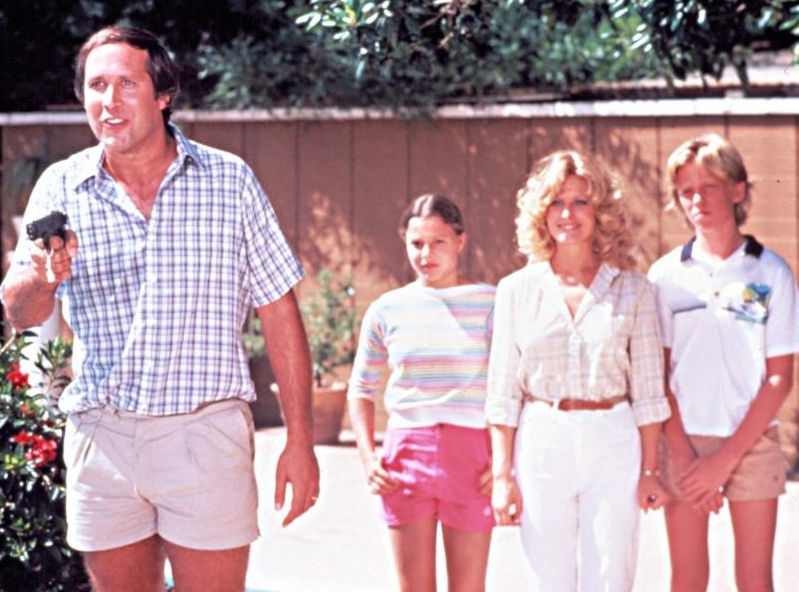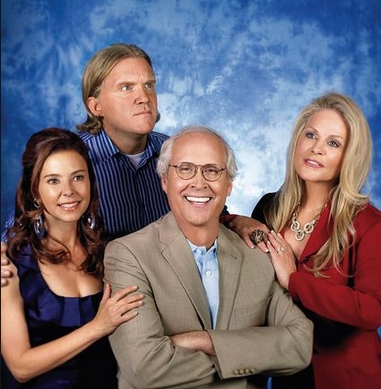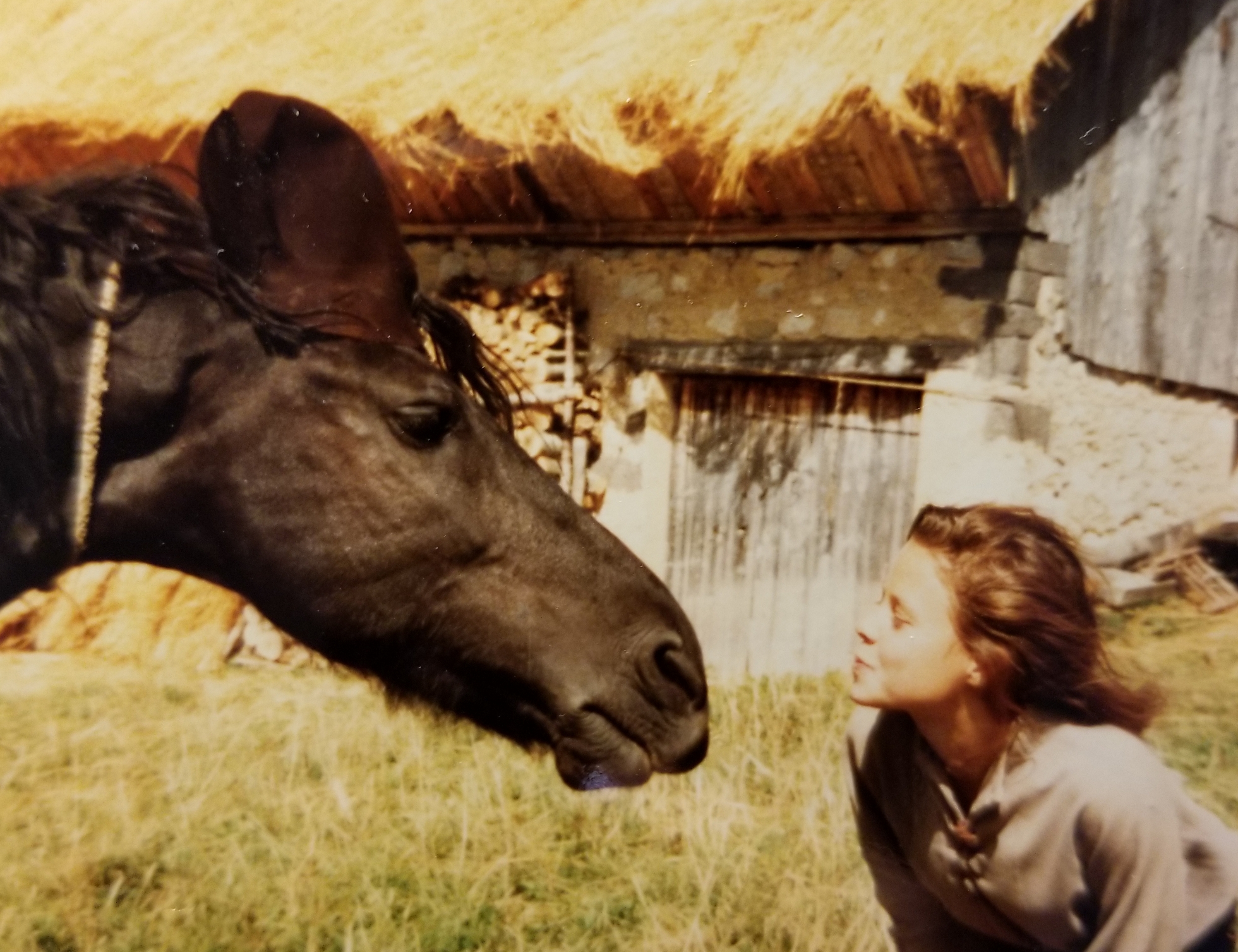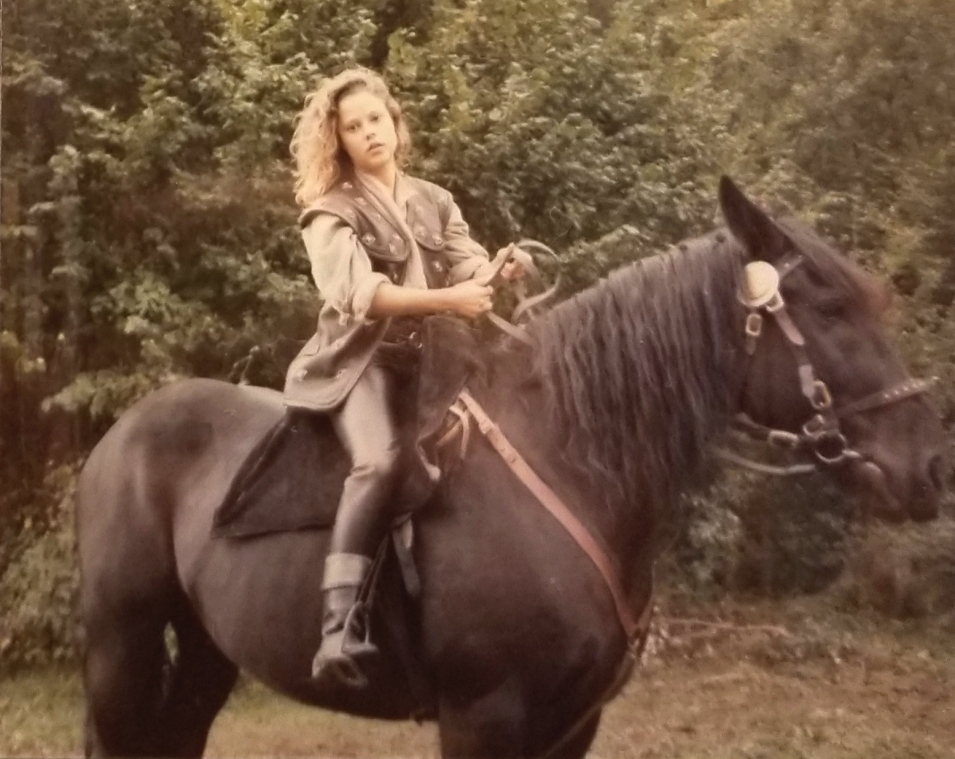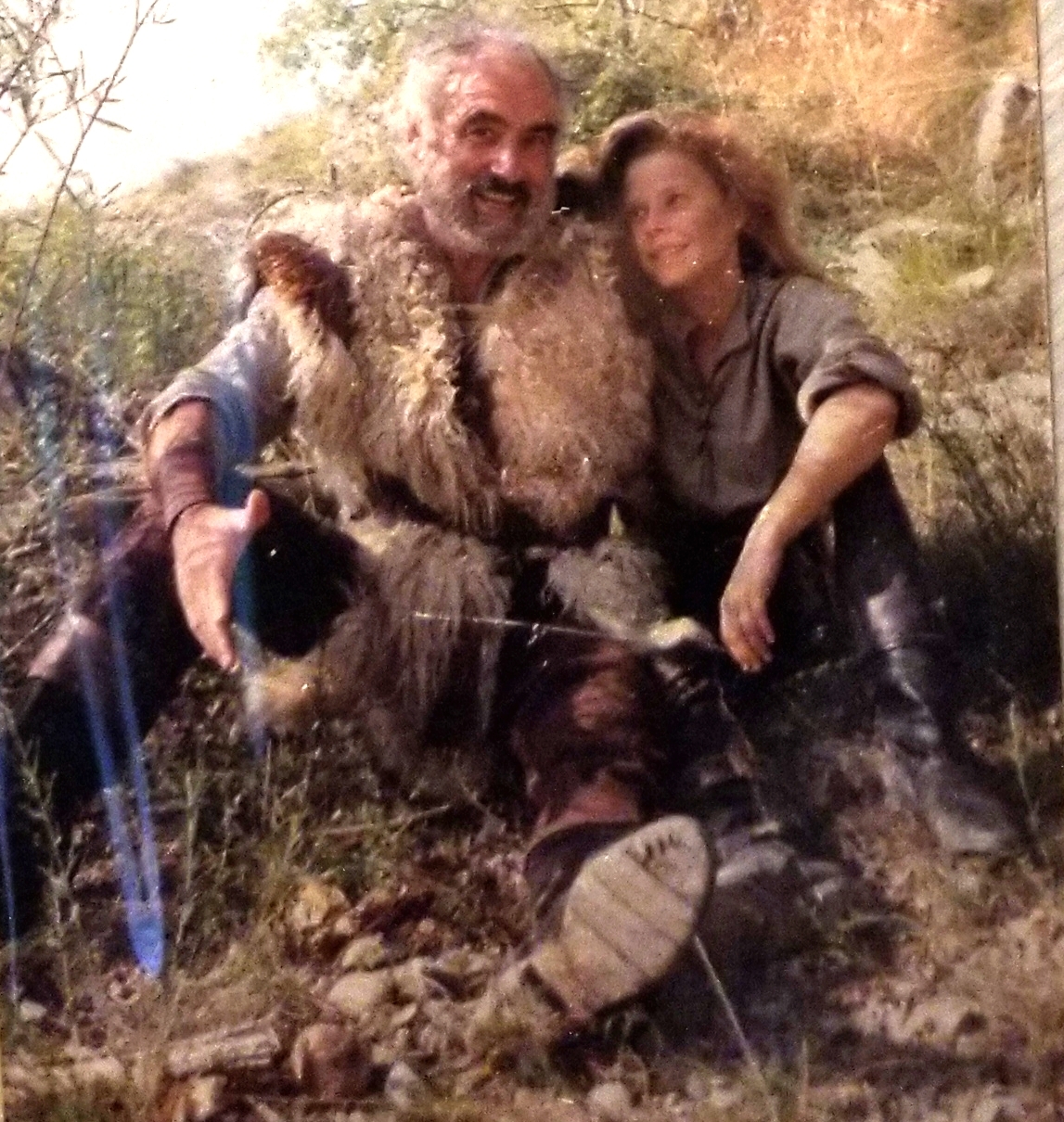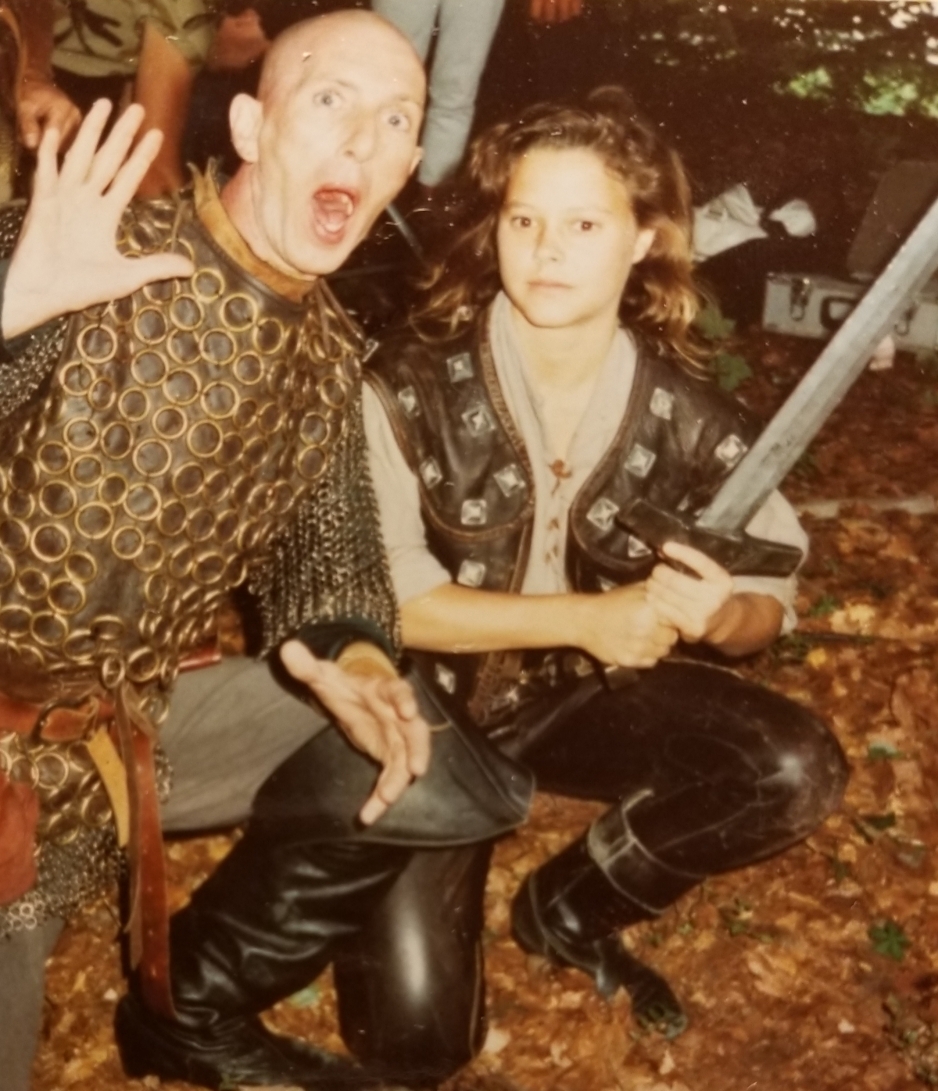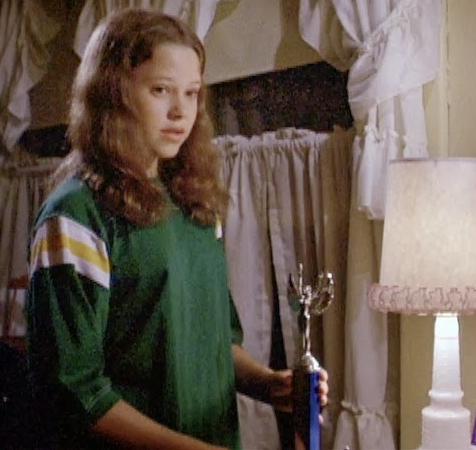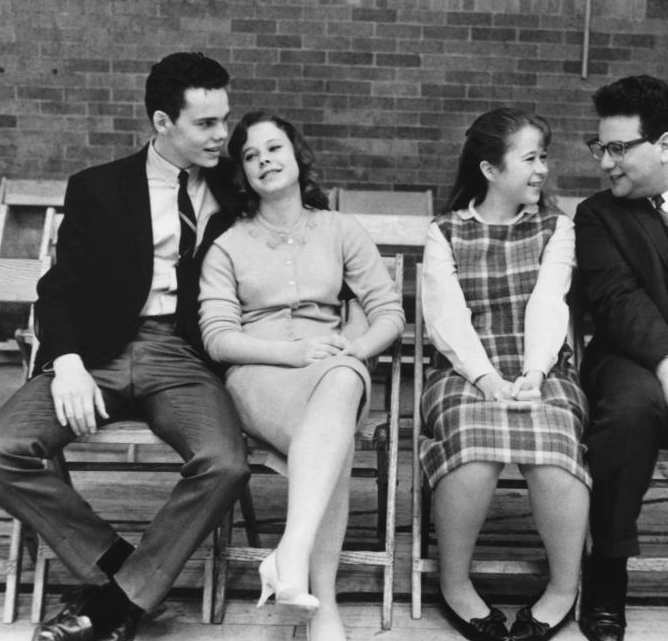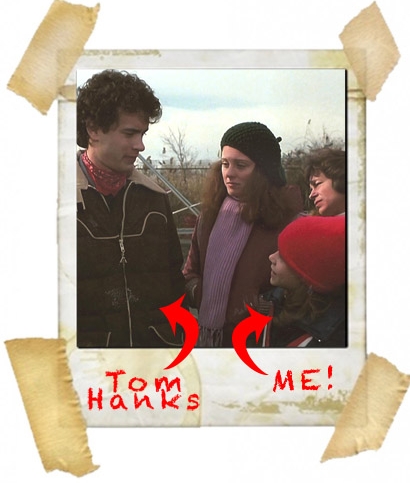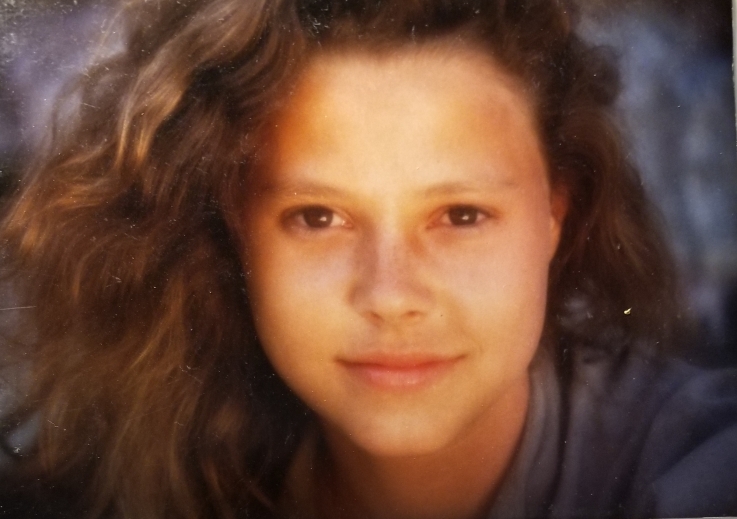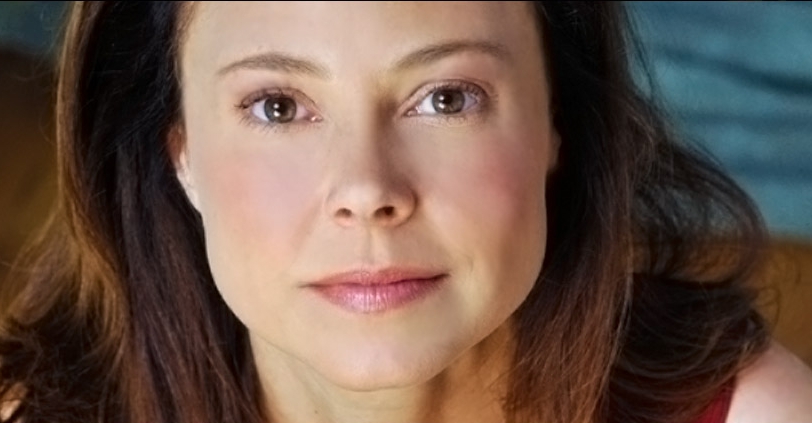 Dana Barron was born in New York City into a well known and respected theatrical family. Her grandmother, Marion Weeks, was the first person to sing in 'talkies' directed by Thomas Edison.
Marion's sister, also a vaudevillian, won local acclaim for her performance in "Monsieur Verdeaux", a Charlie Chaplin film.. Her grandfather was an opera singer.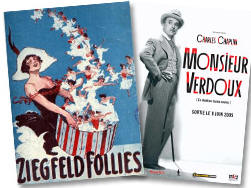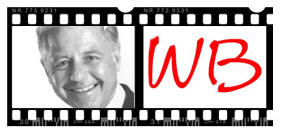 Dana's father, Robert Barron, followed his mother's passion for the theatre and after a successful career as an actor and director opened the world's first school for commercial
and soap opera acting. The Weist-Barron School of Television has been in business for over fifty years with at one time eleven locations throughout the United States.
National Lampoons Vacation Dana and her family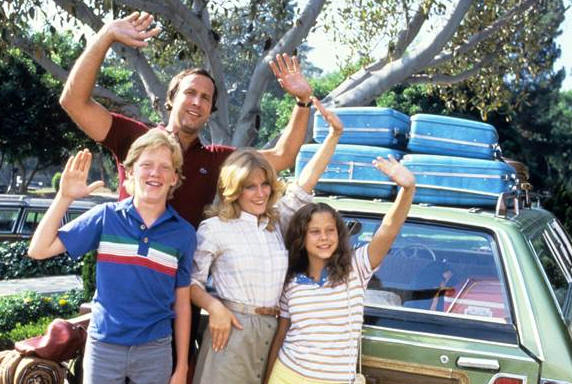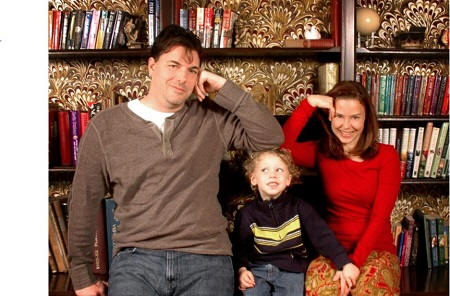 Confident of her hereditary skills, without a single acting lesson, Dana auditioned for, and got, a part in the film, 'He Knows You're Alone' opposite another first time actor, Tom Hanks.
This lead to a role in the Broadway play, 'Hide & Seek' starring Elizabeth Ashley. Dana had become the fifth successive generation as a performer in her theatrical family and by the turn of the
century she completed over seventy film and television projects.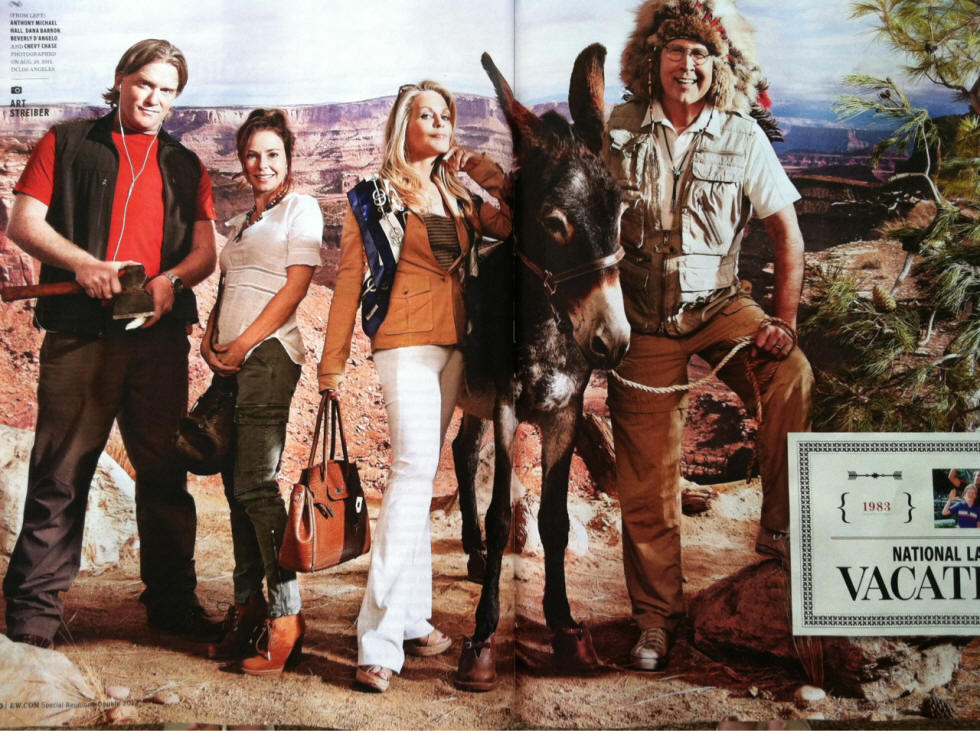 Why They Got A New Audrey For National Lampoon's "Vacation" Interview with Michael Yo Michael Yo caught up with Dana Barron, the actress who played Audrey in National Lampoon's Vacation
Dana attended the Hunter School for eight years, and after graduating, she attended New York University's Stern School of Business from where she graduated with distinction, majoring in business marketing. In 2005,
she received her Associates degree/ certification in Early Childhood Education from Santa Monica College. She also did a restaurant management course at the New York University.
Some Non-Acting Business Experience:
At age twenty-two Dana attended a restaurant management course at NYU and with several other students from the business school opened and managed a restaurant (Chumley's ) in Greenwich Village.
After seven years, the last three of which Dana spent in Los Angeles pursuing her acting career, it became evident her partners were something less than honest (addictions) and the business relationship was dissolved.
When in New York, Dana is a part-time teacher at the New York City Zoo & the Natural History Museum.
Charity Business:
One of Dana's greatest passions is her charity various work. Despite her busy schedule, Dana for the last nineteen years has been a teacher and volunteer for United In Harmony - an organization that
provides a summer camp for homeless and under privileged children. In the year 2000 Dana, along with Pierce Brosnan and Jane Seymour, became a founding member of 'Children Uniting Nations' –
an organization that holds a mentoring event (International Day of the Child) for two thousand foster children.
Some nice anecdotes taken from the interview, click here to read our interview with Dana
What was the influence of Crossbow on your further career?
It definitely helped when I got the television series Magnificent Seven, because I already rode horses and fought. I rode horses in Magnificent Seven. I had to do a lot of roping and tricks on horses. Also I loved to fight
with the wooden staff, I didn't learn that with martial arts. I know with kung fu they teach the staff work (episode 5 Reunion). My son is learning the staff work now and he is getting quite good. I had to learn everything there.
As I watch it back, I think now I thought that I was really good back then. But when I see experts, I'm really very slow.
Which episode do you especially like?
The Reunion, when I see William for the first time. The one with the quarter staff. It's a lot of fun, I enjoy the action and learning how to do that. There was one episode where there was a scene
with people that were trying to hurt me with the sword. And I have a certain routine. Like I said I was my own stunt person. And I forgot the routine and I remember that moment looking at the guy
when I was literally dodging for my life. He was coming at me and I love watching that scene, cause I can see the look in my eyes, like Oh my gosh, what do I have to do? And then I dive…
it is very much fun knowing what I was thinking at that time when I almost was chopped…. There was a lot of danger in stunts, but I felt confident, doing those martial arts for many
years back then. I'm glad I did it. It made the series much more important to me.
Would you like to do such a role as in Crossbow again?
Anytime! It was one of my favorite experiences ever and I love New York, my home. It was the first time I remember flying on the airplane crying that I had to go back. I had such a wonderful
time with the cast and the crew, and such a wonderful role. To be able to work in castles and such history, and I created bonds and friends that do, 30 years later, still exist.
People ask me what are my favorite characters, I've done 80 roles at least, and the role in Crossbow is one of my top three.
What are the things you have in common with Eleanor?
Well, obviously: adventure. She's very adventurous, she is not a girly-girl. I'm very tiny, I don't dress masculine, I'm definitely someone who likes being outdoors and being athletic,
more then painting your nails. I share with Eleonor the wild-child spirit
Do you miss France?
I lived in London for a while, and now that I have a youngster, I planned to take him back to Paris, we were gonna go last year, but the trip had to be cancelled. But definitedly, cause I do speak French to him, and he
wants to go, because he wants to taste the incredibele European foods, bread and cheese and everything I keep telling him about. And also, I almost moved to Cannes at one point. Although I like the Paris –
Lyon area better, Cannes is really beautiful, but I don't know If it would be my first choice. Because of the back and forth travelling, I eventually decided not to move. It was the first time I was outside New York
for a long period of time, and being around such incredible actors as Jeremy Clyde, with whom I have been in contact for quite some time afterwards. It was a special time, I think for most people. Being around,
at my age, fun crew, fun actors, magical place, historical place… Working with horses, working with swords, it was a dream all.
Producing Business:
Dana won an Emmy for best actor on a project for Symphony Pictures, 'No Means No'. Symphony Pictures is an independent film company co-founded by Martin Sheen. In pursuit of her
ambition to develop and make films Dana joined Symphony Pictures as Director of Development and Co-produced her first film for Lifetime called, "Seduced By A Thief"
starring Sean Young. In 2002, Dana became an executive producer for National Lampoon and produced several projects for their television network. Her biggest project was a co-production
between Symphony Pictures and National Lampoon called, "Pucked," starring: Jon Bon Jovi & David Faustino.
In 2006 her biggest dream was realized by the birth of her son, Taylor Barron Vickerman. Kind-hearted, altruistic yet wonderfully cheeky Dana (along with Michael Vickerman (writer/prod/director –
Long term relationship) could not be prouder of their son. Although Dana has slowed down in acting 'just a tad' Dana has still has appeared in several projects – including, 'HAPPY THANK YOU MORE PLEASE'
that won the 2010 Sundance Audience award, Hallmark's 'NAUGHTY OR NICE' that was the highest rated cable movie of 2012 and Dean Devlin's LEVERAGE (starring Timothy Hutton).
Dana's latest project,
'SNOW BRIDE' is released on the Hallmark channel in Nov/Dec 2013. (source Dana Barron website)
The future is the future, I don't know. I have recently invested in a health food restaurant, which is very important to me. They talked about doing a National Lampoons Vacation night,  so that fans come and greet 
me at the restaurant. I really believe in health food. We are working with Ellen De Generes her chef. He is her personal chef in vegan food. 

Elovate is the name, easy to find on the web if you are interested. 
http://www.elovatekitchen.com/

  It's a special place now for me. 

Other things I do is that I am a mother, he's almost 10 now. And I am on real estate.