Jeremy Clyde
Gov. Hermann Gessler
About 40 episodes, 1987-1989
Jeremy Clyde as Governor Hermann Ricardo Neuhausen Gessler, a real villain's villain. The kind of man who never shrinks from the slaughter of innocent women and children (even nuns), so long as it serves
his cause. '-'The cause being, in this case, ME." - He ruled with an iron fist crushing anyone who dared oppose him, a system that proved very effective and satisfactory for him. ''Little children used to run and
hide at the very mention of my name.''
Then along came William Tell and everything got spoilt. It was bad enough that Tell humiliated Gessler by beating him at his own sick game. Tell then insisted on becoming a thorn in his side by spreading hope
and a spirit of rebellion among the previously docile peasantry. A state of affairs far too extreme for a governor to bear. -"What starts as charity, can only end in democracy and if that's not madness I don't know what is.''
Never one to forget any sort of humiliation, Gessler carries a grudge against Tell so strong, that he would drag his entire country into debt and sacrifice anyone, even those most close to him, just to catch
the man who humiliated him.....well...quite a few times. Despite all his big talk, there is one person whom Gessler will stop at nothing to protect. Even if it means letting Tell go. Who is this revered being,
this epitome of all of Gessler's hopes and dreams? Why, Hermann Gessler of course. For you see, the man is, at heart, a terrible coward. Dignity has no meaning for him where his life or position is at stake.
On several occasions he has been known to snivel and cower like a child and have his face shoved in the mud without any resistance, humbled by the threat of William Tell's Crossbow. He is just one big
jumble of loneliness and insecurity. The poor man has no one to comfort him in these trying times. When Gessler wakes up screaming from a terrible nightmare who is there to comfort him?....Horst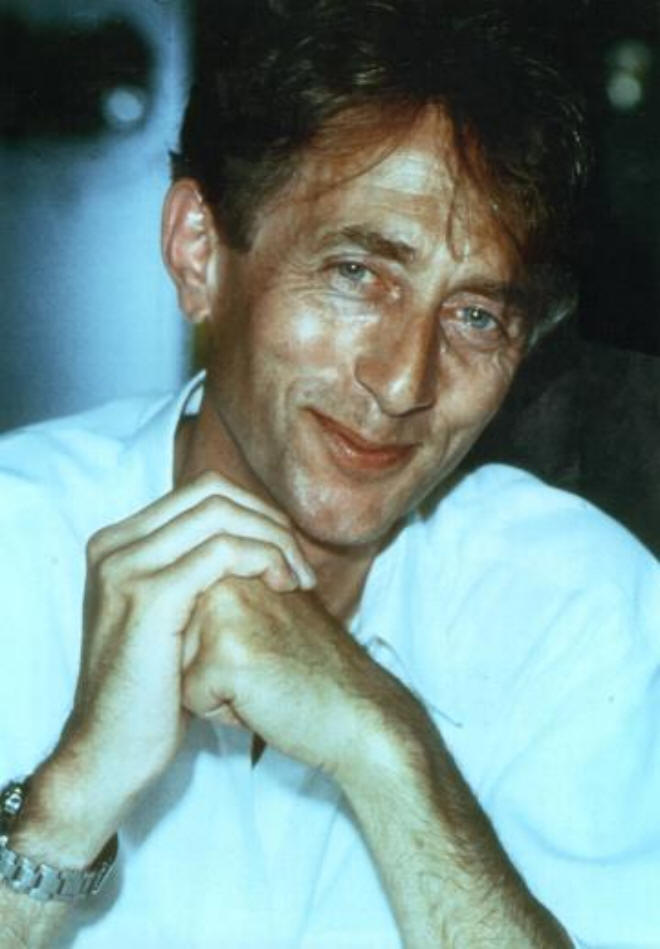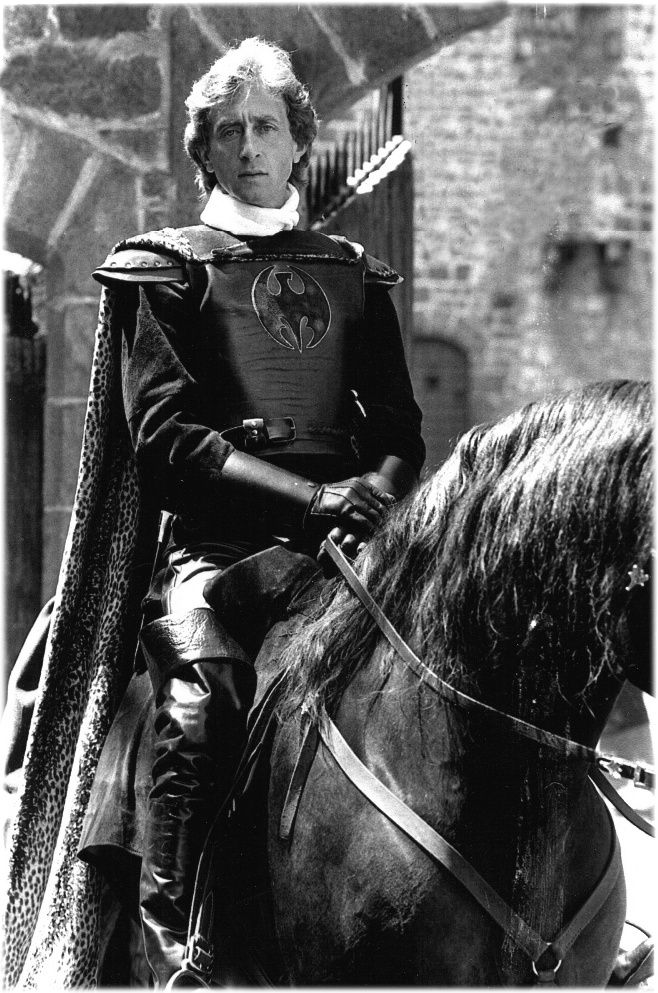 Socially Gessler is quite charming. Always surrounded by beautiful women in a crowd, you would think the governor would never be really lonely. With his dashing good looks, his winning smile,
a ready wit, and those snazzy black leather duds he'd make any woman with a pulse swoon. Especially if he didn't kill any of her relatives. Combine that with access to loads of cash and land,
whether he is the rightful owner or not, and you'd think he would be an excellent catch. The only problem is the truely virtuous women usually see right through Gessler. Those women who
hang around seem to be just as shallow as him. -'"Ach, I prefer horses to women!"'- Where is the challenge in lieing to someone who isn't interested in integrity?
You see, dissemblance is one of Gessler's favorite past times. He prides himself on his ability to convince those around him that he is an honest, kind, godfearing man. Although his words
will promote the most benevolent of intentions, his actions always belie them. His mind is constantly scheming how best to gain the upper hand and crush all that stand in his way. How else
would such a worm manage to creep his way into the position of Lord Protector of the Empire? Where is the man's conscience? -"Conscience! What are you talking about?! I don't have a
conscience! I doubt if I know how to spell it."
Where does Gessler get his deep malicious streak ? His total disregard for anyone's life but his own? When we meet his brother, he seems to share Gessler's tendency towards lieing, scheming,
and total self absorbtion. -"Oh stop the flattery. If you're anything like me you don't believe a word of it."- The similarity in their personalities does not, unfortunately, lend itself towards filial
affections. They're both out to get each other just as much as they are out to get everyone else, perhaps more. Well we do get an opportunity to meet Gessler's mother, a woman who seems to
be just as malicious and uncaring. In addition to being very critical of her son. Oedipal complex anyone? -"'I would never have done any of those terrible things if only somebody had loved me!"-
Too late, he sacrifices the only woman who ever truly loved him in his pursuit of Tell.
So apparently the damage is done and no one can save Gessler from himself. Whether or not his villainous behaviour is due to a neglected childhood or to an inborn tendency towards evil,
Gessler's tyranny can have no excuse, but that it is immensely entertaining. Charming in his wickedness, we love Gessler because of his ingenuous scheming, not in spite of it.
We wait with baited breath to see what deliciously maniacal plan lurks within those flashing blue eyes.
Gems of iniquitous wisdom flow from his mouth with an ease that is delightful to observe. We can be sure of never a dull moment so long as this paragon of treachery remains. Would we
find Gessler so very entertaining were it not for the skillful performance of Jeremy Clyde? He slithers his way through Gessler's venomous speeches with perfect precision. In his eyes we see
all of Gessler's inadequacies and fears along with the deep seeded cruelty that shades them. Clyde wears Gessler like a glove. Charming his way across the screen with unsurpassable ease. It is this
charm that brings a real and unexpected depth to the villain. Clyde's first rise to fame was, however, not as an actor. Although he trained for the theatre, his career began as half of the 60s pop
duo Chad and Jeremy. Chad Stuart being the other half of the singing, guitar playing, song writers. They became caught up in the British Invasion.
Rising to fame in the States with hits songs like 'A Summer Song' and 'Yesterday's Gone'. The 60s came to a close and Chad and Jeremy began to pursue separate careers.
Clyde began a prominent career on the London stage with acclaimed performances inPassion Flower Hotel, Black Comedy and Conduct Unbecoming . He continues to enjoy a successful
stage career. His career on screen has also continued to grow, appearing in the films Silver Bears, ffolkes (North Sea Hi-Jack), Wilt, and Kasper Hauser. He has become a very familiar face
on British television with numerous guest appearances and major roles in the series The Mixer and the hit BBC comedy Is It Legal?
Recent television includes A Rather English Marriage, The Young Person's Guide to Becoming a Rock Star, The Moth, Inspector Morse,
The Colour of Justice, Chambers, and D'Artagnan.
To Jeremy Clyde I once said: "if you ever come to Amsterdam and find yourself with some time, let me know." And then a few months later I received a card
and later a call from Jeremy. He was in Amsterdam with a group of people. He invited me for cofffee in the Rembrandt cafe and we walked through Amsterdam.
A few years before the millenium. It was a great afternoon with a charming, happy gentleman. Grateful!
Me around '97 in Amsterdam and Laurel about 7 years ago during a tour in the USA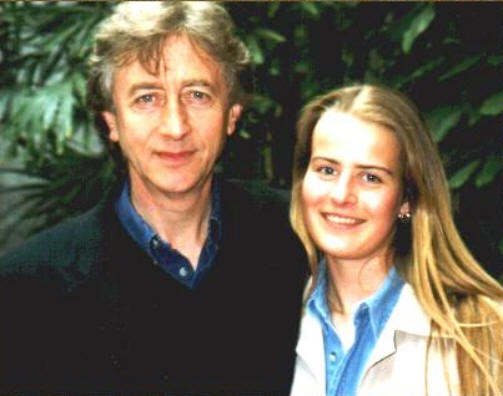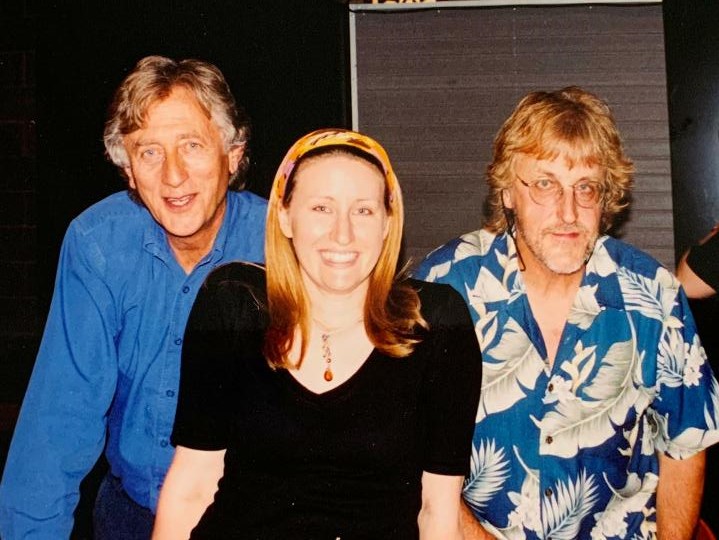 From 'Gessler' to the actor Jeremy Clyde
The young Jeremy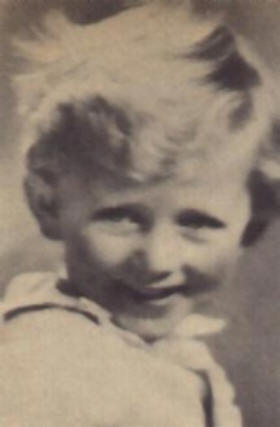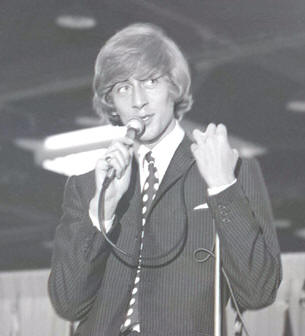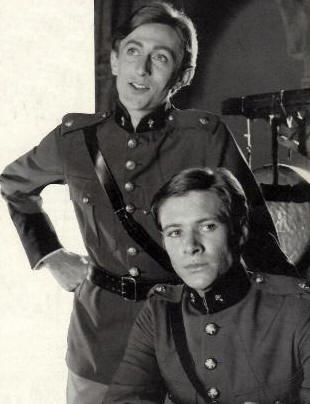 Michael Thomas Jeremy Clyde (he was born 22 March 1941, in the village of Dorney, Buckinghamshire). He is one of three children. He has two younger brothers, Robin
(d. 1950 by drowning) and William. Jeremy Clyde has two children with Vanessa Shanks. Daughter, Lucy Sophia Clyde, was born on 5 December 1971 and son, Matthew Clyde (Matthew Thomas Clyde),
was born on 16 October 1974.
He is an English actor and musician. During the 1960s, he was one-half of the folk duo Chad & Jeremy (with Chad Stuart), who had little success in the UK, but were an object of interest to American audiences.
He has enjoyed a long television acting career and continues to appear regularly, usually playing upper-middle class or aristocratic characters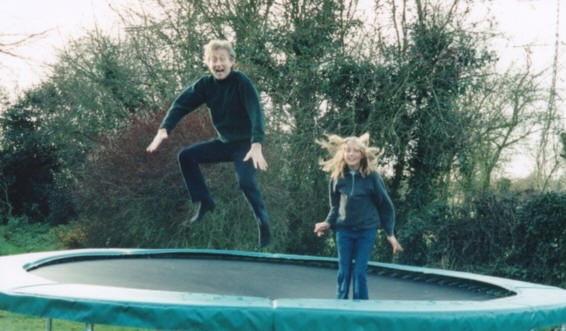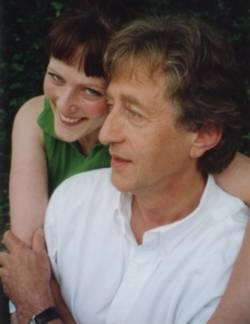 Clyde is an English actor and musician. He is the son of Lady Elizabeth Wellesley. Through his maternal line, His mother, Lady Elizabeth Wellesey, is the younger sister of the 8th Duke of Wellington.
Therefore, he is the great-great-great-grandson of the famous "Iron Duke" Wellington who defeated Napoleon at Waterloo. He made his first public appearance as a pageboy
at the coronation of Queen Elizabeth II of the United Kingdom in 1953.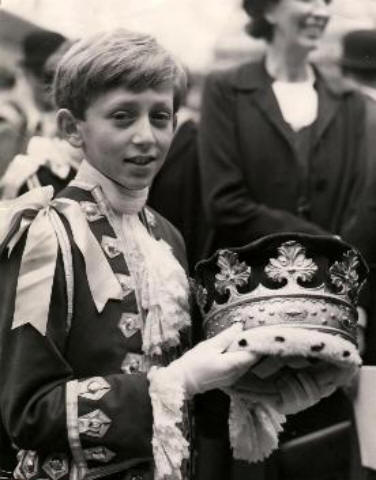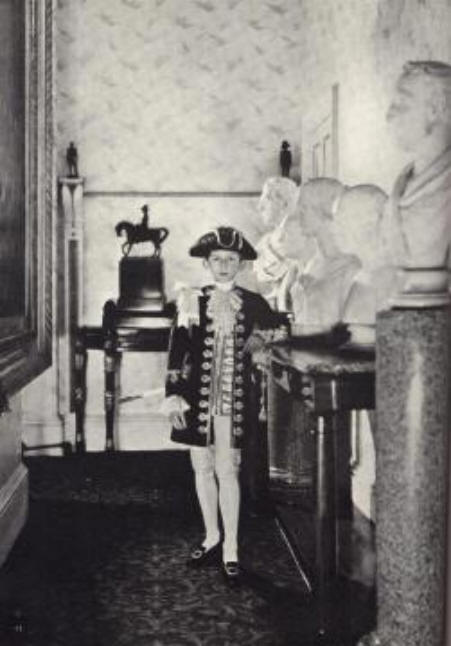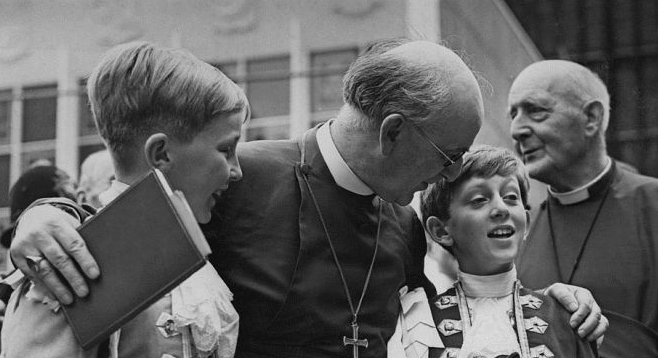 Middle: Apsley House. Above: In 1953, he participated in the coronation of Queen Elizabeth II as a Page of Honour for his grandfather and carried his grandfather's coronet during the
ceremony.
Clyde was born in the village of Dorney in the English county of Buckinghamshire and is the son of Lady Elizabeth Wellesley.
Through his maternal line, Clyde is the great-great-great-grandson of Arthur Wellesley, 1st Duke of Wellington, and is a cousin of the current Duke of Wellington.
Clyde was educated at two independent schools: at Ludgrove School in the civil parish of Wokingham Without, adjoining the market town of Wokingham in the English county
of Berkshirein the civil parish of Wokingham Without, adjoining the market town of Wokingham in the English county of Berkshire, and at Eton College, followed by the University of Grenoble in France. He would later go on to attend and
graduate from the Central School of Speech and Drama, University of London where he studied acting. This is also where he met musical partner, Chad Stuart in 1960.
North sea Hijack
1979 with Roger Moore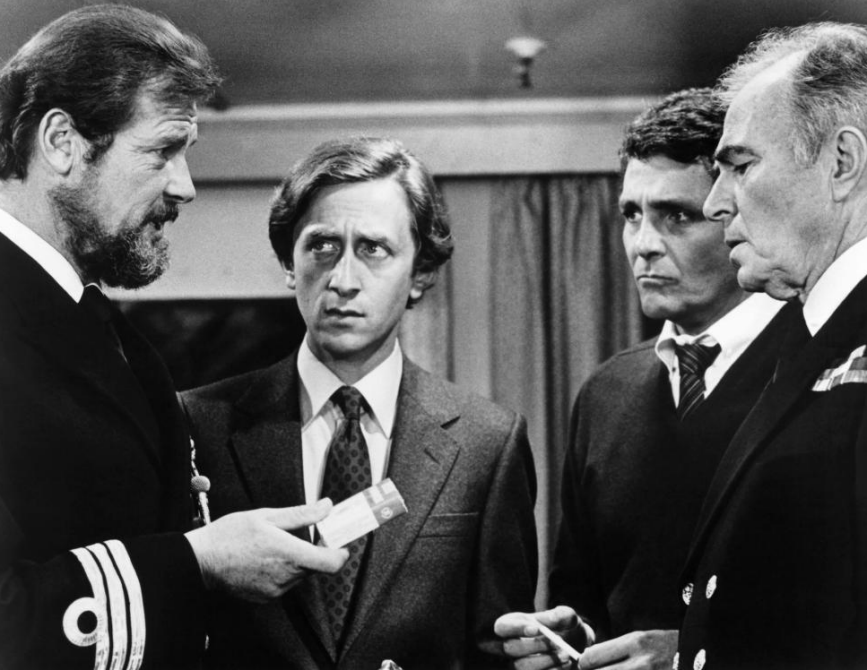 Career
Clyde has enjoyed a long television acting career, and continues to appear regularly, usually playing upper-class characters. He once guest-starred in an episode of the American sitcom My Three Sons,
when Chip Douglas is excited that someone from Liverpool was coming to visit and expected him to be a talented musician, implying the success of The Beatles. (The episode aired during the height of
Beatlemania.) He is perhaps best known for his portrayal of villainous Austrian Imperial Governor Hermann Gessler in the 1980s action series Crossbow, which incorporated Clyde's ability to convey
evil in a distinctly aristocratic way. His other notable acting role was as Dick Spackman in the ITV sitcom Is it Legal?. In 1965, Clyde appeared in a stage production of The Passion Flower Hotel,
a musical adaptation written by John Barry and Trevor Peacock, at the Prince of Wales Theatre in London. It also featured Jane Birkin, Francesca Annis, Pauline Collins, Nicky Henson and Bill Kenwright.
In 1969, he appeared in Conduct Unbecoming as part of the original cast, which included Paul Jones. He also travelled to the US as part of the original Broadway cast.
He appeared in the BBC TV adaptation of Moll Flanders in 1975, and in 1979 he played Godfried Schalcken in the BBC's television horror story Schalcken the Painter. Clyde also portrayed King
Charles I in the BBC series By the Sword Divided (1983–85), which focused on the English Civil War (the beheading of the king is featured in the second episode of Season 2). Clyde also starred
as Algernon Moncrieff in 1985 in the Great Performances production of Oscar Wilde's The Importance of Being Earnest opposite Gary Bond as Jack Worthing and Dame Wendy Hiller as
Lady Bracknell. In the same year, he played the civil servant Densher in Blott on the Landscape. In 2002 he appeared in The Falklands Play (a BBC dramatisation of the Falklands War)
as Sir Nicholas Henderson, the British Ambassador to the United States at the time. In 2004 he appeared in the BBC drama series The Alan Clark Diaries as British Conservative politician
Jonathan Aitken and also appeared in the BBC drama series Ashes To Ashes as the Superintendent which was aired in 2008.
. His film career has included roles in The Great St Trinian's Train Robbery (1966), Silver Bears (1977), North Sea Hijack (1980), Invitation to the Wedding (1983), Wilt (1990),
Splitting Heirs (1993), The Musketeer (2001) and The Iron Lady (2011).
He has also acted on the radio. He portrayed the gentleman thief A. J. Raffles in a dramatization of the books by E. W. Hornung on the BBC radio in mid-late 1980s.
In 2017 he played Dennis in The Girls at the Phoenix Theatre in the West End.
Was at one point reportedly romantically linked to British singer Marianne Faithfull.
'Just got back from Paris, where I had the chance to reconnect with an old friend' - Marianne Faithful. November 7, 2017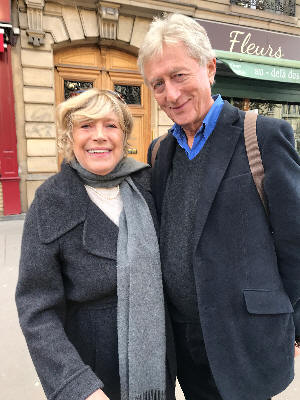 From Left to Right: on stage with Nicky Henson in The Passion Flower Hotel (1965), Rehearsing for a radio broadcast of War and Peace (1969), on stage with Paul Jones and Maxine Audley
in Conduct Unbecoming (1969), in Black Comedy, with Diana Rigg in 'Tis Pity She's a Whore (1972)
With Roy Marsden in Proof of Guilt (1980), in the title role of Sexton Blake (1978) with Jacquey Chappell, as Charles I in By the Sword Divided (1984)
Above: with Roger Moore, Jennifer Hilary, David Hedison, and James Mason in ffolkes (North Sea Hi-Jack) (1980)
A publiciy photo from 1978, 1982, from the 1983 Chad and Jeremy album,
in Campaign (1987), in Bust (1988)
With Simon Williams in The Mixer(1990), with Helen Masters in Wycliffe (1996), as Dick in Is It Legal? (1996)
Photos 1996 and one the right one is with partner.
Split with musical partner, Chad Stuart, in the late 1960s and returned to England in order to pursue his true passion, acting. The two would reunite on and off through the 1970s and 1980s,
before reuniting in the late 1990s on a permanent basis.Chad and Jeremy have been working together since reuniting in 2004. They were doing concert tours through the USA,
and worked on a retrospective album, as well as a CD of new material. They brought out the last album in 2013.
Extra Photos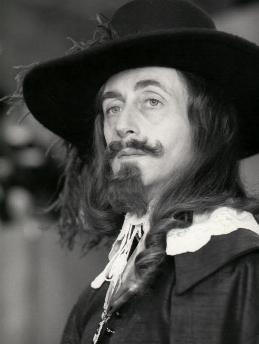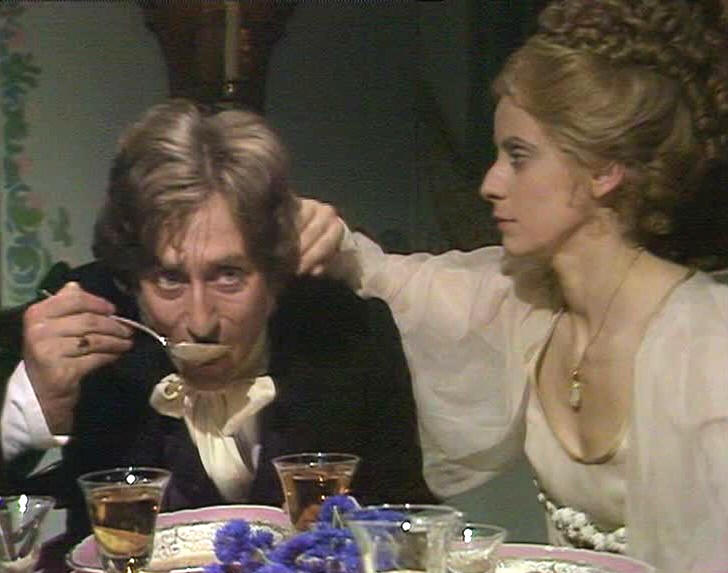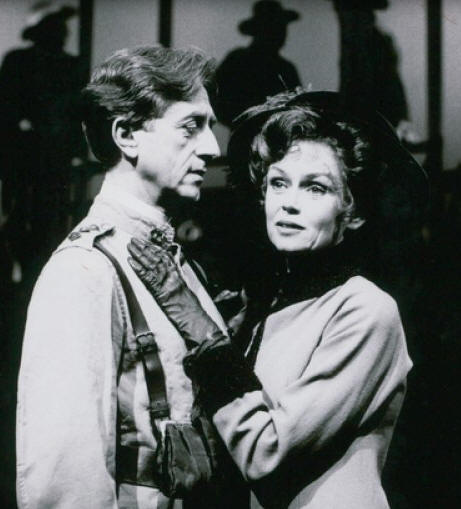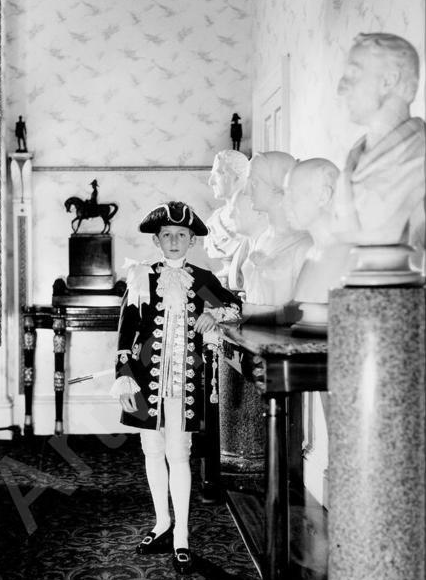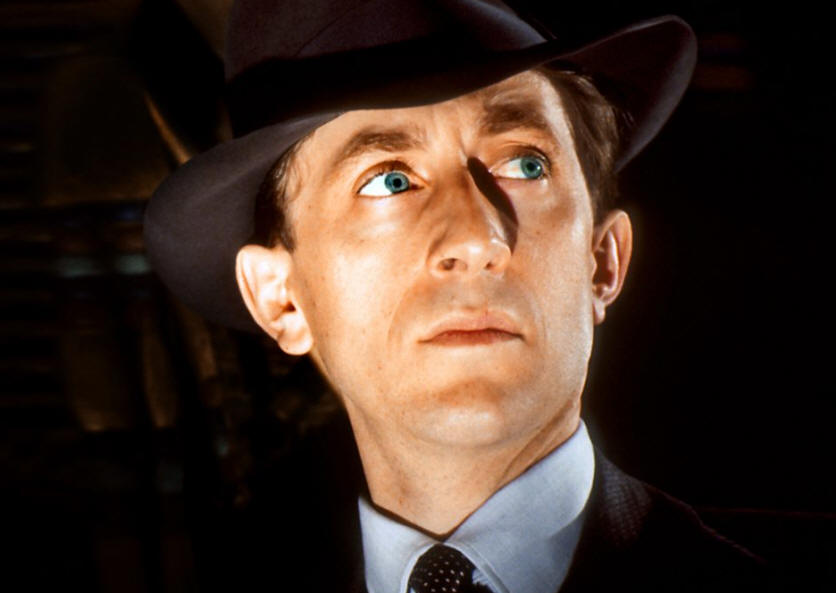 In Crossbow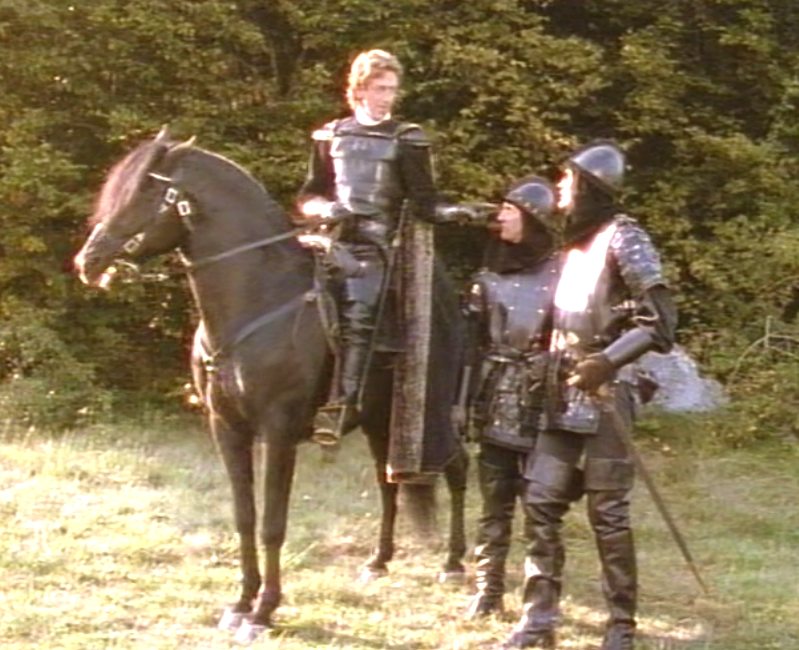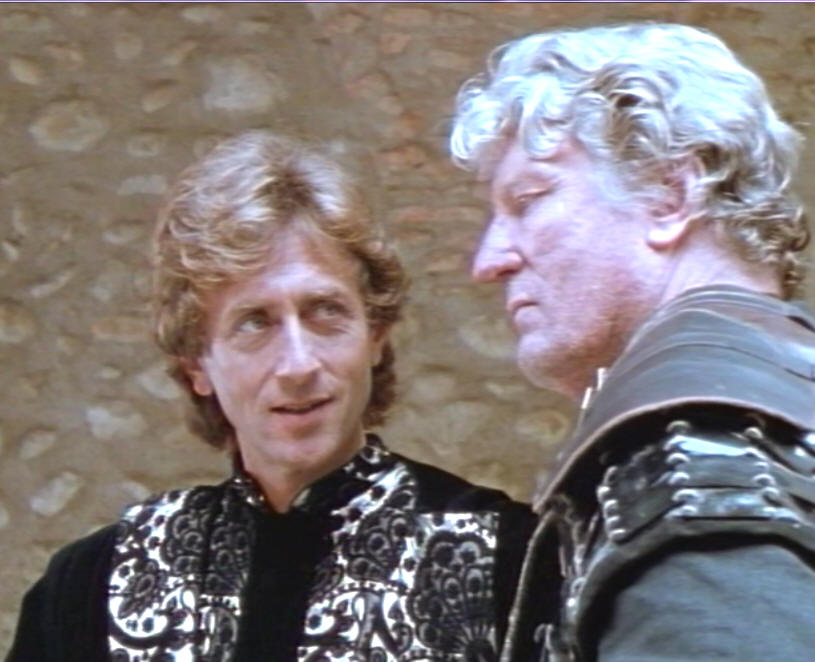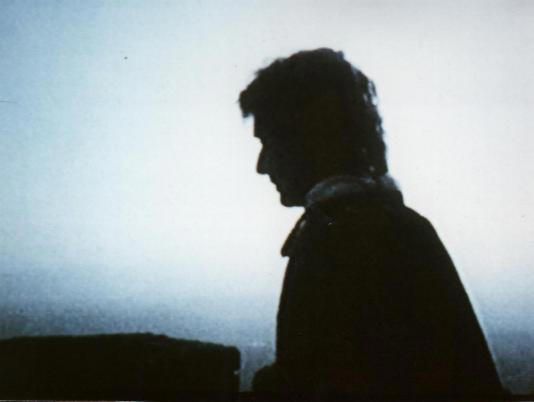 Chad and Jeremy
The two met while attending London's Central School of Speech and Drama. Chad taught Jeremy how to play the guitar and by 1962 they were performing together as a folk music duo. At the same time,
they formed a band called The Jerks, which Chad described as "the world's screwiest rock and roll group."
Chad & Jeremy are an English musical duo. They began working together in 1960, and had their first hit song in the U.K. with "Yesterday's Gone". That song became a hit in the United States in the following
year when they rode to fame as a part of the British Invasion. Unlike the rock music sounds of their peers, Chad & Jeremy presented a soft, folk-inflected style readily distinguished by their hushed and
whispered vocals. The U.S. proved to be fertile soil for them, and they went on to have a string of successes there, including "Willow Weep for Me", "Before and After", and their biggest hit,
"A Summer Song". Nonetheless, after some commercial failures and divergent ambitions between the two partners, Chad & Jeremy disbanded in 1968.
Chad played also in one episode of Crossbow 'The Banguet.' Chad Stuart continued to work in various capacities in the music industry while Jeremy Clyde devoted his energies to acting on film and stage.
In the early 1980s, however, they rejoined one another for a new album and concert performances including a multi-band British Invasion nostalgia tour. Afterwards, another long period of separation
ensued but in the early 2000s Chad & Jeremy began performing again and developed a semi-regular schedule of touring for many years. They maintain an online presence through their website and
Stuart's independent studio Electric Paintbox, and continue to play occasional performances. source: wikipedia. Please visit the link for much more information about their hits, their tours
and reunion. 2 years ago they were still touring, At the moment ( 2016) there are not tours planned yet. Update site 2021: Chad Stuart retired in 2016 and died on December 20, 2020 (79),
while Clyde continues to tour and record as a solo artist.
In 2017 he played Dennis in The Girls at the Phoenix Theatre in the West End.
Since 2018, Clyde has been performing with Peter Asher of Peter & Gordon fame.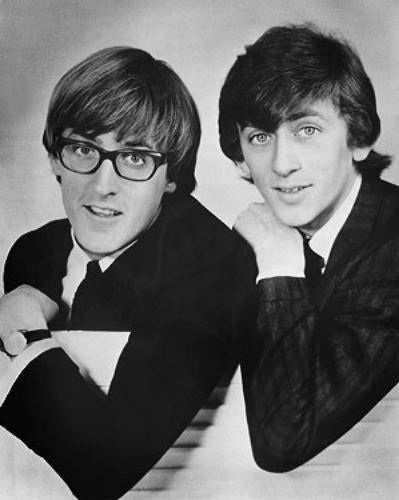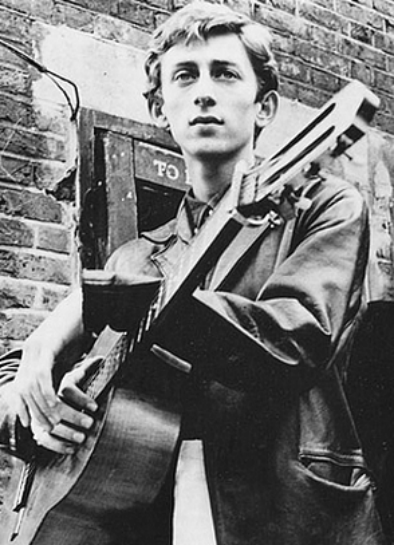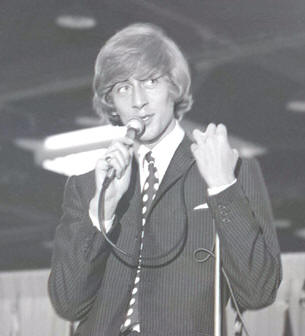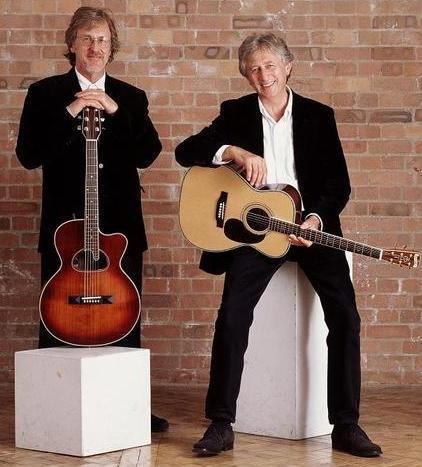 Chad & Jeremy by the sea, February 2011 In the Patty Duke Show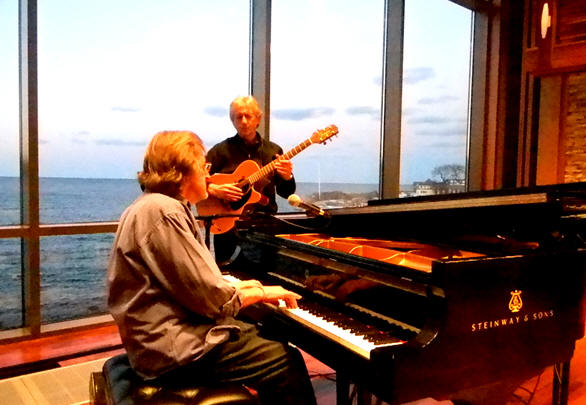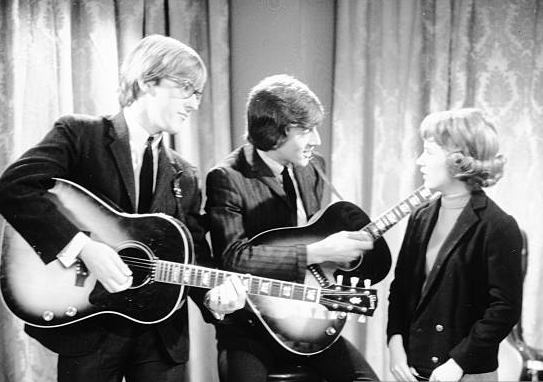 Rien Ne Va Plus is released AUGUST 4th 2013 to celebrate the anniversaries of two big events in the Chad & Jeremy story. This summer marks the 10th anniversary of Chad & Jeremy's
21st century reunion, and the 50th anniversary of their first studio recording session in 1963.
"Rien Ne Va Plus", loosely translated, is a French saying for "the die is cast". It is often used to indicate that no more bets can be accepted on the spinning roulette wheel. All bets are in on the first
decade of C&J's reunion, and Chad & Jeremy's new album rewards you with the jackpot.
Rien Ne Va Plus collects personal favorites from the last decade, including material from the extremely rare out-of-print "tour CDs", and brand new recordings such as "The Water Is Wide"
and a new studio version of the 1983 classic "Zanzibar Sunset".
We hope you enjoy it as much as we've enjoyed entertaining you for these last ten, and these last fifty, years.
SONGS INCLUDE: Zanzibar Sunset/The Way You Look Tonight/Hey Baby/In Love Again/Lady Wants A Gentleman/Everyone's Gone To The Moon/The Water Is Wide/What's The Score?
/Homeward Bound/I'll Be Back/Rien Ne Va Plus/Purple Haze
Chad and jeremy haven't toured partly 2018 and no plans for 2019. Jeremy Clyde is performing select dates with Peter Asher of Peter & Gordon (2018 2019)
Update: 2020/2021 because of the Corona virus there are no tourdates avaible. For more info please visit Jeremy Clyde's new website
Jeremy solo
Why The Bottom Drawer?
The clue lies in the title. The Bottom Drawer Sessions. The songwriting continued in the 1970s after I ceased to be 'And Jeremy', late of Chad & Jeremy. It carried on, rather slowly,

through the early years of marriage and fatherhood. The problem was always What To Write About. "Got up this morning, feeling mighty bad"... It had all been done before. So then

I roped in my old friend, Hugo Williams, now one of our most famous and revered poets. We managed to write a few decent songs, but poets are not necessarily lyricists and he

went on to scale the literary heights.

And then, at a party in the early 1980's given by the renowned jazz singer Annie Ross, I met an enormously tall Canadian fellow in a cowboy hat, David Pierce, known to all

and sundry as Big Dave. I asked what he did. "I'm a lyricist", he said. He had been working with a fine 70's band, Meal Ticket, which happened to include another old friend,

one Rick Jones. Naturally, I went over to Big Dave's place the next day and was duly amazed to be shown his bottom drawer, a vast & brilliant collection of unpublished lyrics.

Since then, in London, Los Angeles, and latterly, Paris, as the wind blew both of us in unexpected directions, we continued to write in that old fashioned way... he writes the words,

and I set them to music. We have been at it for so long now that we seem to speak a kind of shorthand. A publisher suggested we try to write a musical. The result was "What's The Score?"

and "B Movie", neither of which worked as a musical. But the silver lining was my being introduced to Jo Meacham, a brilliant guitarist and all round good guy who was

musical director on the project.

Some of these songs have seen the light of day as Chad and I started to work together again in the past few years, but not all of them have suited our vocal style and, besides,

the public quite correctly want to hear our old hits. source The albums are for sale here. There is also nice jeremy Clyde merchandise stuf overhere
Jeremy Clyde is still very active/ He recently made solo albums and is planning a short tour with Peter Asher. 2019. See below.
Facebook 2020-2021
O

n Facebook he played very nice solo songs from his albums, in 2020 and 2021 during the Corona period. He did that from home and sometimes with his dog.
Which gave him a lot of positive feedbacks. Pretty good without a band. He accompanied himself with the guitar in a creative way.