A collection of pictures of Crossbow-actors who appeared twice or more (part 1)
Will Lyman - William Tell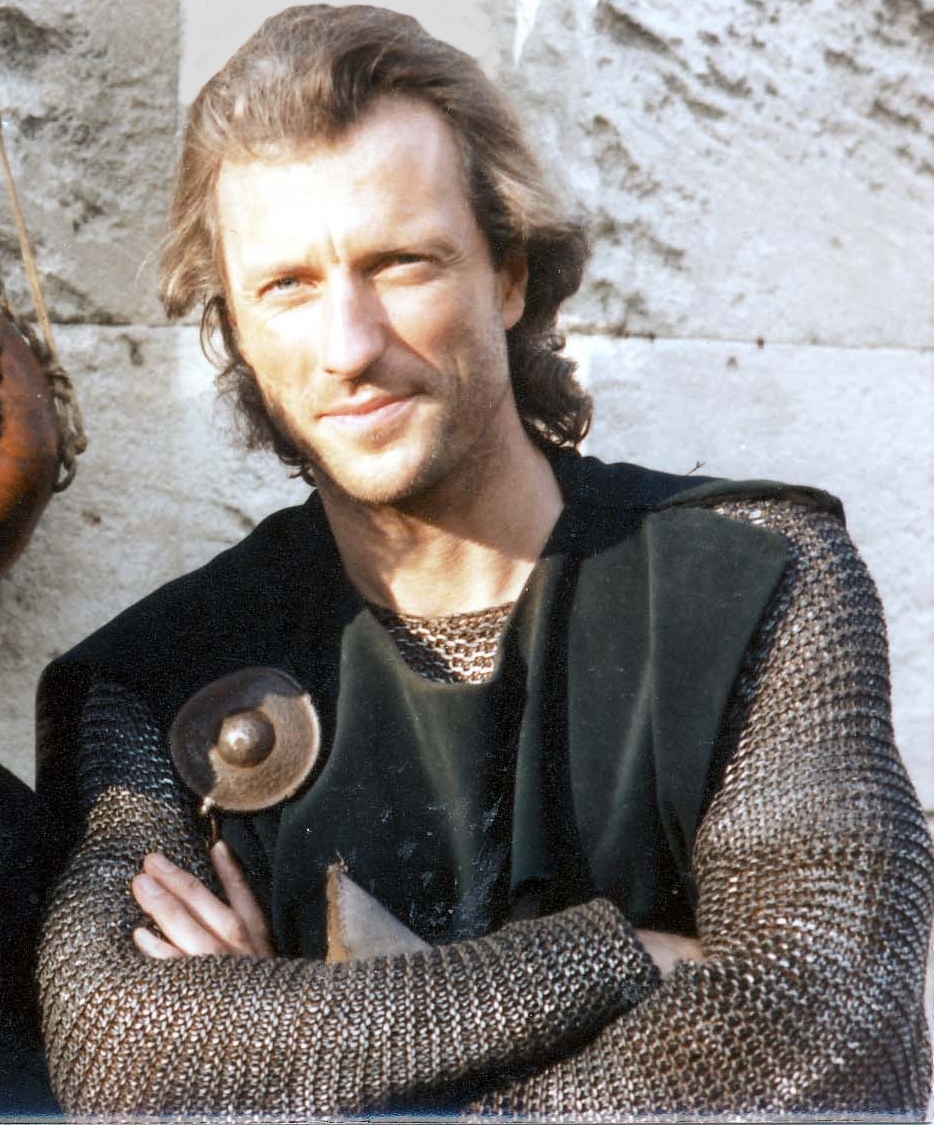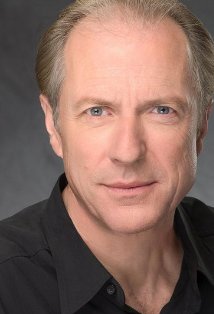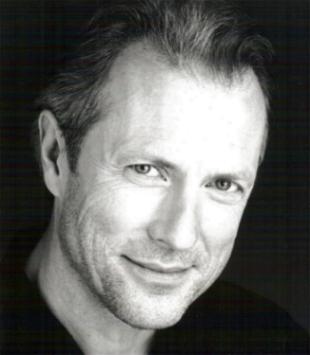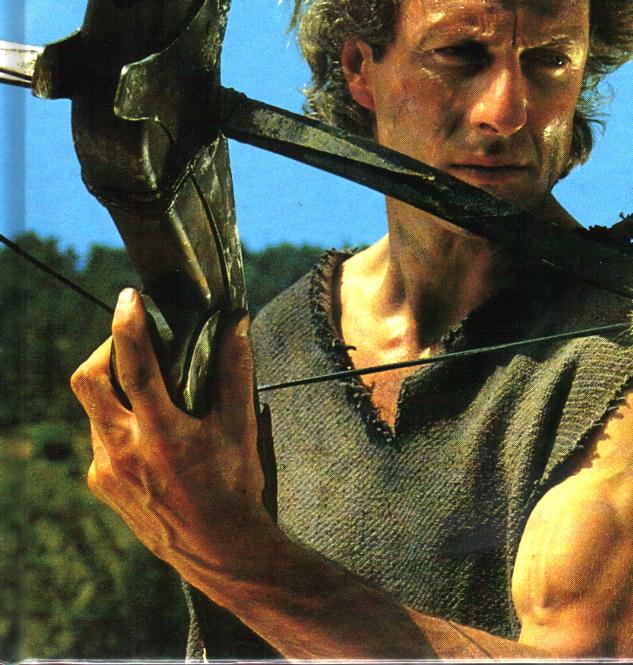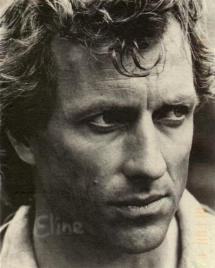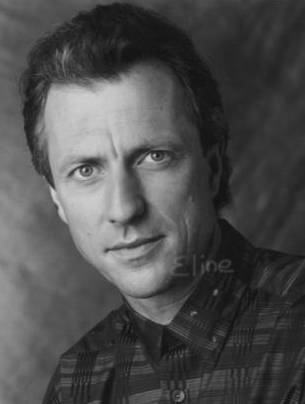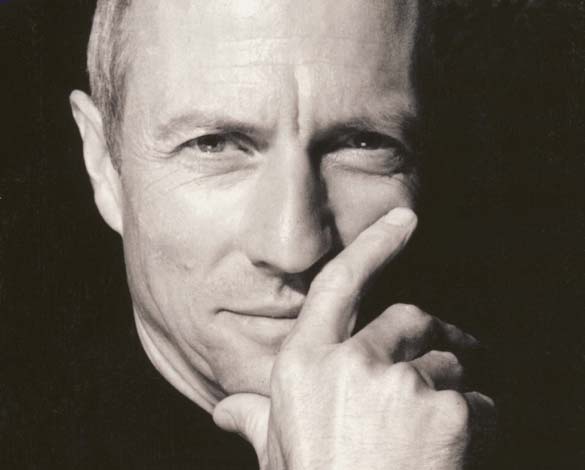 | | | |
| --- | --- | --- |
| | | |
| Kilimanjaro narrated by Will Lyman | | |
| | | |
| the stallion part 2 | the stallion part 3 | scarvengers 3 |
Will Lyman is the main character in Crossbow. Nowadays he does a lot of narration
Will Lyman's diverse career encompasses roles both behind and in front of the camera. You've probably heard his voice: he's the exclusive narrator of Public Television's long-running Frontline series; other voice-over credits include documentaries for National Geographic, The History Channel, The Discovery Channel, and The Learning Channel, to name a few. He's also narrated numerous commercials, including current ads for BMW and Dos Equis (the "most interesting man in the world" campaign). In front of the lens, he's done extensive work in both film and television, including roles in the films "What Doesn't Kill You," "Little Children," "Mystic River," "The Siege," "A Perfect Murder," and "Welcome to the Dollhouse," as well as in the TV series "Commander-in-Chief" and "Threat Matrix."

For the past several years, Will has worked almost exclusively in the Boston theatre community and has been consistently well-received by critics and audiences alike. His roles have included Apemantus in Shakespeare's little-performed Timon of Athens with Actors' Shakespeare Project; Joe Keller in Miller's All My Sons IRNE Award for best actor) directed by David Esbjornson at the Huntington; Rex, an actor struggling with the effects of age on his work and his love life (Boston Playwrights' Theatre, The Oil Thief, Norton Award for Outstanding Achievement as an Actor), an actor "left behind by time" (New Rep Theatre, Exits and Entrances, Norton Award for Outstanding Achievement as an Actor), and a German psycho-chirologist who wrestles with his patients in Speakeasy Stage/BPT/40 Magnolias' premiere of The Wrestling Patient. Most recently, he portrayed Ralph Nickleby in The Life and Adventures of Nicholas Nickleby, parts 1 and 2 (IRNE Award for Best Ensemble) at the Lyric Stage Company, and Evan in Theresa Rebeck's DollHouse, an update of the Ibsen classic, for New Rep Theatre, where he will be seen again next year in Eugene O'Neill's Long Day's Journey into Night.
In 2008, he was one of four nominees for Best Actor at the Edinburgh Festival Fringe.

Will is the father of actress Georgia Lyman, a member of Orfeo Group, whose production of Look Back in Anger was recognized with a Norton Award for Best Production by a Fringe Company.

He is Chairman of the Board of Trustees of the Commonwealth Shakespeare Company, dedicated to free Shakespeare on the Boston Common.
*********************************************************************
Anne Lonnberg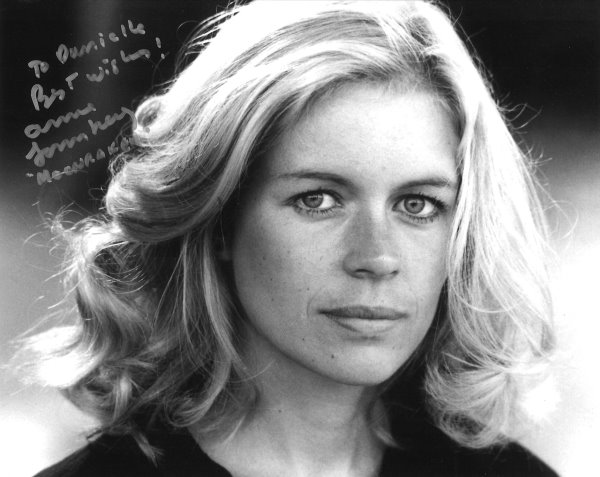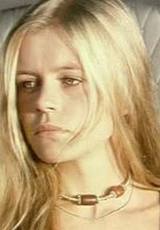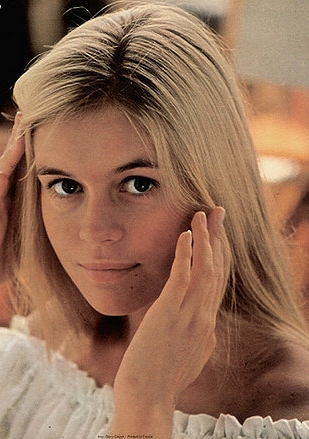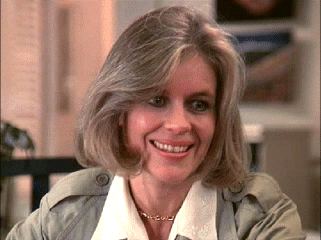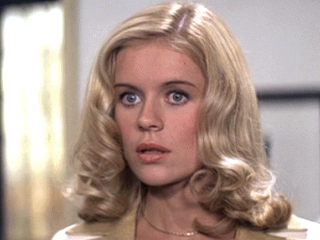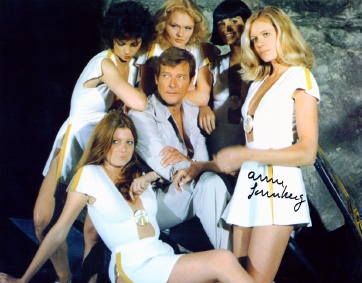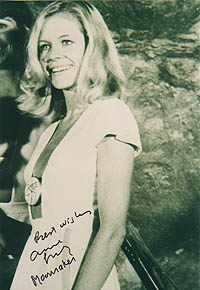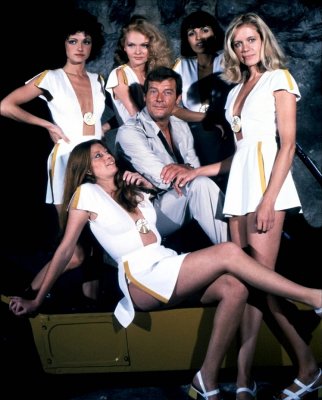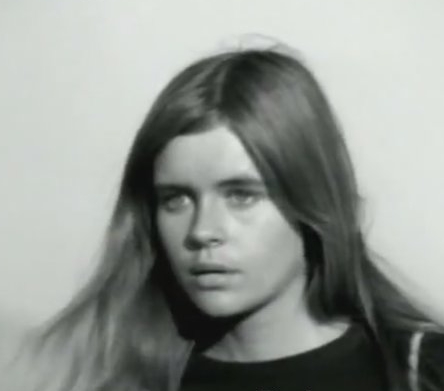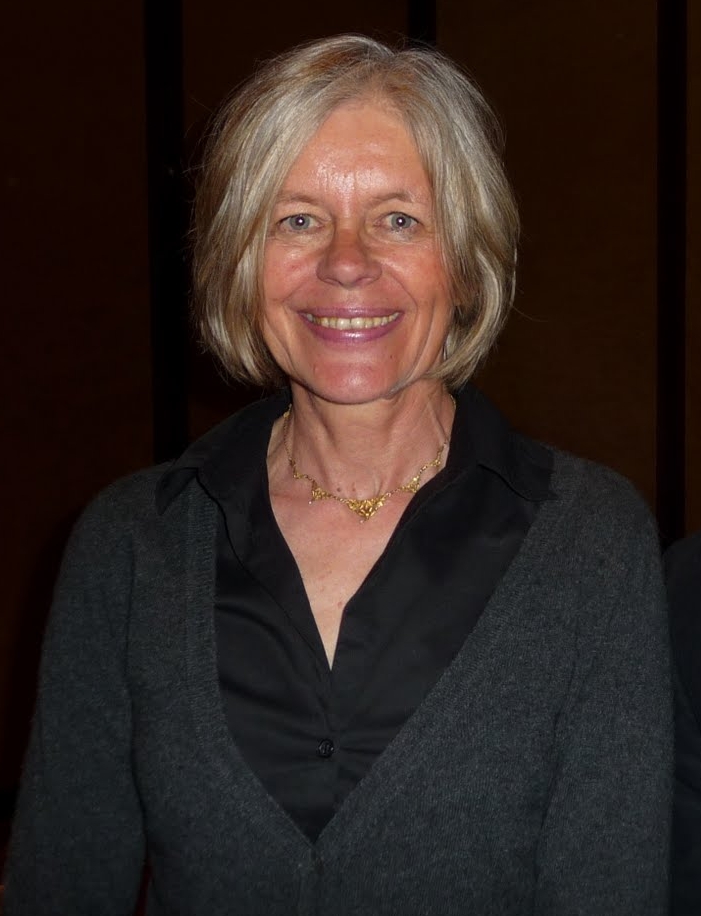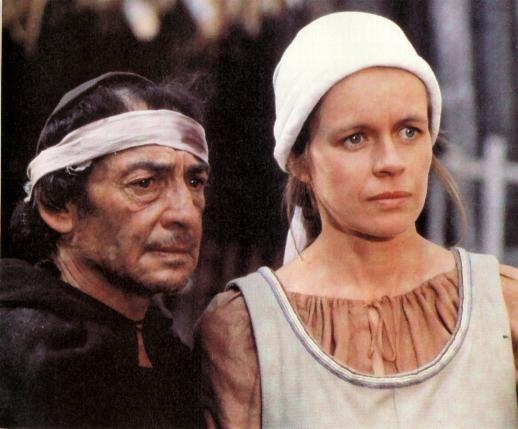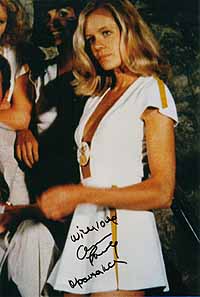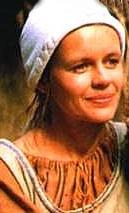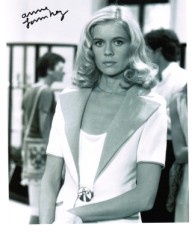 Anne Lonnberg was Museum guide and Drax's girl in Moonraker
| | | |
| --- | --- | --- |
| | | |
| (she is in the trailer of Moonraker) | (a song composed and sung by Anne Lonnberg) | |
| | | |
*********************************************************************
Jeremy Clyde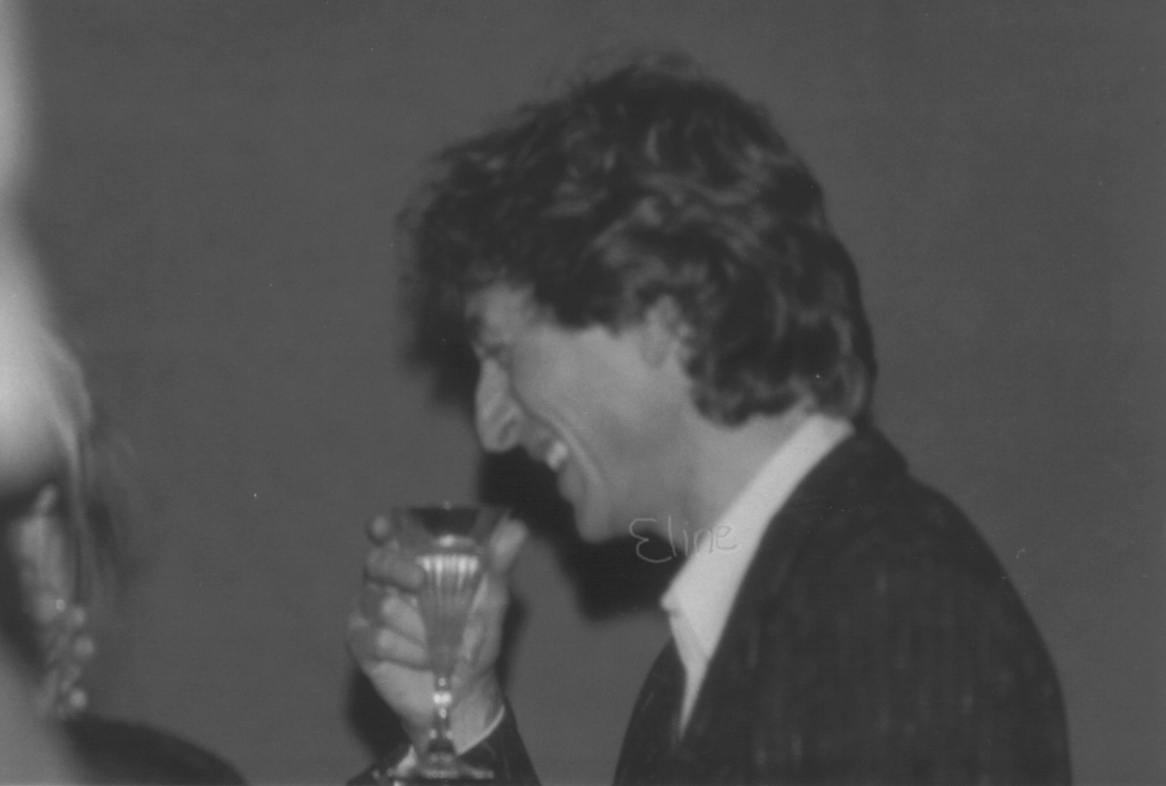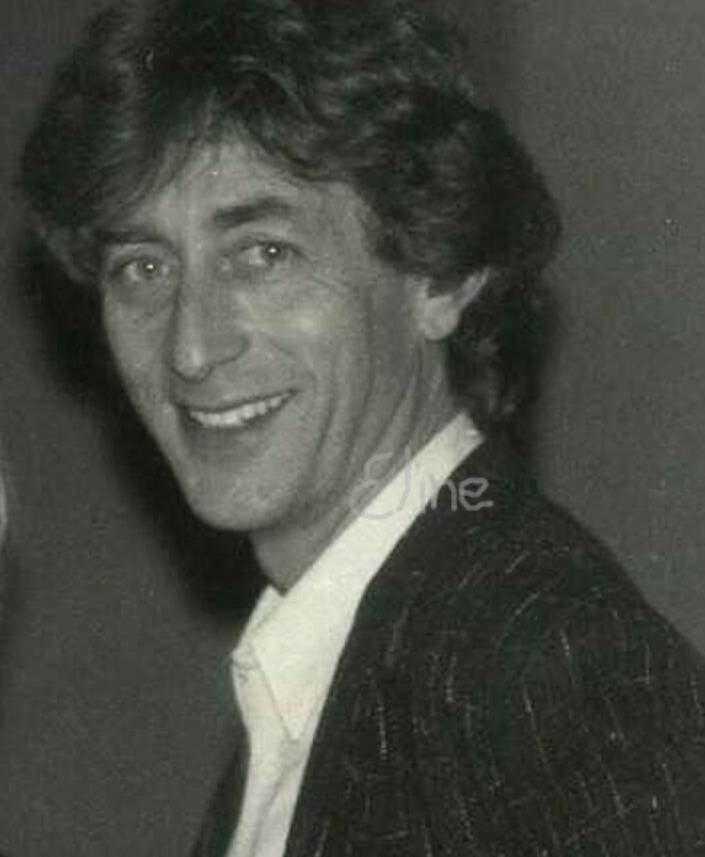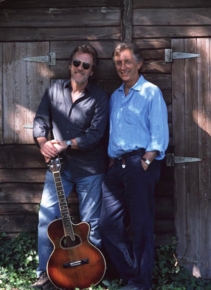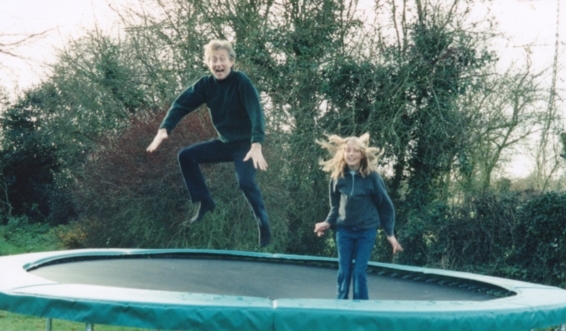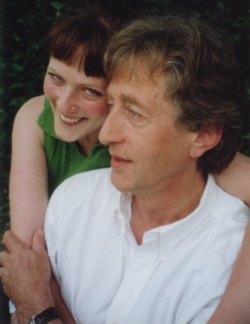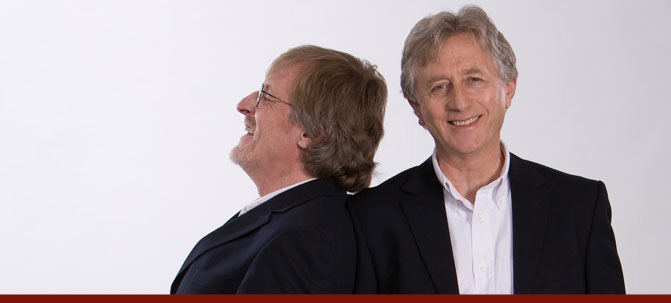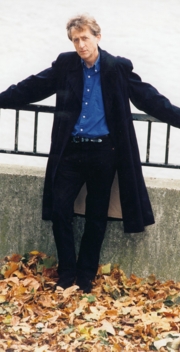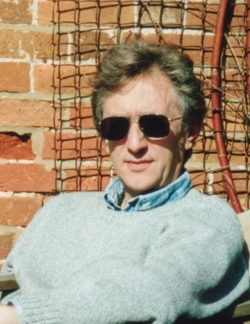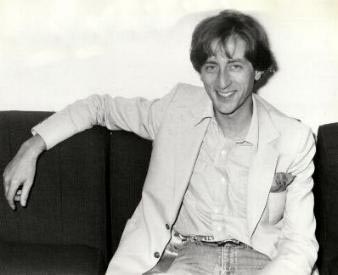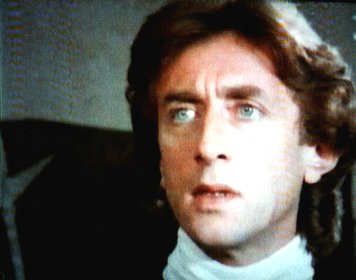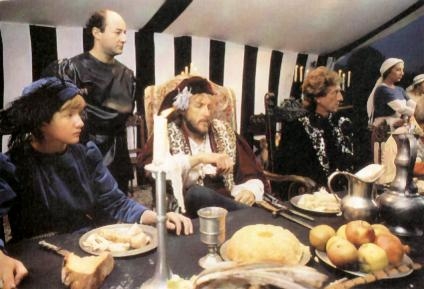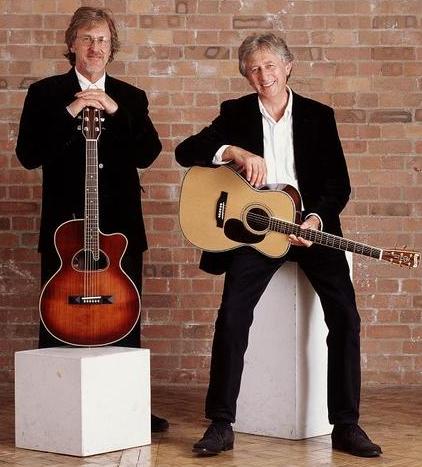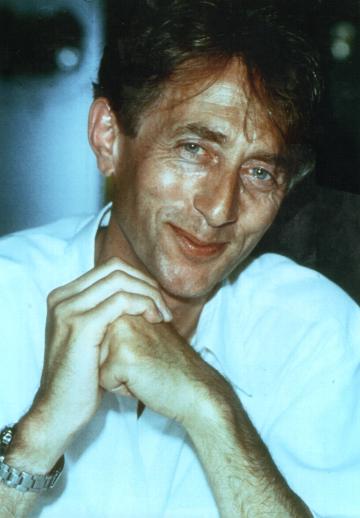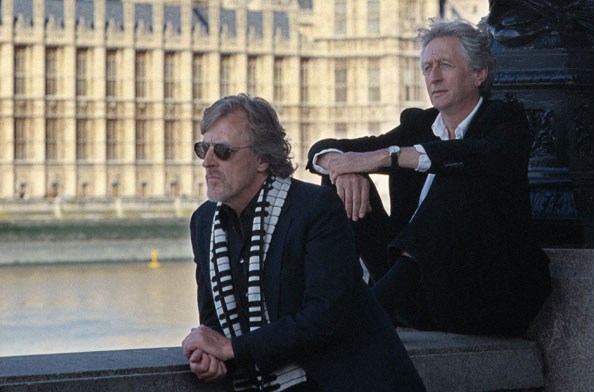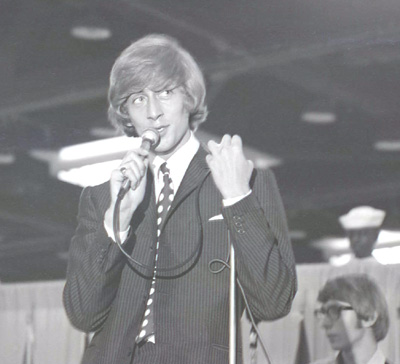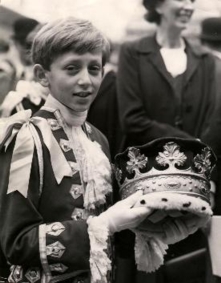 Jeremy turned 70 years this year.
The team split up in the late 1960s so Clyde could return to England to pursue a career in acting. See more trivia »
Born:
Michael Thomas Jeremy Clyde (born 22 March 1941, Dorney, Buckinghamshire) is an English actor and musician. The son of Lady Elizabeth Wellesley, he made his first public appearance as a pageboy at the coronation of Queen Elizabeth II of the United Kingdom in 1953. During the 1960s, he was one half of the folk duo Chad & Jeremy, who had little success in the UK but were an object of interest to American audiences.
In 1965 he appeared in 'Passion Flower Hotel', a stage musical written by John Barry & Trevor Peacock, at The Prince Of Wales theatre, London. It also featured Jane Birkin, Francesca Annis, Pauline Collins, Nicky Henson and Bill Kenwright.
Clyde has enjoyed a long television acting career, and continues to appear regularly, usually playing upper-class characters. He once guest-starred in an episode of the American sitcom My Three Sons, when Chip Douglas is excited that someone from Liverpool was coming to visit and expected him to be a talented musician, implying the success of The Beatles. (The episode aired during the height of Beatlemania.) He is perhaps best known for his portrayal of villainous Austrian Imperial Governor Hermann Gessler in the 1980s action series Crossbow, which incorporated Clyde's ability to convey evil in a distinctly aristocratic way. His other notable acting role was as Dick Spackman in the ITV sitcom Is it Legal?.
In 2002 he appeared in The Falklands Play (a BBC dramatisation of the Falklands War) as Sir Nicholas Henderson, the British Ambassador to the United States at the time.
In 2004 he appeared in the BBC drama series The Alan Clark Diaries as British Conservative politician Jonathan Aitken and also appeared in the BBC drama series Ashes To Ashes as the Superintendent which was aired in 2008.
He has two children.
| | | |
| --- | --- | --- |
| | | |
| Crossbow | the importance of being earnest | importance of being earnest |
| | | |
| Strangler's wood Midsomer murders | | |
| | | |
********************************************************************
Chad Stuart (one artist of the Chad & Jeremy duo)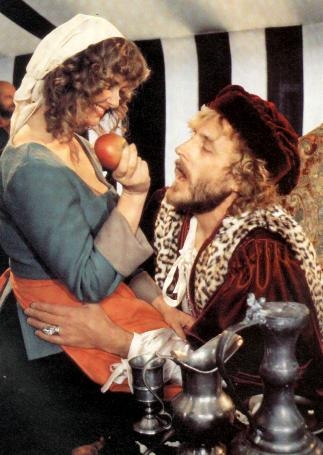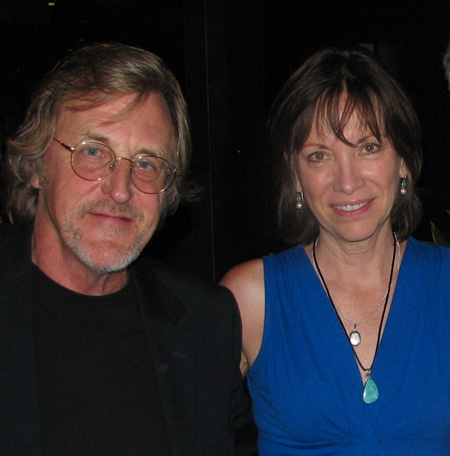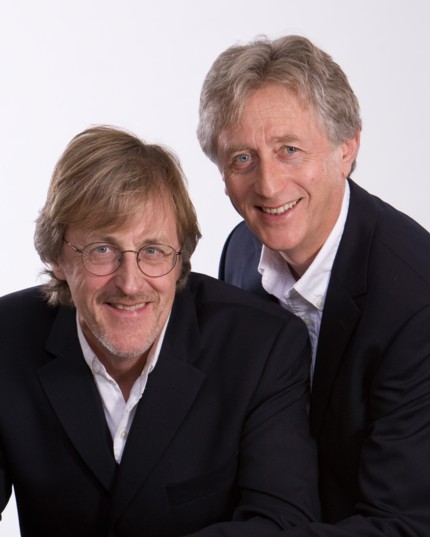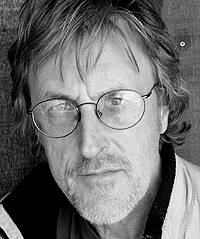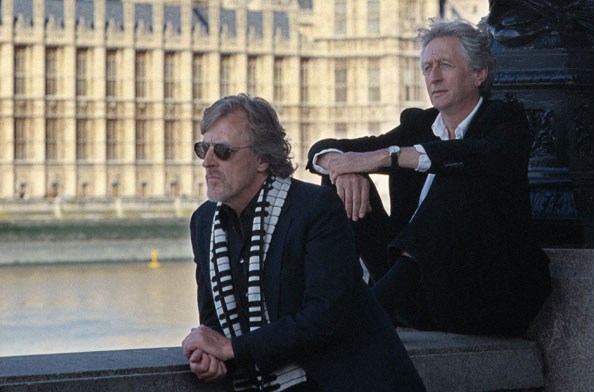 Soundtrack / Actor/ Composer / Singer
Trivia: With Jeremy Clyde formed 1960s singing duo "Chad and Jeremy"
Born:
David Stuart Chadwick December 10, 1941 in Windermere, Cumberland, England, UK
********************************************************************
Chad Stuart en Jeremy Clyde as duo Chad and Jeremy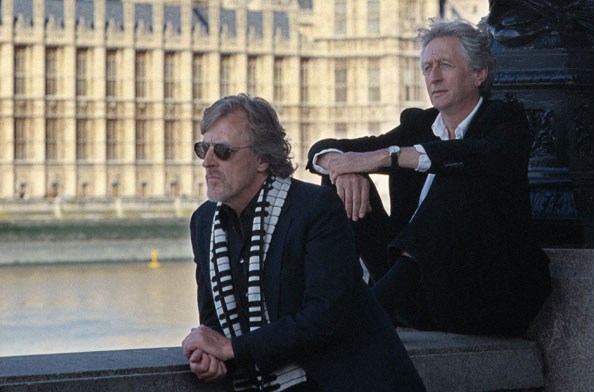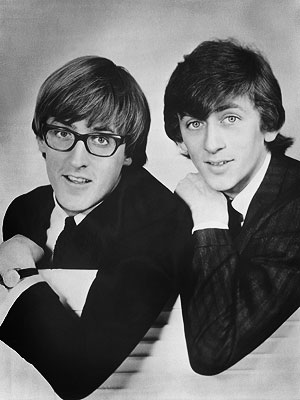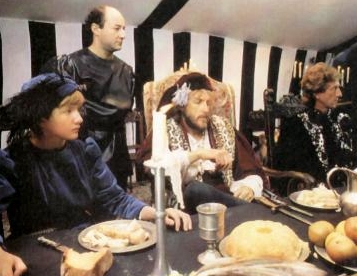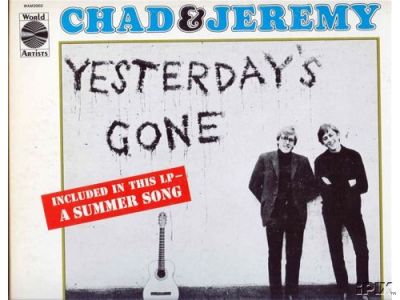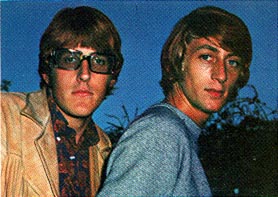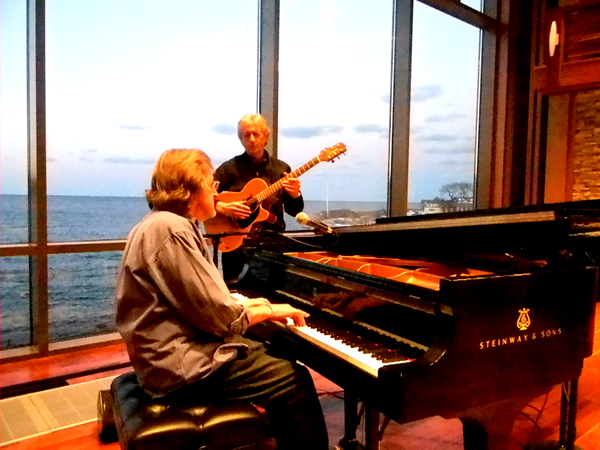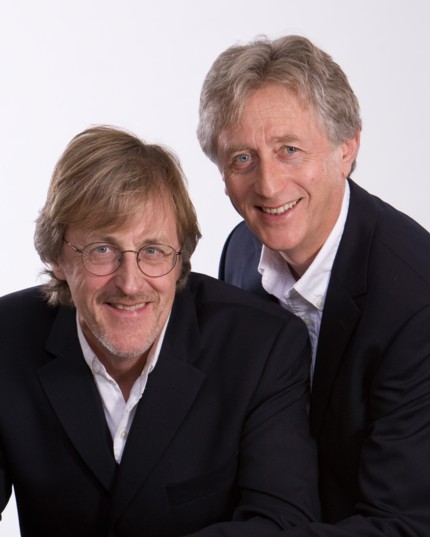 Chad & Jeremy by the sea, February 2011. Click on the photo for a special feature on their gig in Rockport, MA.

Genre: Folk music. Years active: 1960-1968 and 1983-1987 (during Crossbow) and 2003- present
Labels: UK:Ember, US: World Artists Columbia Sidewalk Rocshire Ark.
| | | |
| --- | --- | --- |
| | | |
| Zanzibar sunset nowadays (nowadays) | before and after (nowadays) | Interview Chad and Jeremy nowadays , at the moment they are about 70 years and still enjoy making music, they made a comeback again |
| | | |
| Clip: Bite the bullet | Patty Duke show Truth often hurts the heart | Yesterday's gone rare clip 1964 |
| | | |
| | Homeward bound (beautiful mix with personal photos) | |
Chad & Jeremy are an English singing folk rock duo originating in the 1960s, comprising Chad Stuart (born David Stuart Chadwick, 10 December 1941,Windermere, Cumria) and Jeremy Clyde (born Michael Thomas Jeremy Clyde, 22 March 1941, Dorney, Buckinghamshire). They were part of the British Invasion, a large influx of British rock rock and pop musicals to the American music scene.
Career:
The duo's first single, "Yesterday's Gone", for the Ember Records label, which was arranged by John Barry, was their only UK hit. However, Chad & Jeremy's strings-backed sound held a greater appeal in the United States, where World Artists Records released their early 1960s strain of commercial folk music.
Their second single, "A Summer Song", hit 7 on the Billboard Hot 100 in 1964. Follow-ups included "Willow Weep for Me" (a 1930s song that was recorded by Paul Whitemen and Billie Holiday; with Chad & Jeremy's cover version climbing to Number 1 on the Easy Listening chart) and on Colombia Records in 1965, "Before and After" reached the Top 20. In total Chad & Jeremy had seven US Top 40 hits between 1964 and 1966.
In February 1966, the British music magazine, NME,, reported that the duo had applied for US citizenship. The magazine commented that as potential US citizens, they would be eligible for military service, and that they had no wish to end up defending their adopted country in Vietnam. However the practicalities of constantly renewing US work permits was problematical.
In the fall of 1967, they released the album, Of Cabbages and Kings. This psychedelic album sold poorly, as did the 1968 follow-up, The Ark.
The duo also made several television guest appearances. In back-to-back sitcom appearances, they first played fictional singing duo The Redcoats (Fred and Ernie) on the February 10, 1965 episode of the TV sitcom Dick Van Dyke Show that satirized Beatlemania. The following week they appeared on the Patty Duke Show as unknown British singing duo Nigel & Patrick, performing "A Summer Song", "The Truth Often Hurts the Heart" and "Yesterday's Gone". They appeared as itinerant actors in That's Noway, Thataway, a January 1966 episode of the comedic western Laredo, which was intended as a pilot for their own spin-off series.
The duo appeared as themselves in the December 1966 episodes The Cat's Meow and The Bat's Kow Tow of the television series Batman, in which the guest villain was Julie Newmar as Catwoman.
Clyde appeared in 1966 as a bachelor contestant on The Dating Game where he won. Stuart voiced Flaps the vulture in Disney's 1967 film The Jungle Book.
In 1968 they composed, recorded and released music to the film soundtrack of Three in the Attic, the music soundtrack was released in the US on Sidewalk Records.
In 1983, Chad & Jeremy reunited to record the album Chad Stuart & Jeremy Clyde for the MCA-distributed Rocshire Records label. Plans for a second reunion album in 1984 were well-advanced when the label folded. The duo starred in the West End production of Pump Boys And Dinettes from 1984-1985, before returning to the US in 1986 for a nostalgia tour with other British invasion artists. In 1987 they performed in short residencies at both Harrah's Casino in Lake Tahoe, and the Reno Hilton before again breaking up.
In 2003, PBS reunited Chad & Jeremy in the 60s Pop-Rock Reunion special, which also prompted a tour the next year. They have been touring ever since. In 2008, the group released Ark-eology, an album featuring re-recordings of their 1960s hits and selected cuts from their original albums. In September 2010, Chad & Jeremy marked 50 years of performing together with a limited-edition CD entitled Fifty Years On.
They performed at the Sundance Film Festival in Park City, Utah in January 2009.
Jeremy Duncan and his brother Chad in the comic strip Zits are namesakes of this duo.
********************************************************************
Conrad Phillips - Stefan
The first William tell TV series played Conrad Phillips William Tell. In the second movie: Crossbow, he played Tell' s teacher Stefan. A few years ago Conrad Phillips went for a William tell project to Swiss. You see some pictures of him with a Crossbow below.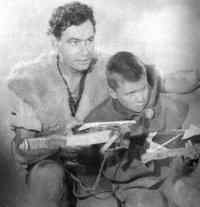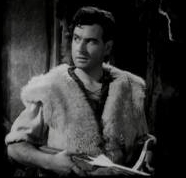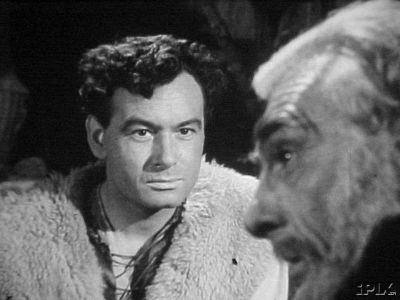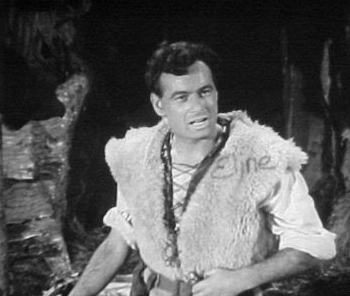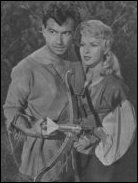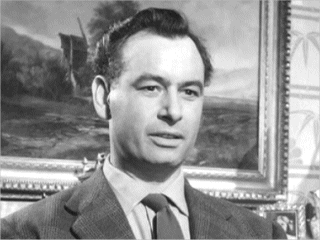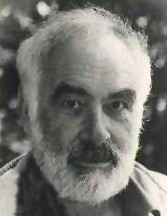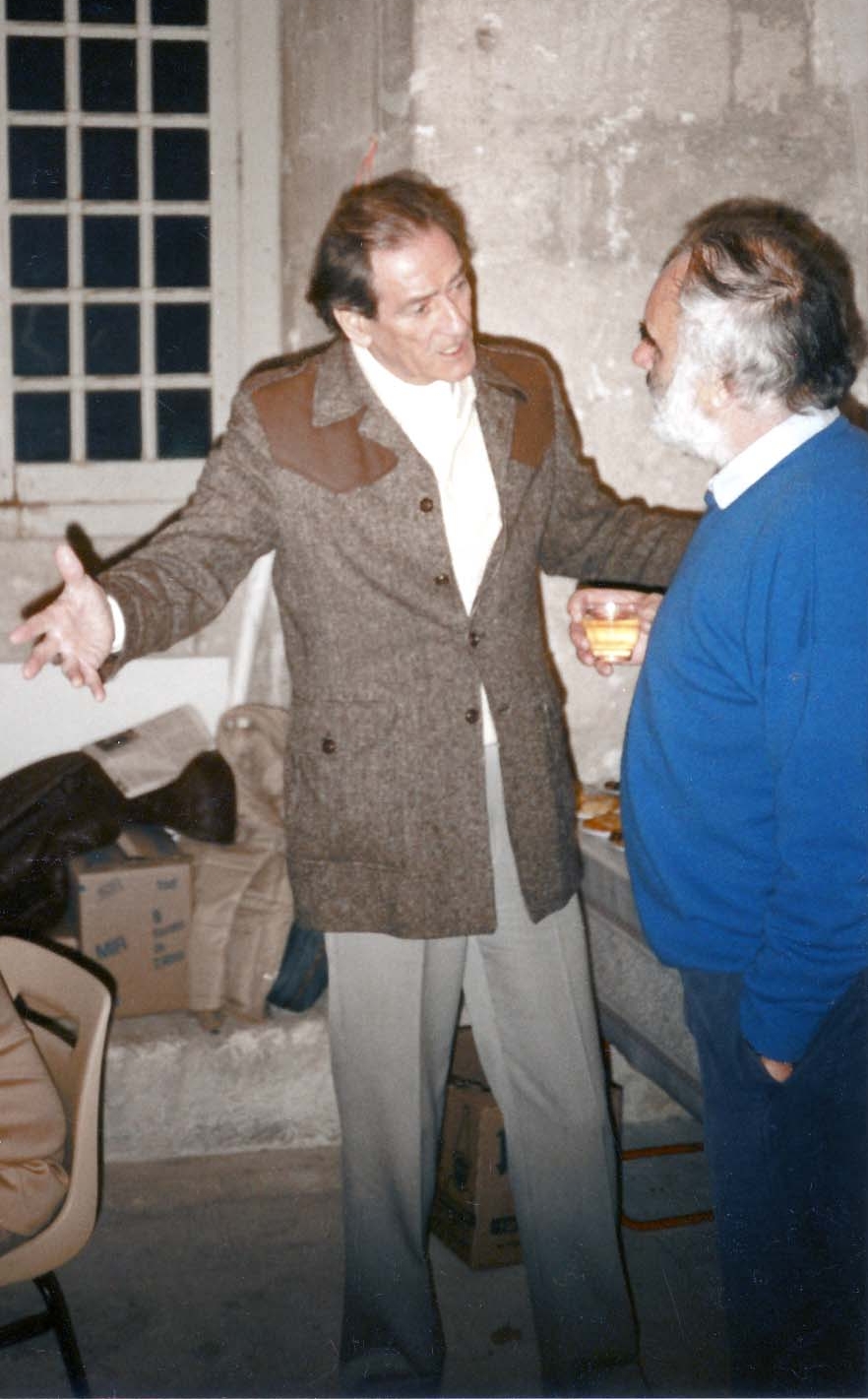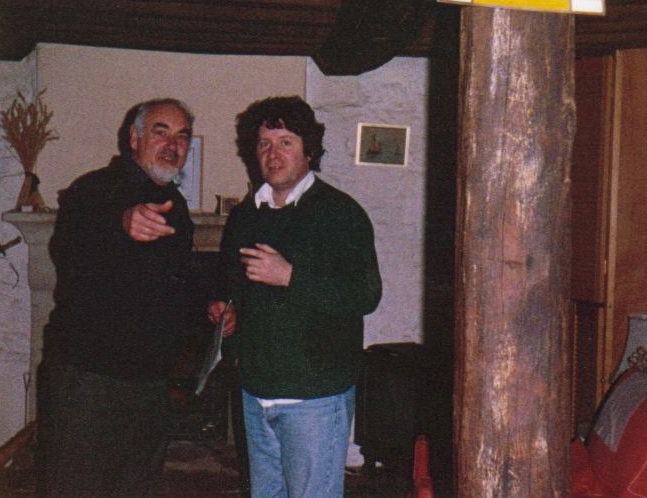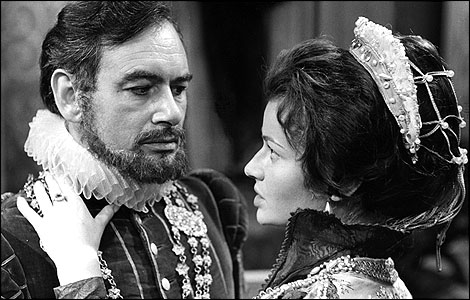 Photo above made during Crossbow on the set. Below Stefan.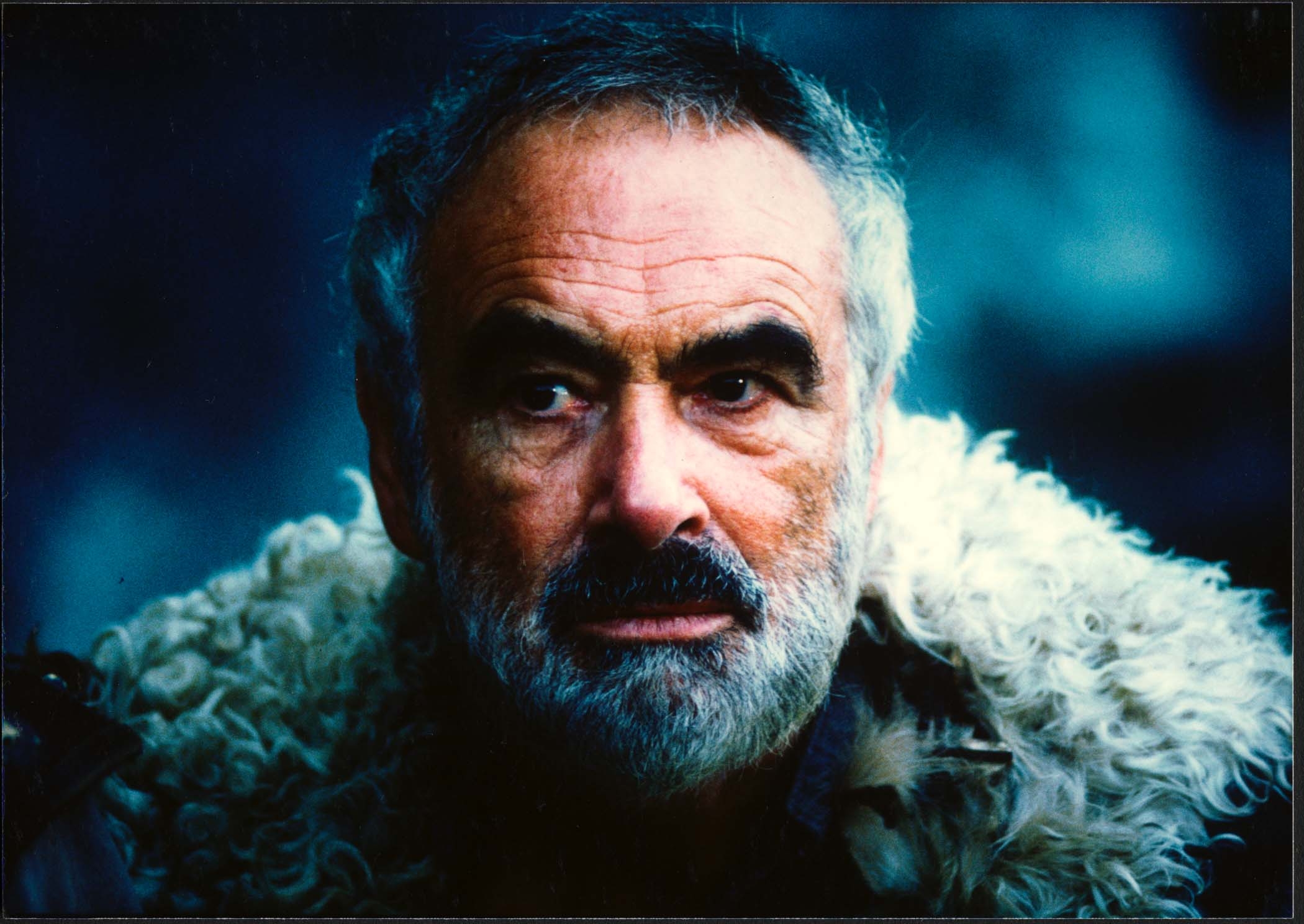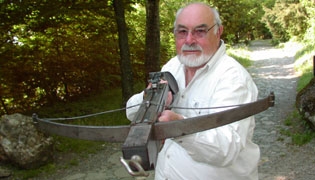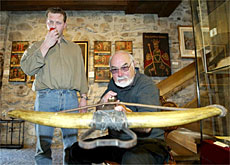 | | | |
| --- | --- | --- |
| | | |
| ep 10 | moment of truth | ep 5 |
| | | |
| ep 5 deel 4 | ep 10 deel 1 | ep 1- deel 2 |
| | | |
| ep 11 deel 1 | Swiss visit | |
Conrad Phillips is a British film and television actor, born in London on April 13, 1930. His real name is Conrad Philip Havord.
He is best known for portraying William Tell in the popular ITV television series The Adventures of William Tell which ran for 39 episodes from 1958 to 1959. Phillips also played Stefan, Tell' s mentor in the updated version Crossbow (where this page is about). For much of the sixties and later, Phillips worked in theatre and on stage.
William Tell makes first visit to Switzerland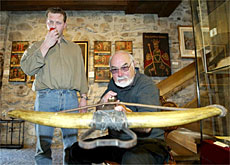 Countless actors – professional and amateur – have played William Tell over the past 200 years.
Yet the man millions of people around the world knew as the Swiss hero was actually British. At the invitation of swissinfo, Conrad Phillips has just paid his first visit to Switzerland.
The 79-year-old actor says he is still getting fan mail even though it has been nearly 50 years since he played the starring role in the British television series, "The Adventures of William Tell" (see video and audio).What he could not have realised when he took aim at the apple on his son's head was that his shot would be seen round the world, thanks to rebroadcasting deals with television stations in many different countries. "Even behind the Iron Curtain," Phillips states proudly as he catches his first glimpse of the alpine scenery in central Switzerland, the setting for the Tell legend.
The actor says he would have liked some of the scenes to have been shot on location, but the producer at the time "thought a rock was a rock", so to save money the mountains of Snowdonia in northern Wales stood in for the Swiss Alps."There must have been a William Tell! " Thomas Christen, Tell museum. Larger-than-life. The Adventures of William Tell was a children's show, and it had a cast of larger-than-life characters, led by Tell and the evil Austrian governor, Gessler. Gessler is an overweight arch villain - a comic fool with a mean streak and the forerunner of the "bad guy" type found in many later action series and films. Now, nearly 50 years later, Phillips finds himself confronted with an equally eccentric cast of characters - on location in Switzerland.
Convinced they alone know the truth about Tell, these guardians of the legend at times use outlandish gestures and admonishing tones to get their point across.
"There must have been a William Tell!" insists Thomas Christen of the Tell museum in Bürglen, the village said to be the birthplace of the crossbow-toting avenger.
"This is where Tell ambushed Gessler!" shouts Hans Grossrieder, the secretary of the strip of forest known as the Hohle Gasse.
Phillips, still the consummate actor, grants them the undivided attention they feel they and the story deserve.
Tell today " I feel slightly humbled by the weight of history. "
Conrad Phillips He is, however, rather surprised by the mild manners of Thomas Gisler - the amateur actor who is playing Tell this summer at the Tell playhouse in Altdorf, the town where the Schiller production was first performed in 1895. As Phillips learns, Gisler is a rare breed, refusing to lavish the usual praise on the legendary figure.
"When you read Schiller," Gisler says. "You discover that Tell is a loner, almost an egoist, and that's how we are presenting him on stage."
"He acts to defend his family and not for any political reasons."
Phillips admits that Gisler may have a point since the Altdorf production is a more faithful adaptation of the Schiller work than was his TV show.
Still, Phillips says, "we tried in our television show to put over simple truths of honesty, integrity and loyalty, all personified in William Tell.
"[Being here] I feel slightly humbled by the weight of history, the weight of the legend and the fact that one contributed in a small way in keeping the idea alive, even in an entertainment form," he reflects.
"I felt some value in that because it kept alive the whole concept of what Tell was about, and what Switzerland was about."
swissinfo, Dale Bechtel in Altdorf
After William Tell, Conrad Phillips went on to perform in numerous TV, stage and film productions.
In the 1980s he had a supporting role in "Crossbow", a French production loosely based on the Tell legend.
Phillips travelled to Switzerland for the first time at the invitation of swissinfo, to visit the places where the Tell legend unfolded.The 39-part series, The Adventures of William Tell, first aired on British television in 1958 and 1959.
The key scenes from the Tell legend are shown in the very first episode. http://wn.com/Conrad_Phillips Brittish William Tell meets the Swiss.
*********************************************************************
Nick Brimble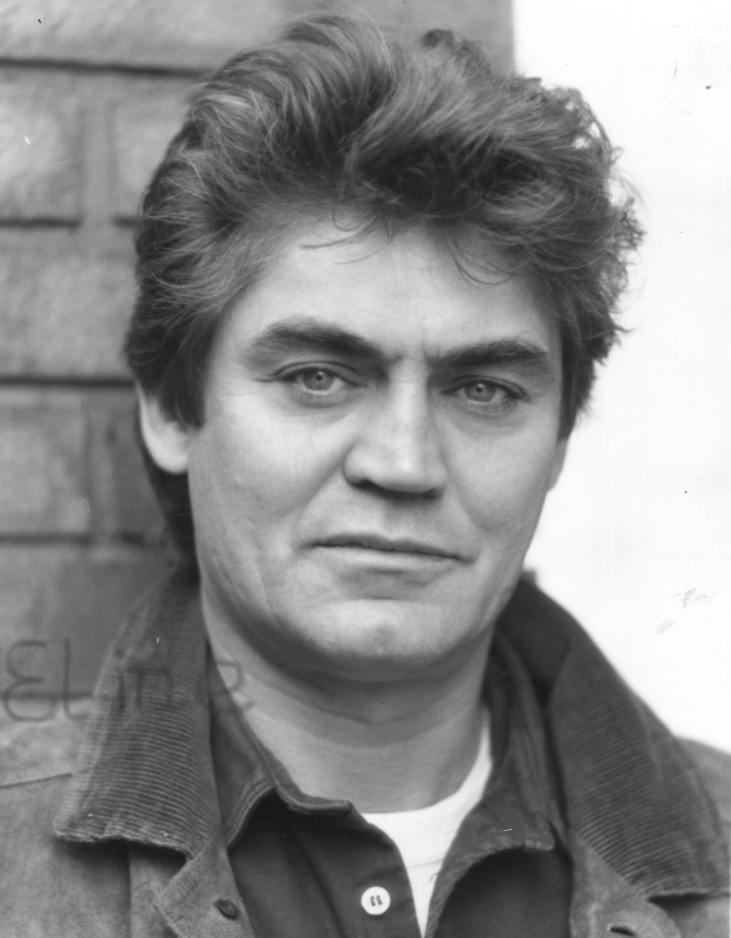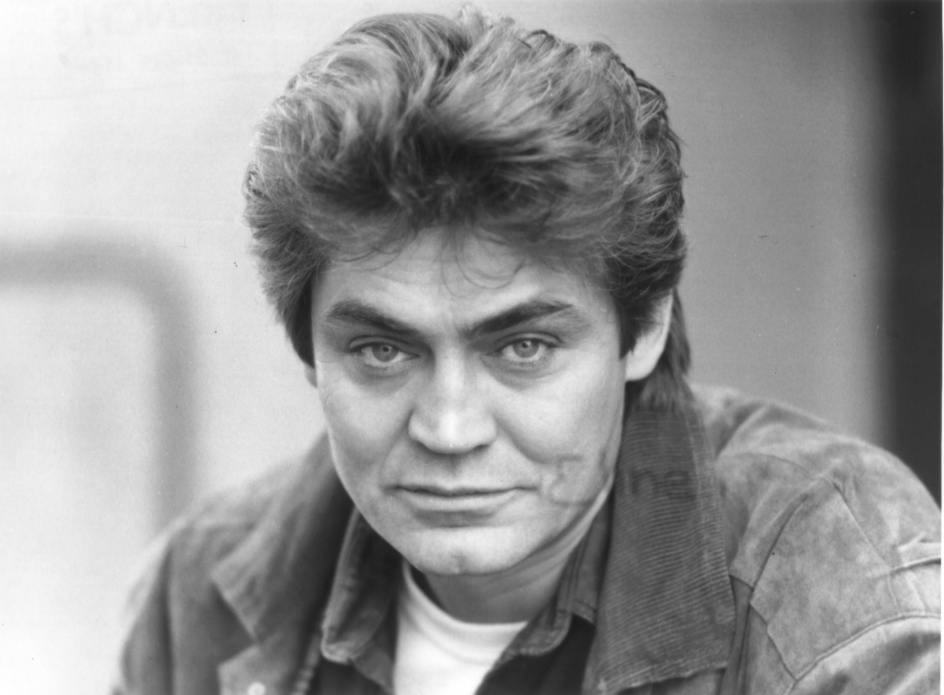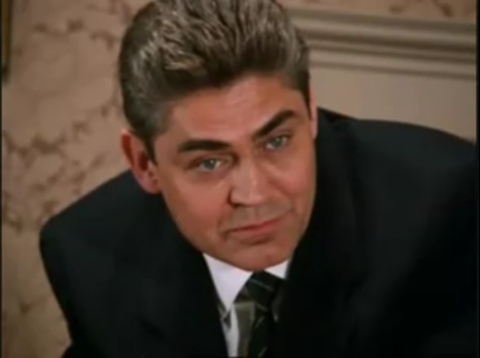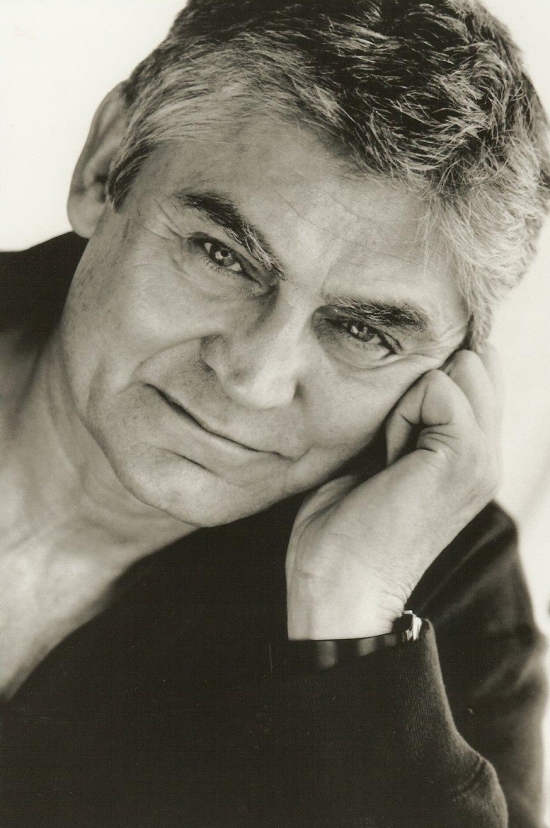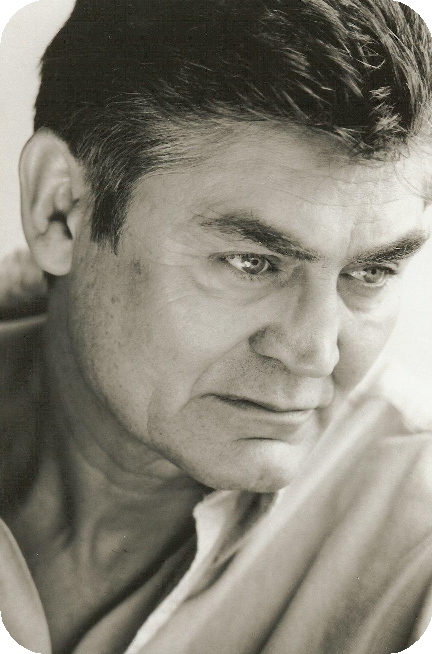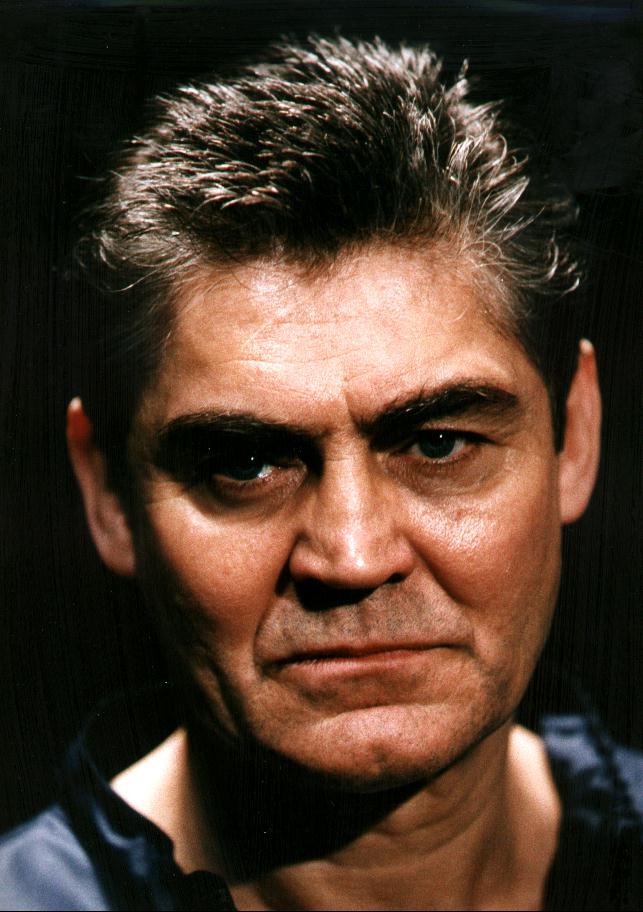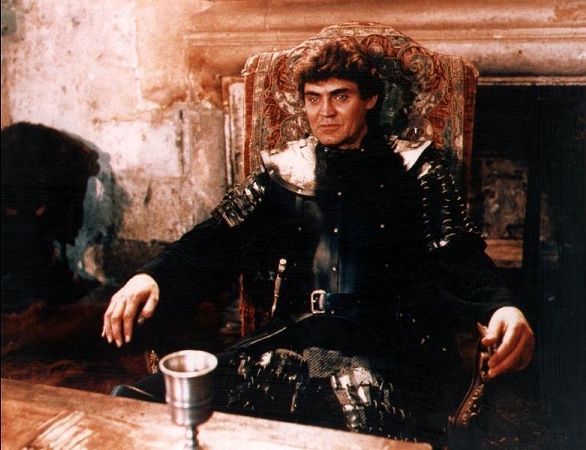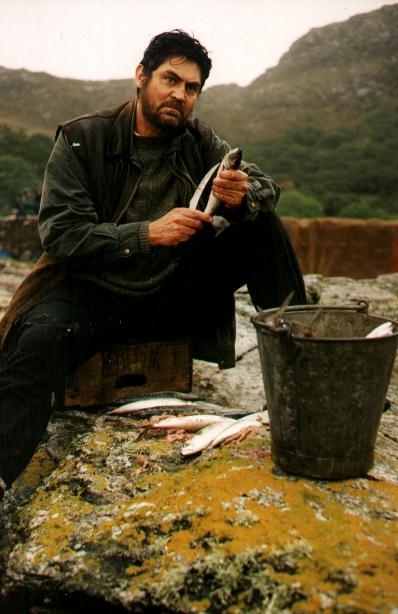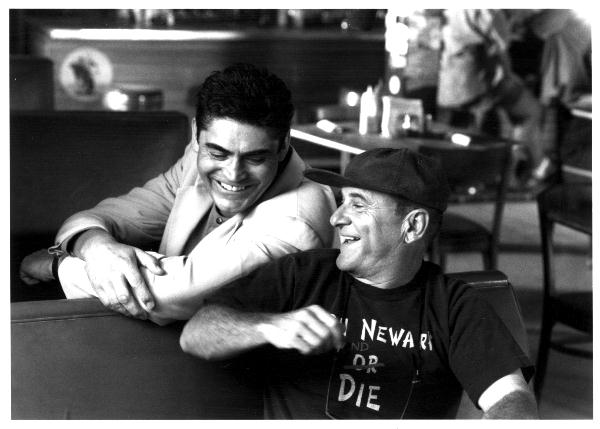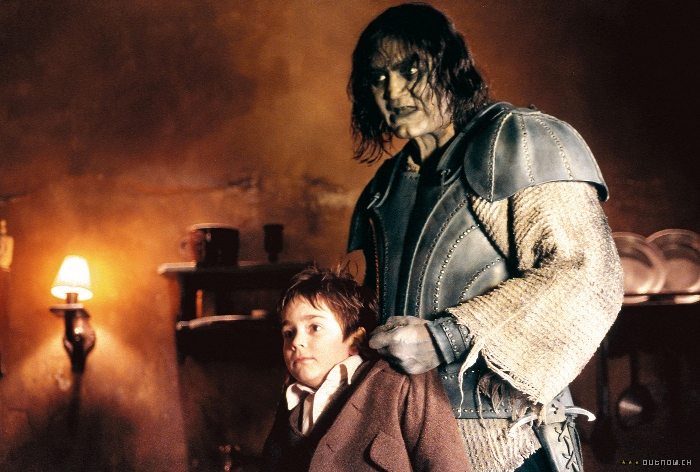 Date of Birth: 22 July 1944, Bristol, England, UK
Height: 6' 4" (1.93 m)
Nick (for Nicholas) Brimble is one of three brothers, all actors. The other two, twins, are Ian Brimble (did a guest role in Crossbow too) and Vincent Brimble. Their father, Roy, was a school teacher, which freed him in summers to travel around with and sometimes manage groups of performers. He acted with WEA and Bristol Arts Society and the sons grew up taking him through his lines and going to see him plays.

When Roy did TV and radio from Bristol, the three children played parts in productions such as 'Children Of The New Forest'. Nick applied to the Italia Conti stage school when he was about ten, but wasn't allowed to go. Instead, he passed his scholarship to Bristol Grammar school, and his reward was a season ticket to Bristol Old Vic Theatre where he saw every show until he went to University in '62.

Nick graduated with a two-one degree (roughly equivalent to summa cum laude in the States) which attests to his brilliance. He taught for a while after graduation. When he began acting, it was with a group of mostly young actors who learned and evaluated each other as they performed.

Nick's strong features enable him to adopt a forbidding appearance in so many of his tough-guy roles. However, he's an utterly charming, somewhat reserved gentleman with a wonderful smile and electrifying blue eyes.
Prior to playing Little John in Robin Hood: Prince of Thieves (1991, he appeared on the"Robin of Sherwood" (1984) TV Series in the episode, "The Swords of Wayland." In Ivanhoe part two, three, four in 1997. Also starring in the Calling and Fortress 2 as Max Polk together with Christopher Lambert. And in Gone fishing, Casualty, Loch ness.
He and Brian Blessed appeared together in the "Space: 1999) (1975) episode "The Metamorph" many years before appearing together in Robin Hood: Prince of Thieves (1991) and Crossbow.
M

isalliance 13

(Shot of his brother Ian as a Blackknight before entering the plague village)

handmaiden 23 part 1

Handmaiden 23 part 2

Handmaiden 23 part 3

Rebirth 24 part 1
*********************************************************************
Dana Barron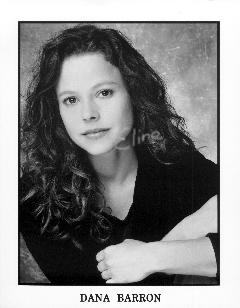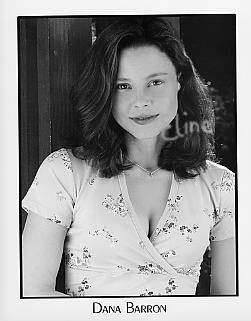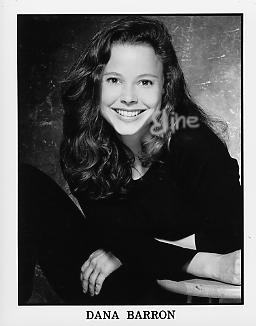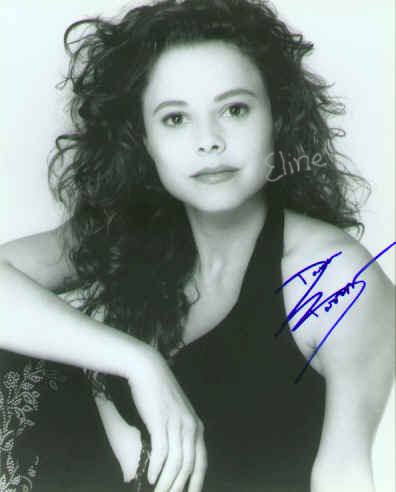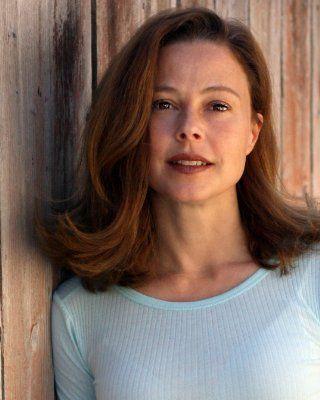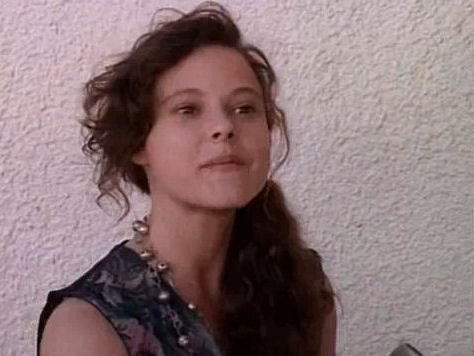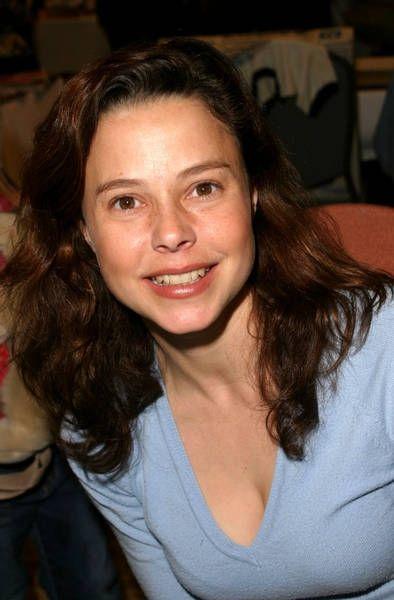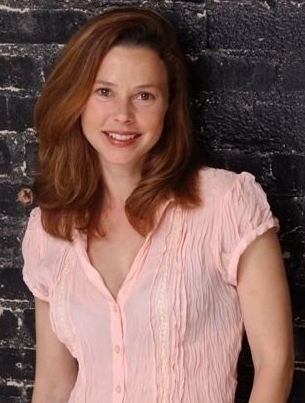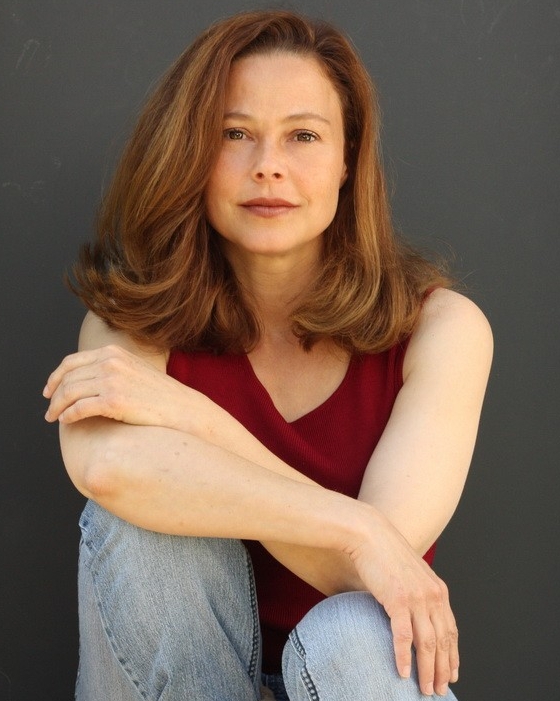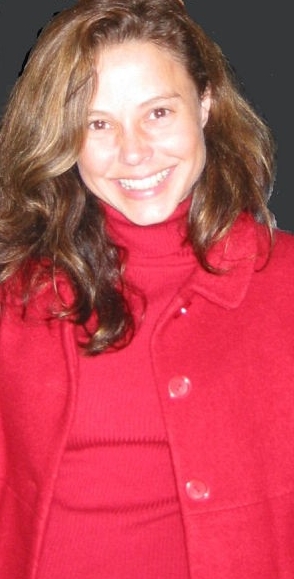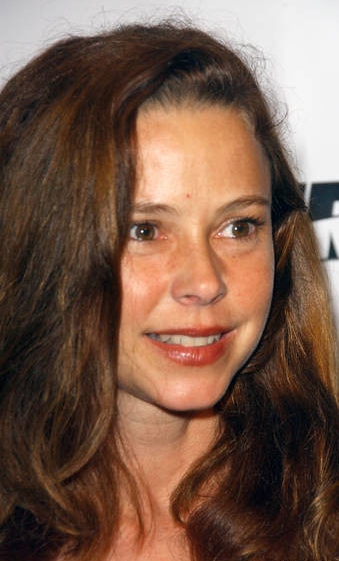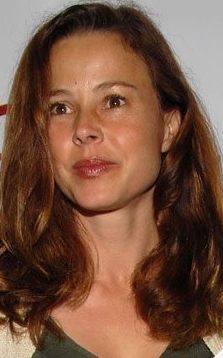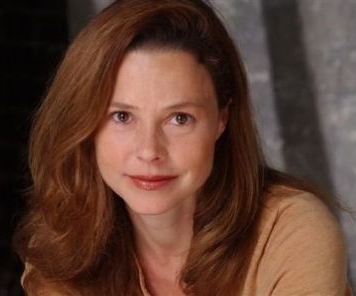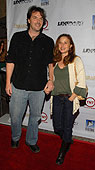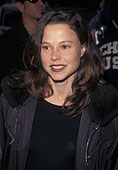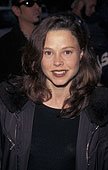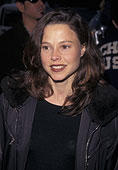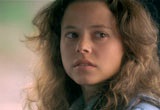 | | | |
| --- | --- | --- |
| | | |
| alchemist | ep 13 deel 1 misalliance | ep 12 the pass deel 1 |
| | | |
| ep 11 imposter part 1 | imposter 11 part 3 | deel 10 1 |
| | | |
| deel 10 2 | part of no means no - dana barron | I'm here your majesty |
Dana Barron (born April 22, 1966) is an American actress who has starred in film and on television. Barron is best known for her role as the original Audrey Griswold in the 1983 film National Lampoon's Vacation which she reprised in 2003's Christmas Vacation 2: Cousin Eddie's Island Adventure for NBC television.

Barron was born in New York City, New York, the daughter of Joyce McCord, a stage actress, and Robert Barron, a commercial director and former child actor. She has a sister named Allison

Barron appeared on the soap opera One Life to Live from 1984–1985 as Michelle Boudin. She starred in the 1998 TV series The Magnificent Seven as Casey. She had a recurring role as Nikki Witt on the Fox series Beverly Hills, 90210, for which she won the Youth in Film Award for as best recurring actress.

Barron has made guest appearances on TV shows including The Equalizer, In the Heat of the Night, Murder, She Wrote, and Babylon 5 as a telepath named Lauren Ashley in the Season 5 episode "The Corps is Mother, the Corps is Father".

Personal life:

Barron is married to writer/director Michael Vickerman, and they have a son, Taylor
********************************************************************* David barry Gray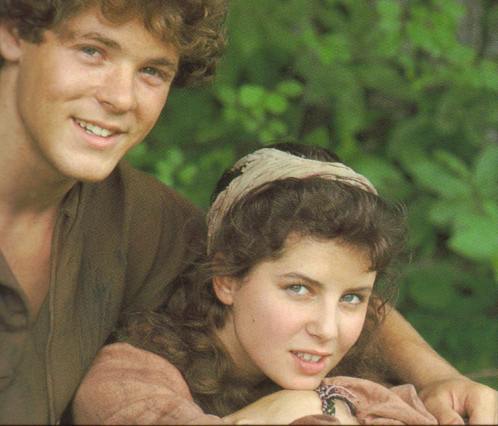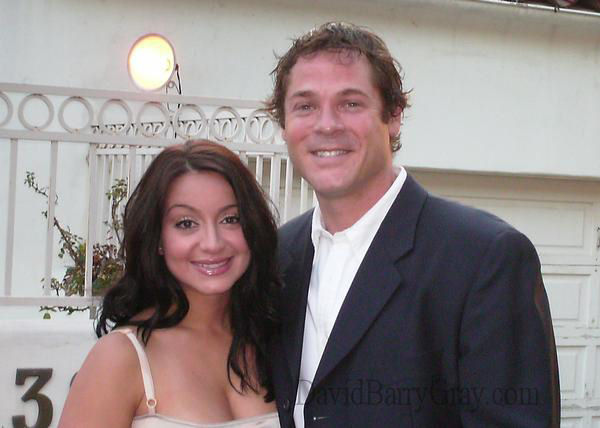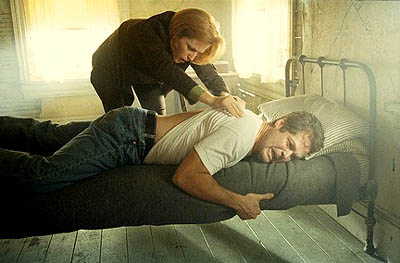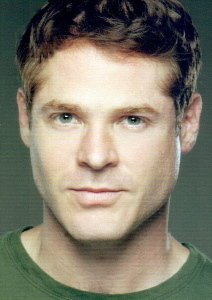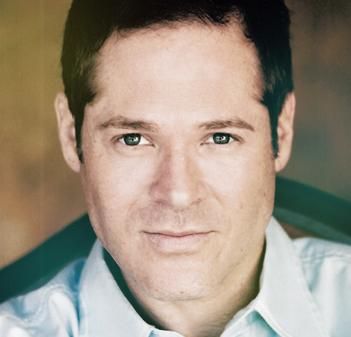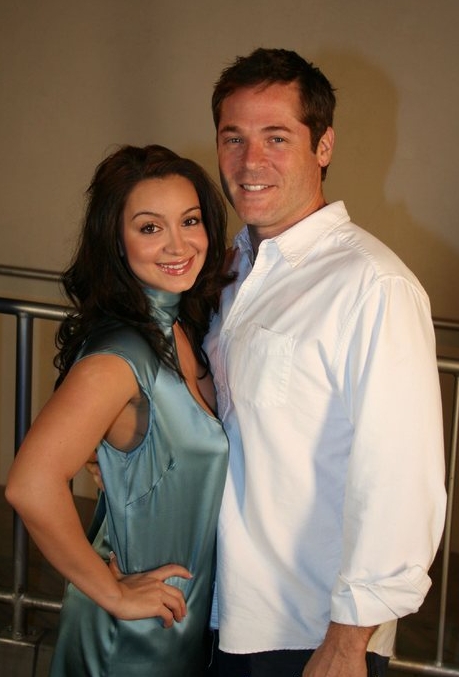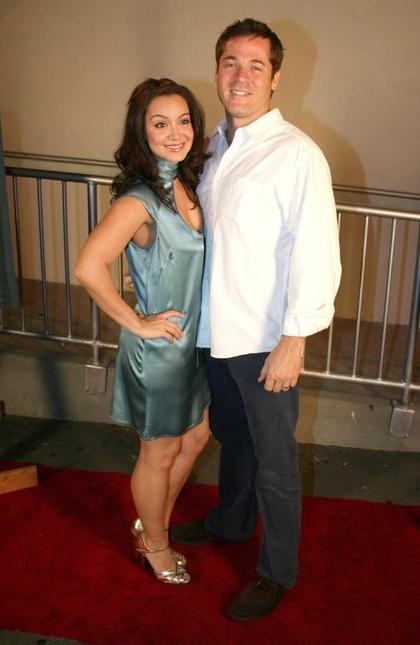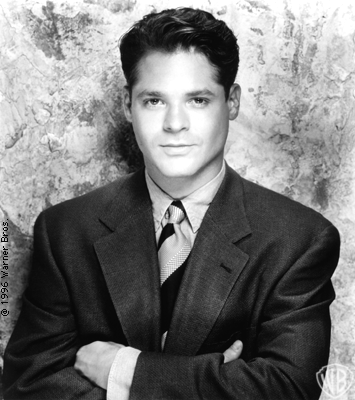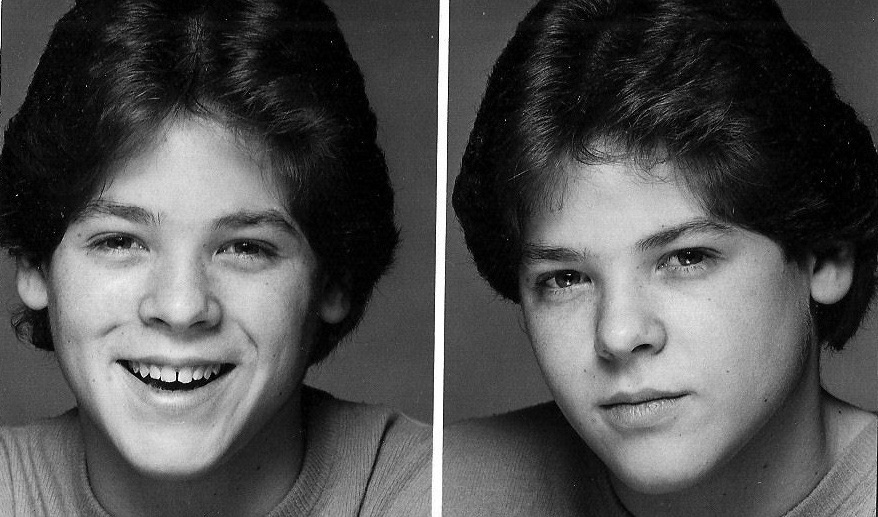 | | | |
| --- | --- | --- |
| | | |
| Crossbow Lotus | 24 part 3 rebirth | handmaiden part 1 |
| | | |
| handmaiden part 2 | handmaiden part 3 | Matthew waits for his father to come 18 4 horsemen 3 |
| | | |
| | Nightmare | lotus 2 |
| | | |
| Cops and robbersons trailer | in Cops and robbersons with Chevy Chase, very funny part! | |
David grew up on and around the stages of New York City. He is a Graduate of NYC's High school of performing arts. He studied extensively after high school, with his prime mentor Anthony Abeson. He Also attended H.B. Studios where he had the pleasure of studying with such teachers (and actors) as Herbert Bergoff, Carol Rosenfeld, Bill Hickey and Uta Hagen.

As an actor, David performed on and off broadway. Most noteable was his critically acclaimed portrayal of Rodolpho in the Tony Award-winning production of Arthur Miller's "A View From The Bridge". He has performed At Lincoln Center,The John Houseman Theater, Playwrite Horizons And many other venues in NYC. He is a company member at South Coast Reperetory theater in Orange County, California.

He has appeared in Several feature films working with academy Award Winning directors Oliver Stone in "Nixon", and Anthony Minghella in Mr. Wonderful. As well as other feature films like "One Good Cop", "Mr. Wonderful", "S.F.W.", "Mutiny", "Dead Presidents", "Lawn Dogs", "Cops And Robbersons", "Why Do Fools Fall In Love", Soldier Boyz" and more... He has been a regular on three network series... Fox's - "21 Jump Street", NBC's - "Dream Street", and NBC's - "The Client", as well as many guest star appearances, and lead roles in movies of the week, and miniseries. Most recently in 2008, he completed a episode of ABC's new show, Eli Stone.
*********************************************************************
Note: We'll try to add more actors to this page soon!