A collection of pictures of Crossbow-actors who appeared twice or more (part 2)
Hans Meyer - Tyroll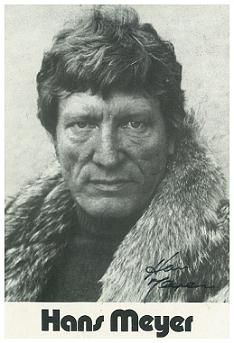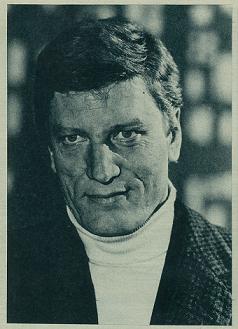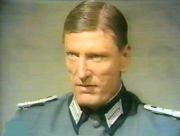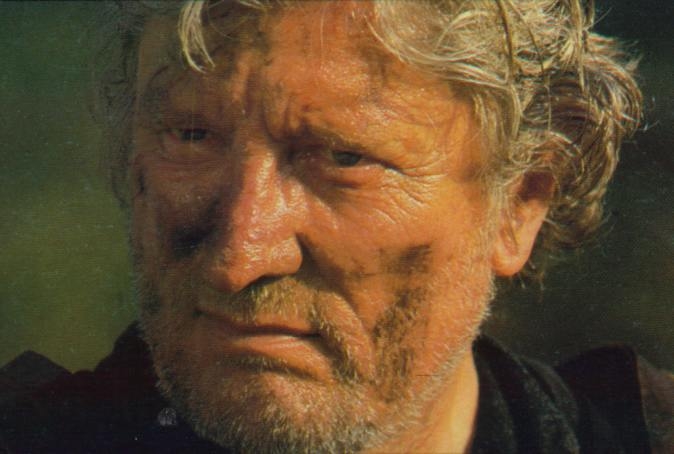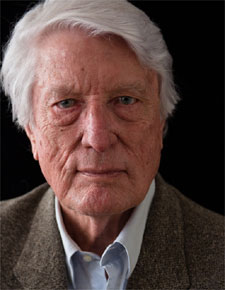 | | | |
| --- | --- | --- |
| | | |
| 13 misalliance 1 | | moment of truth Tyrol appears only in the beginning |
Hans was born into a German farming family on 21 July 1925 in Paulpietersburg, South Africa, and spent his childhood in Natal/Zululand Province. Upon completing schooling he became a farmer, but after a few years he decided to leave that life and travel to England. While in England, Hans inspired the creator, Sidney Jordan, of the acclaimed Daily Express newspaper science fiction comic strip "Jeff Hawke" to model his comic's hero on Hans! This is regarded as one of the most important science fiction comics ever created, and was published between 1955 - 1974.Hans also modeled for "photo novels" (a popular form of romance novels) in Europe, and became a well known advertising model for several products including Terry Cognac in Spain, where he is still known as "Senor Cognac". A friend in Germany who was working in an advertising agency saw potential in his handsome friend and arranged for Hans to have his first acting job, in a television advertising campaign for Pushkin Vodka. His acting debut was such a success that this vodka quickly became the best sellling vodka in Germany and Hans became one of the best known faces in Germany! Because of this success with his first appearance before a camera, Hans was offered the leading role in a Spanish film, "Culpable Para un Delito". This new career as an actor appealed to Hans, but he realized he needed to study acting to develop his talents if he was to achieve further success. He decided to study with the great French film director, Claude Chabrol, in Paris. Within a few years Hans was part of the popular "Nouvelle Vague - New Wave" film genre developed in France between 1958 - 1973, appearing in a succession of films directed by some of the greatest directors of that era, and acting alongside most of the popular actors of the day: Godard/Belmondo & Karina (1965), Oury & Korber/ de Funes (1966 & 1971), Enrico/Delon (1967), deBroca/Belmondo (1973). When BBC Television was searching for European actors for the German roles in it's groundbreaking television series "Colditz" in 1972, Hans joined the cast of this series and became one of it's most popular cast members. In 1973 Hans starred in a BBC television series production of "Heidi", as "Grandfather". Although young at 48 for the part, his creative talent brought the role to life and this version of the classic children's story remains the most charming of the many created over the years. In 1978 Martin Chomsky directed the renowned television series "Holocaust" and cast Hans in the role of Ernst Kaltenbrunner. Hans impressed Chomsky with his portrayal of Kaltenbrunner, and Chomsky again cast Hans as Kaltenbrunner in his 1982 "Inside the Third Reich". In 1960 Hans connected with the gifted young director Leos Carax, for his short film "Strangulation Blues". This led to two further assocations with Carax, "Boy Meets Girl" (1984) and "Mauvais Sang" (1986). In 1987 Hans co-starred in the popular television series "Crossbow", based on the Swiss tales of William Tell. Hans portrayed "Tyroll" with a touching combination of menace and pathos. In 1989 Hans began what would become an on-going colaboration with talented, young, upcoming directors in the field of Short Films, starring in "Celeri Remoulade". He went on to star in a long list of films in this genre that continues to this day, including "John" (1992), "un Cuilleree pour Papa" (1992), "Entre les Vagues" (1997), "Morteterre" (2002), "Baptiste" (2003), "Sentence Finale" (2006), "Piscine du Maman" (2007), and "Fin du Bal" (2007). Hans admits his very first love of acting focused on the theatre, and while his life's work took another direction he has "tread the boards" in several theatre productions including "Juin '40" (19??), Theatre le Lucernaire, Paris...."Fragments Nocturnes, Tapages Faciles" (1999), Theatre Essaion, Paris.....and "Phedre et Hippolyte" (2001), National Festival at Bellac, France. (www.hansmeyer.info)

(Note: this career synopsis covers only a small portion of Hans' long list of film, television, and theatre credits! Please refer to the IMDB for complete list) and take a look on the fansite made by Jeen Ruette: http://www.hansmeyer.info/
********************************************************************
Johnny Crawford - Prince Ignatius in episode 19, 20, 21 and 24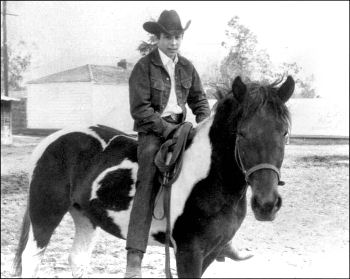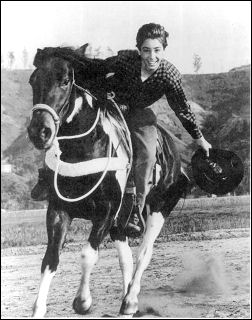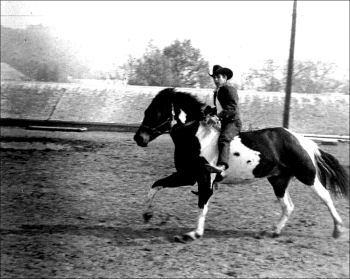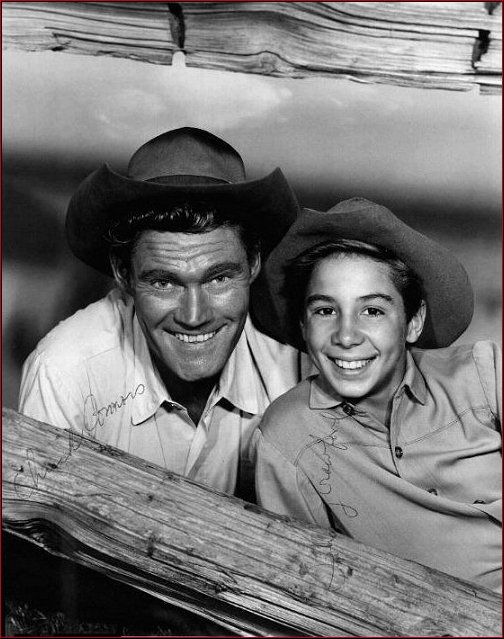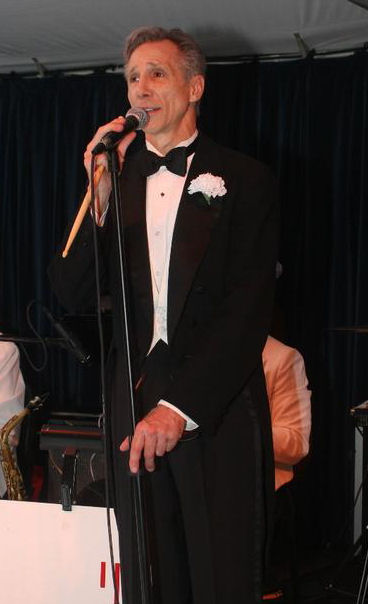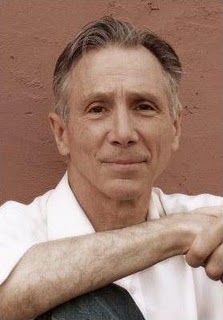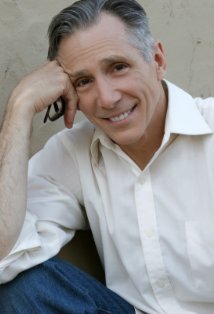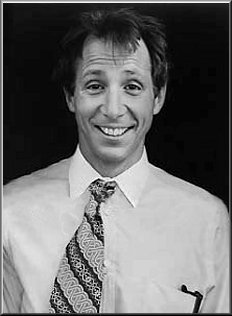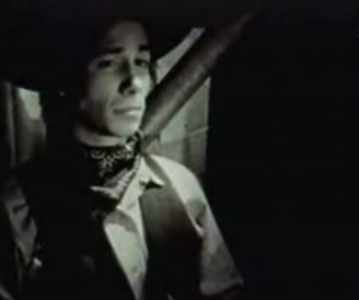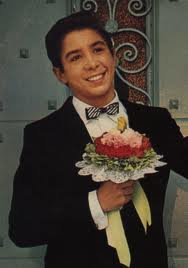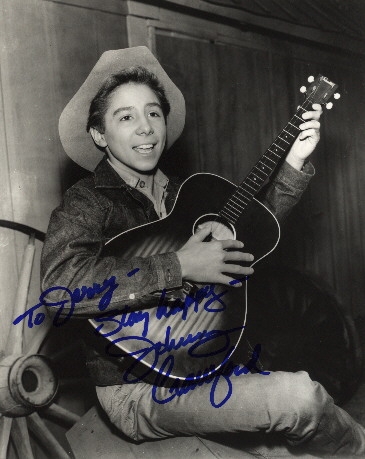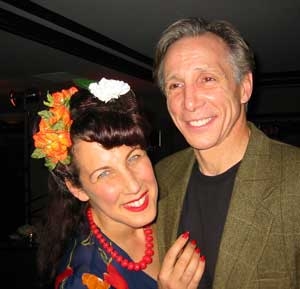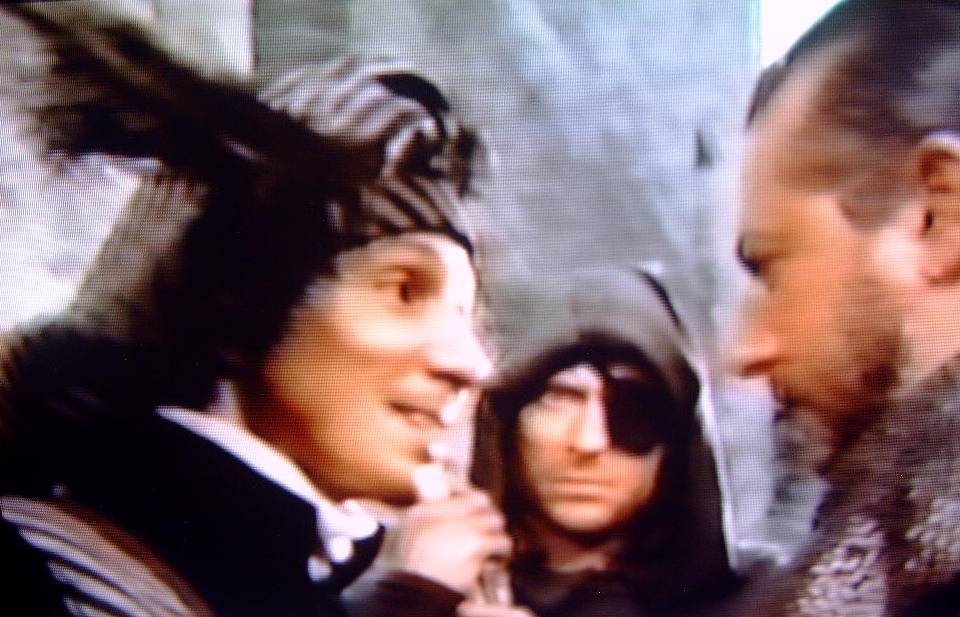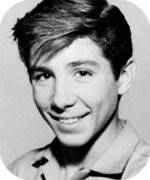 | | | |
| --- | --- | --- |
| | | |
| Interview and song | song by Johnny | Song jazz |
| | | |
| citadel 19 part 1 | Citadel 19 deel 2 | |
Actor, singer, musician, band leader
26 March 1946, Los Angeles, California, USA
John Ernest Crawford 5' 8" (1.73 m)
Was one of Walt Disney's original Mouseketeers in 1955.
Brother of Robert Crawford Jr. , son of Robert Crawford.
With five Top 40 hits in the 1960s, Crawford's recording of "Cindy's Birthday" peaked at 8 on Billboard's Top 40 in 1962.
Most famous for portraying Chuck Connors sensitive young son, Mark McCain, on TV series "The Riflemen" (1958).
Continued performing in theater and nightclubs after his early TV and pop-music heydays.
Crawford had a key role in the early career of Victoria Jackson of "Saturday Night Live"(1975 fame. In 1980, she was a college student in Birmingham, Alabama, earning credit doing flip-flops, as a member of the chorus, in a summer stock production of "Meet Me in St. Louis", featuring Crawford. He presented her with a one-way plane ticket and encouraged her to pursue a career in Hollywood. This led to her 22 appearances on "The Tonight Show Starring Johnny Carson" (1962), before she was cast as a regular on Saturday Night Live" (1975)
His maternal grandfather, Belgian violinist Alfred Megerlin (1880-1941), was concertmaster of the New York Philharmonic (1918-1922), the Minneapolis Symphony (1923-1926), and the Los Angeles Philharmonic (1927-1929).
His paternal grandfather, Robert "Bobby" Crawford (1889-1941), was a horse jockey from Chicago who changed his occupation to song "plugger" and became a very successful music publisher as the founder of De Sylva, Brown & Henderson and Crawford Music Corp.
A former member of the PRCA (Professional Rodeo Cowboys Association) and the AJRA (American Junior Rodeo Association), he competed frequently at rodeos throughout the country during the 1960s and early 1970s.
Is of Russian-Jewish, German, English and Irish heritage.
Personal Quotes
There were only about 50 people there, and they were all enjoying the band, and almost all were dancing. One fellow was standing off to the side watching for the longest time; it was Dustin Hoffman. He loved it. He said it reminded him of when he was a little boy and his parents took him to see Ted Lewis. Martin Short was a riot. He said, 'I wanna sing with Johnny Crawford!'
[On his orchestrated band]: It's a unique, romantic sound, and people love to hear it. It takes people back to an older America and a simpler, more elegant time. It's a sound I really love, and I find that once people get a chance to hear it live, in all its glory, that they love it, too
[As to why his Mark McCain character became popular with audiences]: What boy wouldn't love dressing up as a cowboy and getting paid for it! It was hard work, and I took it very seriously as an actor, but I was living in a dream
I always say that life is not easy for anybody. People hear about the young actors who have a rough life, but there are plenty of other kids who aren't actors who have a rough time, too, and I don't know if the ratio is any different.
[Comparing his character on "The Riflemen" (1958) to his real-life role as a bandleader]: The way I look at it, Mark McCain could have grown up to lead dance bands in the 1920s and '30s. As a young man who sang and played the guitar in two episodes, he might have made his way to Los Angeles, where there was lots of work for musicians in the early 1900s. By 1931, when he would have been the same age that I am now, he might have been leading his own band. I like to think he would have
[On his on- and off-screen chemistry with Chuck Connors, who played Lucas McCain]: He was my hero. I enjoyed being with him. He wasn't as stern as he was on camera. He was like a kid around me.
Of Chuck Connors): Well, it was a great childhood, and he was bigger-than-life, a wonderful guy, very intelligent, and a big influence on me, and a great supporter, too. He was always interested in what I was doing and ready to give me advice or help me and he would call me out of the blue, and I really miss him. He left us in '92, and it's still a shock to me to think that he's not around because he had so much energy, and loved life and loved people, and he was 'The Rifleman.' He was that and a lot more.
Where Are They Now
(September 2006) Now director & chief vocalist of The Johnny Crawford Orchestra, he recently provided live accompaniment for a premiere screening of the restored, 1928 original silent version of "Chicago" at the Academy of Motion Picture Arts & Sciences in Los Angeles.
(August 2008) Released August 5, Sweepin' the Clouds Away is the first album offered by Johnny Crawford And His Orchestra. It features fifteen authentic dance band orchestrations from the 1920s and 1930s, recorded during live performances at the L.A. County Museum of Art and in the historic Gold Room of the Los Angeles Biltmore Hotel. Vocals by Crawford. Music by Jerome Kern, 'Richard Rodgers', 'Harry Warren', Nacio Herb Brown, Duke Ellington and other music icons of that dance band era.
(July 2008) He played "Thor" in a stage production of "Morning's At Seven" this summer at Kentucky's venerable Pioneer Playhouse, celebrating its 59th season.
- John Ernest "Johnny" Crawford (born March 26, 1946) is a prolific American character actor, singer and musician. At 12, Crawford rose to fame for playing Mark McCain, the son of the Lucas McCain character (played by Chuck Connors), in the popular 1960's ABC western series, The Riflemen, which aired from 1958 to 1963. He first performed before a national audience as a Mouseketeer.
Biography

: Johnny Crawford was born in Los Angeles, California, and is of Russian Jewish, German, English and Irish heritage.[1] Both his older brother Robert L. (Jr.) and his father Robert (Sr.) were nominated for Emmy Awards (for acting and film editing, respectively). One of Walt Disney's original Musketeers in 1955, Crawford has acted on stage, in films, and on television.Disney started out with 24 original Musketeers. At the end of the first season, the studio had reduced the number to 12 and Johnny was released from his contract. His first important break as an actor followed with the title role in a Lux Video Theatre production of "Little Boy Lost," a live NBC broadcast on March 15, 1956. Following that performance, the young actor worked steadily with many seasoned actors and directors. Within two and a half years, he accumulated almost sixty television credits, including featured roles in three episodes of "The Loretta Young Show" and an appearance as Manuel in "I Am an American," an episode of the crime drama Sheriff of Cochise. By the spring of 1958 he had also performed fourteen demanding roles in live teleplays on NBC's Matinee Theatre, appeared on CBS's sitcom Mr. Adams and Eve, and made three pilots for a series. The third pilot, which was made as an episode of Dick Powell's Zane Grey Theater, was picked up by ABC and the first season of The Rifleman would begin filming in July 1958.
-

He was nominated for an Emmy Award at the age of thirteen for his role as Mark McCain, the son of Lucas McCain, played by Chuck Connors, in the Four Star Television series The Rifleman, which originally aired from 1958 to 1963 on ABC. During this time, Crawford had wide popularity with American teenagers and a recording career that generated five Top 40 hits, including the single "Cindy's Birthday," which peaked at #8 on Billboard's Top 40 in 1962. His other hits included "Proud" (#29, 1963), "Your Nose is Gonna Grow" (#14, 1962) and "Rumors" (#12, 1962).
Throughout The Rifleman's five seasons, there was a remarkable on-screen chemistry between Connors and Crawford in the depiction of their father-son relationship. They were still close friends when Connors died on November 10, 1992, and Crawford gave a eulogy at his memorial.
Among his films, Crawford plays a native American in the unique all-Indian adventure film, Indian Paint (1965). He gets mixed up with a disturbed young girl, played by Kim Darby, in The Restless Ones (1965), and he gets shot by John Wayne in El Dorado (1966).
While enlisted in the United States Army for two years, he worked on training films as a production coordinator, assistant director, script supervisor and occasional actor. He was an E-5 when he received an honorable discharge in December 1967.
In 1968 he played an Army corporal wanted for murder in "By the Numbers," an episode of Jack Lord's Hawaii Five-O.
His short film, The Resurrection of Broncho Billy, produced as a USC student project by John Longenecker, won the Academy Award in 1971 for Best Live Action Short Subject. After winning the Oscar, it was released theatrically by Universal Studios in the U.S. and Canada.
The Naked Ape was a partially animated 1973 feature film starring Johnny Crawford and Victoria Principal, and produced by Hugh Hefner. In an article about that movie he became the first man to be shown in full-frontal nudity in Playboy magazine.
Crawford had a key role in the early career of Victoria Jackson of Saturday Night Live fame; after appearing together in a summer stock production of "Meet Me in St. Louis," he presented her with a one-way airline ticket to California and encouraged her to pursue a Hollywood career. This led to her early TV appearances on The Tonight Show before she was cast as a regular on Saturday Night Live.
Since 1992, Crawford has led the California-based Johnny Crawford Orchestra, which specializes in vintage dance music. The orchestra's first album, Sweepin' the Clouds Away, was released August 5, 2008.
He reconnected with his high school sweetheart, Charlotte Samco, in 1990, and they wed in 1995.
http://www.thejohnnycrawford.com/
*********************************************************************
Georgia Lyman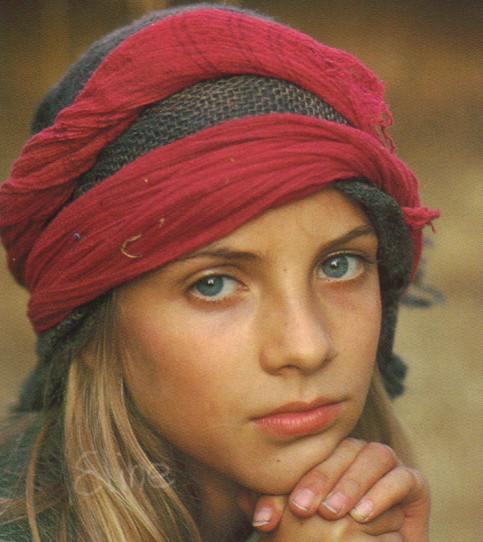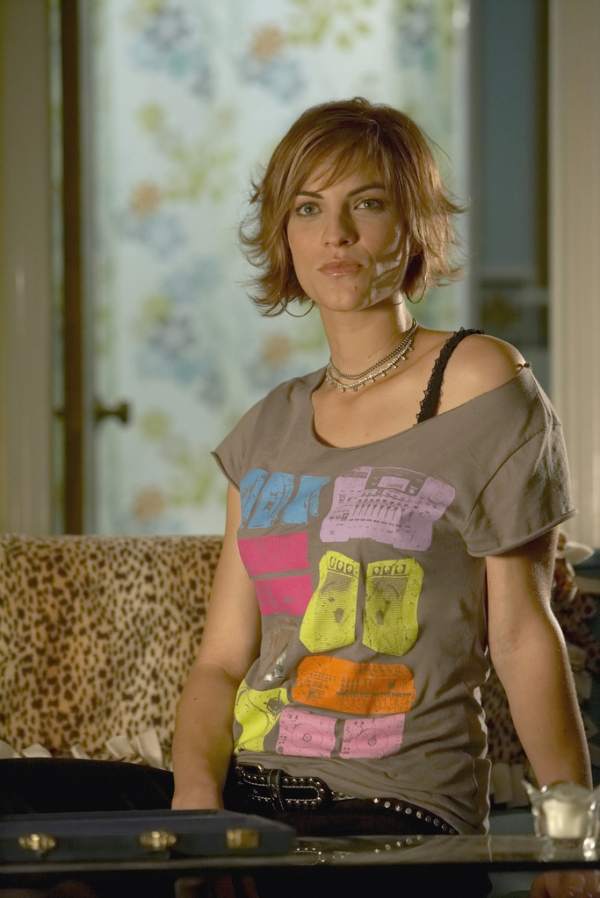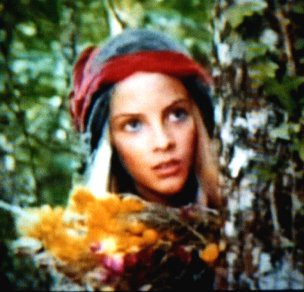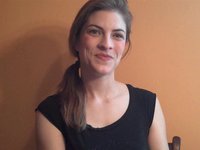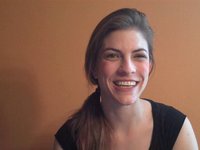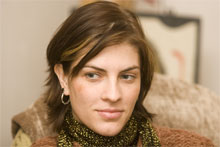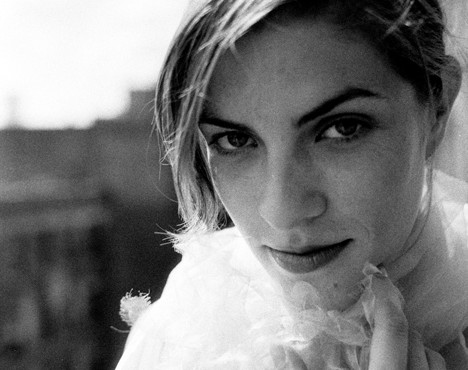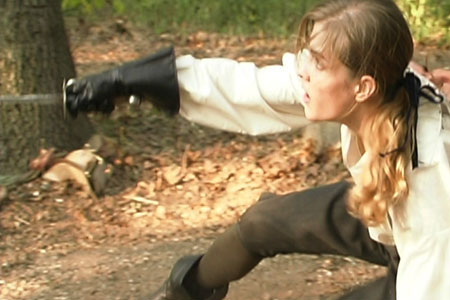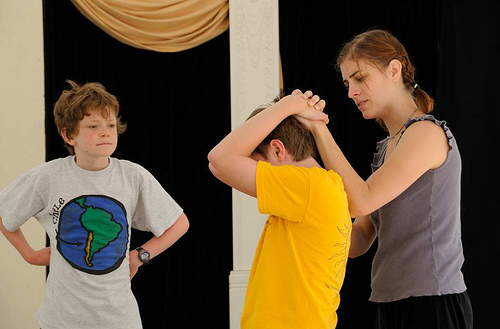 In choosing acting as her career, the BU grad was following in the footsteps of her father, Will Lyman, a mainstay on the Boston theater circuit and the voice of PBS's Frontline. The younger Lyman's work is hardly limited to the stage, either. For three seasons, she delivered an unforgettable performance as the hard-edged Cassie Giggs on Showtime's Brotherhood, a series loosely based on the Bulger brothers. Set and shot in Providence, it was a harbinger of the upsurge in filmed work now seen in Boston — an upsurge in which Lyman has already taken part, having recently appeared in Bride Wars.

Though looking forward to future opportunities from this influx, Lyman maintains an unflagging commitment to theater, which inspired her and a cadre of actor friends to form the Orfeo Group in 2007. The company's sophomore effort last summer was a free production of John Osborne's classic Look Back in Anger at the Factory Theatre. Yes, free. "The idea is 'theater for all,' " says Lyman. "The arts are too important to let finance be in the way. We're in it for the art, the experience, and to remind people that theater is a necessity, not a luxury."
www.stuffboston.com
The parts with Georgia Lyman are not uploaded yet by Jurgen
*********************************************************************
Brian Blessed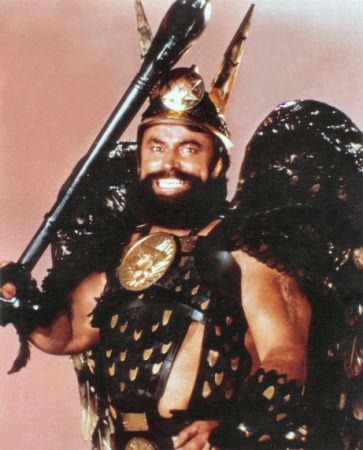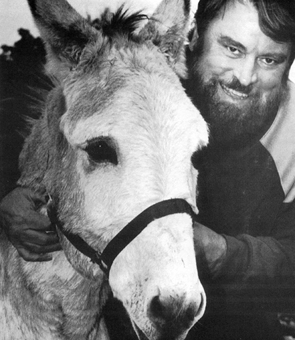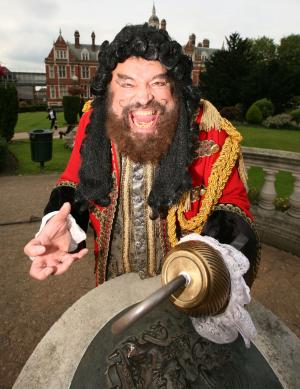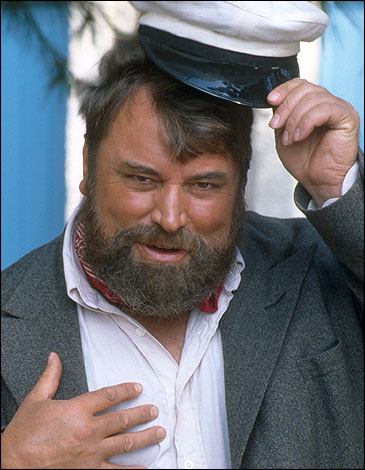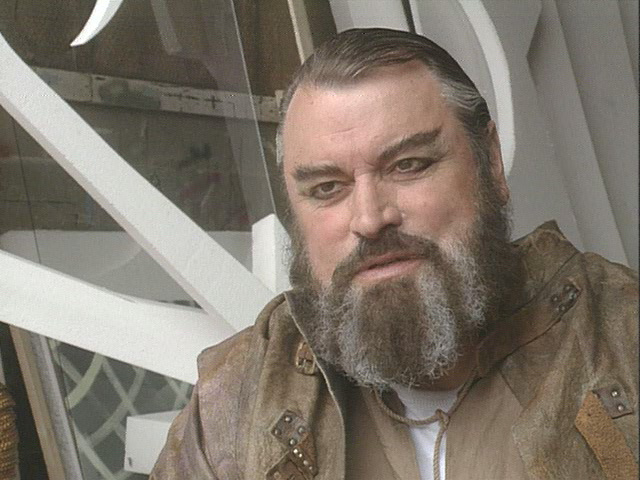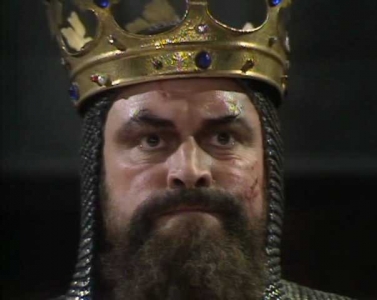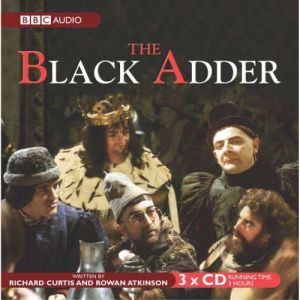 Blackadder with Rowan Atkinson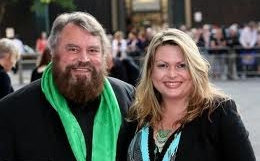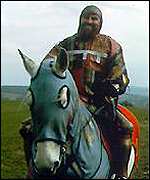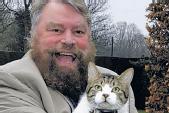 Brian Blessed with daughter Rosalind, who is also an actress. Brian In Black Adder.
9 October 1937, Mexborough, Yorkshire, England, UK
| | | |
| --- | --- | --- |
| | | |
| misalliance 21 | misalliance 2 | the pass part 2 |
| | | |
| imposter part 2 | imposter part 3 | the pass part 3 |
| | | |
| I got news for you | | blackadder with rowan atkinson |
| | | |
| | Tom Tom voice | |
5' 9" (1.75 m) Blessed is an English actor. He is known for his sonorous voice and "hearty, king-sized portrayals".He has also distinguished himself as an author and adventurer. Boisterous Brit Brian Blessed is known for his hearty, king-sized portrayals on film and TV. A giant of a man accompanied by an eloquent wit and booming, operatic voice, Brian was born in 1936 and grew up in the mining village of Goldthorpe in South Yorkshire. His father, William Blessed was a miner who wanted a better life for his son; Brian lost three uncles in the pit. At a young age he displayed an acute talent for acting in school productions, but also had a penchant for boxing, a direction that would be short-lived. He began his training at the Bristol Old Vic Theatre School. He has written about his early life in his autobiography, Dynamite Kid (1992)

Working various blue-collar jobs from undertaker's assistant to plasterer, Brian managed to attend the Bristol Old Vic and was off and running. He has lent his musical talents to several productions - from playing Old Deuteronomy in "Cats" to The Baron in the more recent "Chitty Chitty Bang Bang". In the 1970s he began appearing more and more on-camera with both classical and contemporary performances. In costumed TV movies he has played Porthos in "The Three Musketeers" (1966) and "The Further Adventures of the Musketeers" (1967), Augustus in "I, Claudius" (1976), and Long John Silver in Treasure Island (1985) and has been a part of various reenactments including Catherine the Great (2000) (TV), "Lady Chatterley" (1993), The Hound of the Baskervilles (1983) (TV) and Kidnapped (1995) (TV). On film he's appeared in robust support in several 'William Shakespeare (I)' adaptations including Henry V (1989), Much Ado About Nothing (1993), Hamlet (1996) and Macbeth (1997). He is married to British actress Hildegard Neil who made an appearance with him in Macbeth (1997). More recently he appeared in Oliver Stone's epic-scale Alexander (2004) and in Kenneth Branagh's film version of Shakespeare's As You Like It (2006). Spouse: Hildegard Neil and they have one Daughter: Rosalind. Brian Trademark booming voice. A friend of Patrick Stewart since childhood. Was nearly killed when filming his death scene in Robin Hood: Prince of Thieves (1991).
In Flash Gordon (1980) his character, Prince Vultan, says "Who wants to live forever?" during the battle between the Hawkmen and Ming's Imperial Fleet. This later became the title of a Queen song on the soundtrack for Highlander (1986).
As a child he and his friends used to play at Flash Gordon, inspired by the Buster Crabbe TV serials. In these childhood games Brian would always play Vultan, leader of the Hawkmen. In the 1980 film Flash Gordon he played the same role as he had in childhood.
Blessed is also an adventurer. He climbed Mont Blanc at the age of seventeen, and he has remained an active mountaineer throughout his life.[12] He has attempted to climb Mount Everest on three separate occasions, but has never reached the summit. During his attempt in 1991, the then 55-year-old climbed higher than any other man of his age;[13] the height record was later broken by Sir Ranulph Fiennes in 2009. He has successfully climbed Aconcagua in Argentina as well as Kilimanjaro in Tanzania. He also holds the record for being the oldest man to trek on foot to the magnetic North Pole,[13] and has undertaken an expedition deep into the jungles of Venezuela.
His younger brother Alan, seven years his junior, died in 1996 at the age of 52.
Frequently gives up his time to appear at fan conventions for different series in which he has appeared.
Has starred opposite his real-life wife Hildegard Neil in King Lear (1999) (which he also directed) and the short film Mr. Bojagi (2009).
Personal Quotes He says of Shakespeare: "The blue planet has had its author. It would be greedy to want another."
Early life:

Career:

An early role was that of PC 'Fancy' Smith in the BBC police drama Z-Cars from 1962 to 1965. In 1966, Blessed appeared in "Incident at Vichy" at the Phoenix Theatre in London. Blessed had small roles in such cult shows as The Avengers (1967, 1969) and the original Randall and Hopkirk (Deceased) (1969). He portrayed Caesar Augustus in the BBC series I, Claudius. He portrayed the father of Robin Hood, Lord Locksley, in the 1991 film Robin Hood: Prince of Thieves. He has appeared in a number of Shakespearean roles on both stage and screen, including four of the five Shakespeare films directed by Kenneth Branagh: as The Duke of Exeter in Henry V (1989), Antonio in Much Ado About Nothing (1993), The Ghost of Hamlet's Father in Hamlet (1996) and the dual role of Duke Frederick and Duke Senior in As You Like It (2006). He also provided the voice of Bob in the animated series Kika & Bob (2008).
Other roles have emphasised his comedic abilities: notably Prince Vultan in Flash Gordon (1980) - for which he is frequently remembered for the famous line "Gordon's alive!"; the mad, comic figure of Richard IV in the first series of The Black Adder (1983); and Spiro in the BBC adaptation of My Family and Other Animals (1987).[6] He also played the role of General Yevlenko in the 1988 miniseries War and Remembrance. Blessed jokes he almost starred in Blackadder II (1986) as Queen Elizabeth but he wasn't available at the time of filming.
He provided the vocal links on the Sony-Award-winning Christian O'Connell Breakfast Show on Virgin Radio and introduced adverts for Orange mobile phones. At Christmas 2006, he presented a panto Cinderella for Virgin Radio starring actors such as David Tennant and Thandie Newton. In November 2006, Blessed made a surprise appearance on the midday talk show Loose Women. Also, he is featured reading the story "The White City Part 1" which is the final piece on the album Late Night Tales: Nightmares on Wax. Blessed was also the voice of Jean Valjean in Focus on the Family Radio Theatre's audio dramatic adaptation of Victor Hugo's Les Misérables.
Blessed has also starred in Andrew Lloyd Webber's Cats as both Old Deuteronomy and Bustopher Jones during the original London production. In 2002, under the direction of Royal Shakespeare Company director, Adrian Noble, Blessed originated the role of Baron Bomburst for the stage musical version of Chitty Chitty Bang Bang
During December 2005 to January 2006, Blessed headlined the pantomime production of Peter Pan, alongside CBBC Television presenter Kirsten O'Brien at the Regent Theatre in Ipswich. In late 2007 and early 2008, Blessed starred in the panto version of Peter Pan as Captain Hook at the Grove Theatre in Dunstable. He played the same role again in "Peter Pan" in late 2007, early 2008 and again at Christmas 2008 at the Fairfield Halls, Croydon.
Since October 2008, Blessed presents the UK showings of the Japanese gameshow Unbeatable Banzuke on the Challenge channel under the name Banzuke Brian. He also guest hosted an episode of Have I Got News for You in May 2008.
In 2009 Blessed played the world's worst explorer, Sir Basil Champion - a character based upon Blessed's fictional inspiration, The Lost World's Professor Challenger - in the fourth story in The Scarifyers series, The Curse of the Black Comet. The story was broadcast on BBC7 in 2010.
In November 2009, Blessed starred in a series of online videos on the BBC Comedy website in which he played Henry VIII. The concept of the video series is that the Tudor king is alive & well, and living in a suburban semi with his long-suffering sixth wife Catherine Parr. Henry has embraced modern technology and lives his life online - insulting the King of France on Facebook, surfing for desirable women friends, and blocking the Pope on Twitter.
After a successful campaign on social networking site Facebook, satnav manufacturer TomTom has decided to record Brian Blessed's distinctive voice as an option for those using its satnav devices; Blessed's voice has been available in devices since October 2010.
In September 2010 Brian recorded the voiceover to Sheherazade, or The Princess, the Pirate and the Baboon!, an album of children's stories set to the classical music composition Scheherazade by Nikolai Rimsky-Korsakov and also featuring the voices of Rory Bremner, Jess Murphy, Sam Morris and Nigel Garton. Brian voiced the role of the Great Sultan Shahryār; the album was released as the first in a series entitled Grandma Dingley's Ingeniously Musical Tales in March 2011.
Other achievements:

He also has an honorary position as official Shoutsperson of the University of York's Douglas Adams Society, and in 2011 the student body voted to name a new study space as the 'Brian Blessed Centre for Quiet Study'.
In 2004, he sang on Celebrity Stars in Their Eyes as Luciano Pavarotti. Blessed is also known for his football knowledge and appeared as an expert on the British satellite station UKTV G2 during the 2006 World Cup. He also appeared on A Question of Sport in 2006 and again in 2011 and was a guest host of Have I Got News for You in May 2008 alongside guests Alan Duncan and Marcus Brigstocke (also making a surprise appearance in the Christmas special later in the year). His madcap manner quickly made the show deviate from its usual format, with Paul Merton remarking "Does anyone remember how this show used to be like?". In the same month he appeared as a guest on The Paul O'Grady Show.
He was President of the Television and Radio Industries Club (TRIC) 2007-2008, and presented the 2008 TRIC Awards at the Grosvenor House, Park Lane. TRIC is an organisation which honours achievers in the film and radio industries. He has honorary degrees from the University of Bradford, awarded in July 2003, and Sheffield Hallam University, awarded in 2004.
He also stars in the Living Legend show in Jersey, Channel Islands. It features many celebrity faces, such as Roger Lloyd Pack, Samantha Janus, Kevin Whately and Tony Robinson. The story is of the history of the island.
In 2009, he featured on the debut album Beneath the Veiled Embrace by UK power-metal band Pythia, with a reading of "Suicide in the Trenches" by Siegfried Sassoon, on the song "Army of the Damned".
In June 2011, a campaign by Cambridge alumni resulted in his being nominated for the post of Chancellor of Cambridge University, which is due to fall vacant on the forthcoming retirement of Prince Philip.
Personal life:

Blessed lives in Windlesham, Surrey. He married actress Hildegarde Neil Zimmermann in 1978 and they have one daughter, Rosalind. He also has a number of dogs. Blessed and Neil appeared together on an episode of the ITV game show All Star Mr And Mrs on 23 May 2009. In the show, it was revealed that the only thing that he cannot do without is condensed milk.
Blessed is a lifelong friend of another noted Shakespearean and science fiction veteran Patrick Stewart whom he first met at the Bristol Old Vic Theatre School.
Blessed is a supporter of the UK Human Space Flight programme and has demonstrated his interest in potential space travel by subjecting himself to various tests, usually reserved for astronauts, such as a G-force simulating centrifuge
Blessed is a life-long supporter of Manchester United which he revealed on Soccer AM.
http://www.bbc.co.uk/derby/content/articles/2008/10/10/brian_blessed_ed_george_2008_feature.shtml
*********************************************************************
Brett Forrest - Grendel
Forrest, episodes 11, 12, 1nd 13 'Misalliance' - Fourteen years after this picture was taken, Forrest shaved his head and played Grendel, the creepy second in command to the bandit governor Gaston
| | | |
| --- | --- | --- |
| | | |
| Misalliance part 1...at the end Grendel shows up | part 2 misalliance | the imposter part 2 |
*********************************************************************
The Emperor Guy Rolfe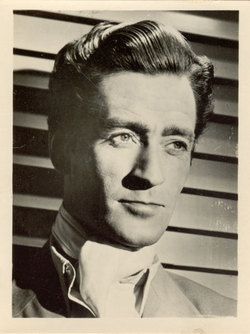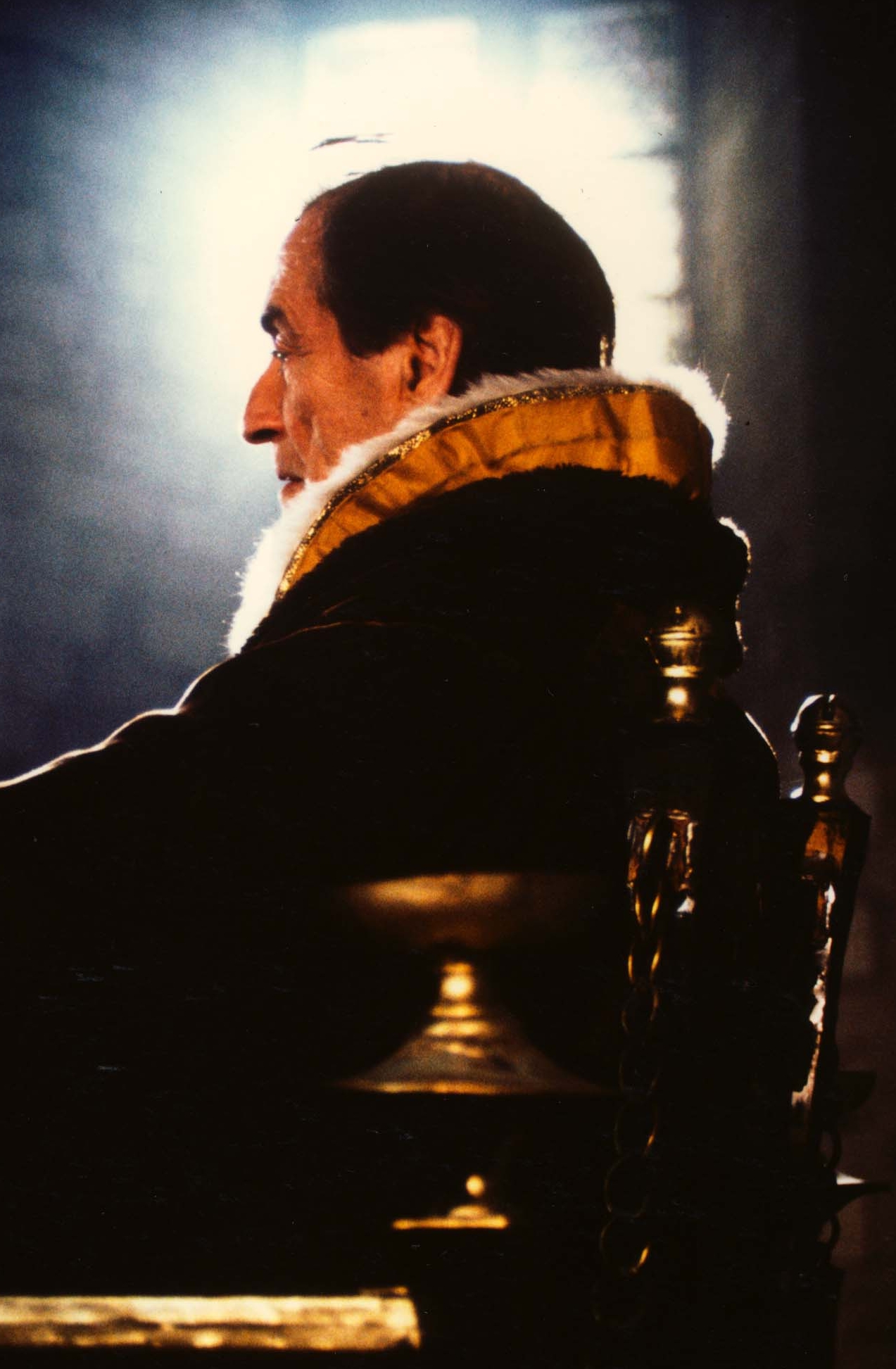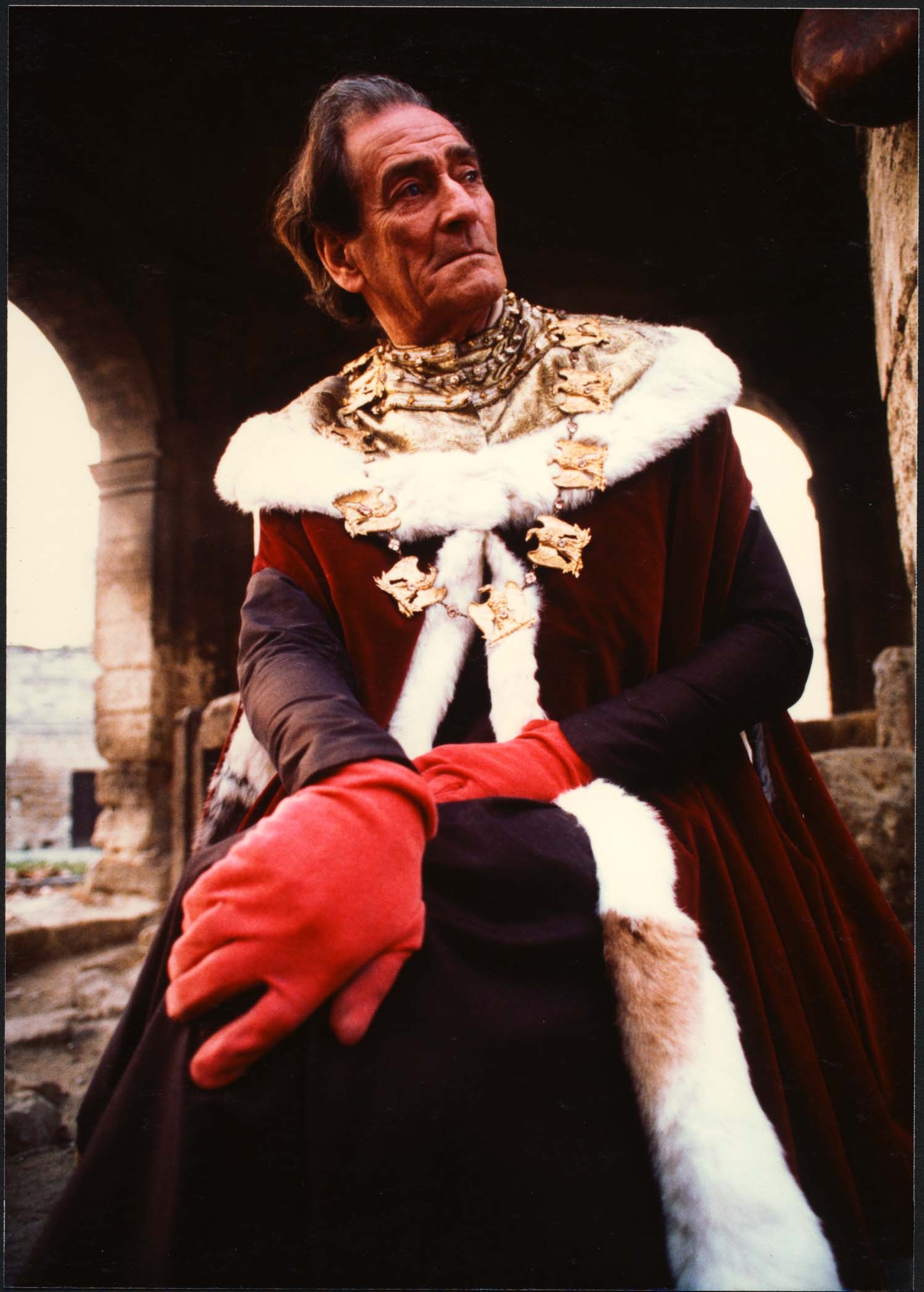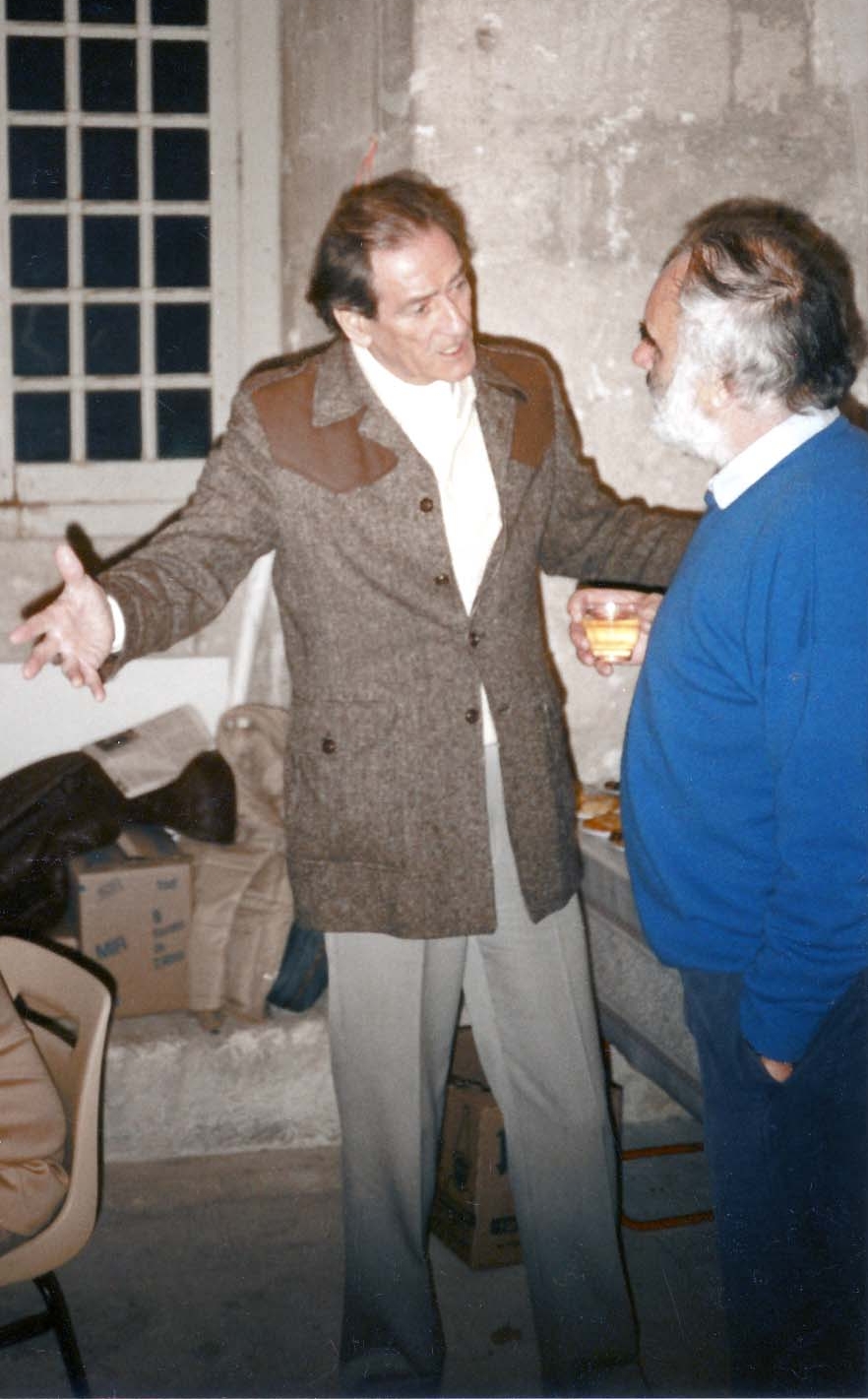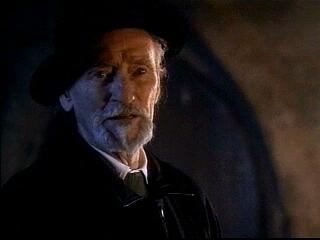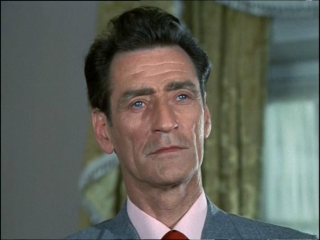 Edwin Arthur Rolfe - Guy Rolfe Guy Rolfe (27 December 1911 – 19 October 2003, aged 91) was an English actor born in Kilburn,UK
Margaret Allworthy (?-2003) (his death)
Jane Aird (?-1993) (her death)
Years active: 1937–1999
He made his screen debut in 1937 with an uncredited appearance in Knight Without Armour. Notable roles include: King John in Ivanhoe (1952), Ned Seymour in Young Bess (1953), Caiaphas in King of Kings (1961), and Prince Grigory in Taras Bulba (1962). He is perhaps best remembered for his role as Andre Toulon in the Puppet Master film series, appearing in the third, fourth, fifth, and seventh movies, with archive footage in the eighth.
His television credits include: The Saint, The Avengers, The Champions, Department S, The Troubleshooters, Space: 1999, Secret Army, and Kessler.
He is buried in Benhall's Saint Mary's Churchyard.
Was once a professional race car driver and boxer. Although he was married, he never had any children.Gaunt and saturnine British character actor of stage, screen and telvision, Guy Rolfe first made his stage debut in 1936, the same year he had a small uncredited bit part in"Knight Without Armour".
In 1952 he starred in Ivanhoe with Robert Taylor and Elizabeth Taylor Rolfe's characters ranged from wealthy businessmen, to romantic leads, to sinister villians and heroes, starring in the over thirty motion pictures His important film roles include playing Cauphas in "The King of Kings,"Taras Bulba" and "Mr. Sardonicus". Although he was always recognized in such classic pictures, Rolfe became a familiar presence when he took over the role of toy maker Andre Toulon in the Slasher film franchise "Puppetmaster". First appearing in the third installment, he made brief appearances in most Puppet Master movies since then. Guy Rolfe passed away of 'natural causes'at the British Film Hospital in London, England at the age of 91.
Was the original choise for the role of Major Templeton in the segment "Senatorium"of the film Trio (1950). Ironacally, he was diagnosed with the very disease, tuberculosis, which was the background to the story and the lost almost a year's work at a critical point in his career.
Is most famous for the rol of Andre Toulon in the Puppetmaster (1989(V) sequels Puppet Master III: Toulon's Revenge (1991)(V, Pupper Master 4 (1993)(V), Puppet Master 5: The Final Chapter (1994) (V) and Retro Puppet Master (1999) (V). Rolfe also appears in Puppet master: The legacy (2003)(V) in archive footage taken from previous installments.
He was direct sedcendant of John Rofe, the man who married Pocahontas in 1614. Lived in Spain for many years.
| | | |
| --- | --- | --- |
| | | |
| handmaiden 1 | princess 1 20 | 19 citadel 1 |
| | | |
| citadel 19 part 2 | handmaiden part 3 | |
| | | |
*********************************************************************
Robert Addie - Arrish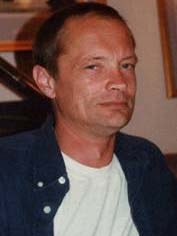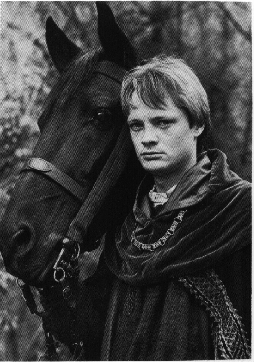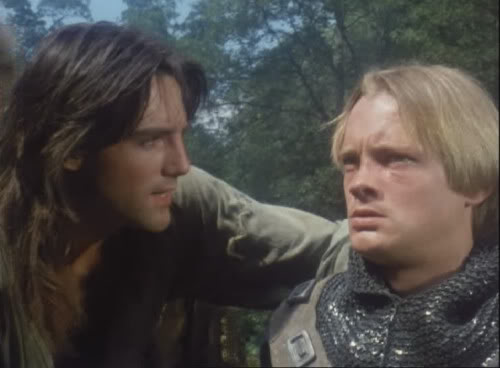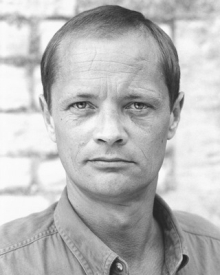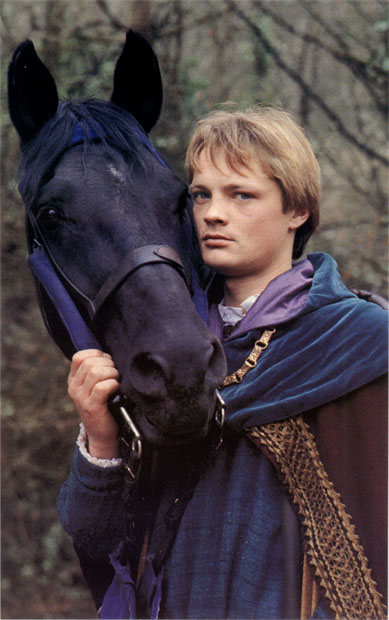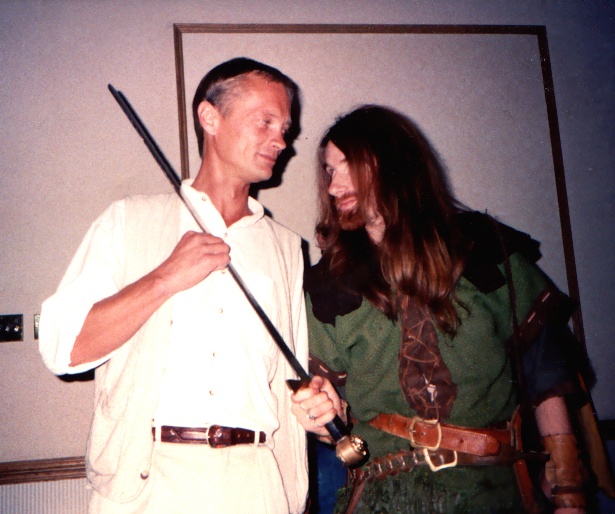 | | | |
| --- | --- | --- |
| | | |
| moment of truth | moment of truth 2 | moment of truth - he shows up at the end |
| | | |
| moment of truth last | | |
Robert Addie was born on 10th February 1960 and grew up in a busy stable yard in Gloucestershire, England, UK. After leaving Marlborough College he spent some time as a professional polo player and horse trainer, then as an estate agent (realtor) before joining Michael Croft's National Youth Theatre...
Robert Alastair Addie
February 10, 1960 in London, England, UK
November 20, 2003 (age 43) in Cheltenham, England, UK
10 February 1960(1960-02-10)
London, England
20 November 2003(2003-11-20) (aged 43)
Cheltenham, Gloucestershire, England
Robert Alastair Addie (10 February 1960 – 20 November 2003) was an English actor who was best known for playing Sir Guy of Gisbourne in the television series Robin of Sherwood.
Career

Addie was educated at Marlborough College, leaving at 16 to join the National Youth Theatre. He left there in 1978 to study at the Royal Academy of Dramatic Art (RADA), which, in turn, he left in 1980, to appear in John Boorman's film Excalibur as Mordred. In 1989 Robert left acting, but returned to his acting career in 1995 both on the stage with Exiled Theatre and in Film and Television.
Addie's stepfather was Jack Williams, a highly regarded British Polo player, developer of the modern game and an individual very involved with both the British Royal's and foreign polo players and teams including the Sultan of Brunei and numerous American teams and individuals. Under Williams' tutelage, Addie became an accomplished horseman and polo player. Williams' son and grandson are the polo players, Nick Williams Sr. and Nick Williams Jr. Addie also spent time in Argentina, again with Williams. His family's house in Sapperton in the Cotswolds, near Cirencester meant that he was involved in polo every day through the season through much of the 1970s and early 1980s. He was a keen horseman and accomplished swordsman and former competitive archer.
Addie was married and divorced three times. He had three children: Alexander, Alastair and Caitlin. He died on 20 November 2003, aged 43, just three weeks after being diagnosed with lung cancer
*********************************************************************
Morgan Shepard - Morgan and Otto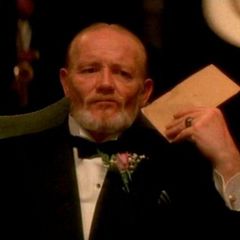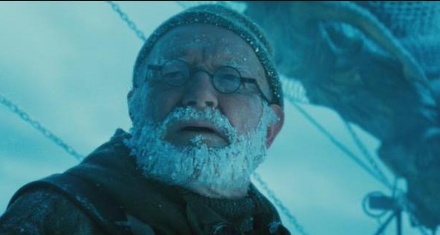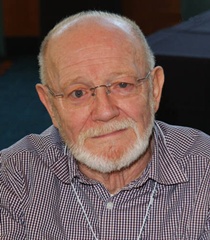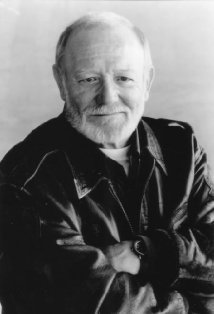 scarvengers

scarvengers 2

scarvengers 3
Morgan Sheppard
24 August 1932, London, England, UK
From an Anglo Irish family. Born in London but educated in Ireland. Graduated from the Royal Academy of Dramatic Art 1956-58 then 12 years as Associate Artist with the Royal Shakespeare Company. Appeared on Broadway in 1966 with "Marat-Sade" and later in 1975 with "Sherlock Holmes". He won the Los Angeles Drama Critics Circle award for "The Homecoming" in 1995, at the Matrix Theatre.
Trademark: Rasping voice
Was the runner-up for the role of Ambassador G'Kar on "Babylon 5" (1994).
Drama-Logue Award 1995 for "The Homecoming", Matrix Theatre.
Father of Mark Sheppard.
He appeared in the opening episode of series six of Doctor Who, "The Impossible Astronaut" playing the character Canton Everett Delaware III. He portrays an older version of Delaware while his son Mark Sheppard portrays the younger version in the same episodes. He and his son are among the few actors to have appeared in both the Star Trek and Doctor Who franchises.
Along with Matt Frewer and Amanda Pays, he is one of only three actors to appear in both Max Headroom (1986) (TV) and "Max Headroom" (1987).
Has appeared as different characters in four incarnations of Star Trek. He was the warden of the Klingon penal colony in Star Trek VI: the Undiscovered Country (1991), Dr. Graves in the Star Trek: The Next Generation episode The Schizoid Man (#2.6), Qatai in the Star Trek: Voyager episode Bliss (#5.14), and as the Vulcan Science Minister in Star Trek (2009).
William Morgan Sheppard (born 24 August 1932), sometimes credited as W. Morgan Sheppard, is a British actor.
He appeared in several episodes of different series of Star Trek: The Next Generation, notably "The Schizoid Man", as well as the feature film Star Trek VI: The Undiscovered Country. Sheppard appeared recently in Star Trek as a member of the Vulcan High Council but was uncredited. Outside of Star Trek he is probably best known for his roles as Blank Reg on Max Headroom and Confederate General Isaac Trimble in the films Gettysburg and Gods and Generals.
He has appeared in two roles on the science fiction series Babylon 5 (1994–1998) and was a runner-up for the role of Ambassador G'Kar on the show, though the role eventually went to Andreas Katsulas. He also played a computer hologram for an A.I. program during the first and second season of seaQuest DSV.
He was one of several Star Trek actors who voiced characters on the animated series Gargoyles, including playing the father of Jonathan Frakes' character David Xanatos and as the Norse god Odin.
He appeared in two notable episodes of MacGyver, as the incarcerated (and rather insane) serial killer "Dr. Zito" as well as appearing in the show Minder in Series 1 episode "Come in T-64, Your Time Is Ticking Away".
He appeared in the 1978 TV-film The Nativity. He starred alongside John Terry in the 1980 fantasy film Hawk the Slayer. He appeared in the 1992 comedy film There Goes the Neighborhood. He narrated the introductions and mission briefings for the first three installments of the Medal of Honor video game series.
He appeared in the 1988 comedy horror film Elvira, Mistress of the Dark as Elvira's Great-Uncle Vincent Talbot who was an evil warlock.
Sheppard was cast in the 1996 adventure game Zork Nemesis, playing the live-action role of Bishop Francois Malveaux, one of the four alchemists central to the plot of the game.
In 2000, he voiced the character Ignatius Cheese in the game Escape from Monkey Island.
Sheppard played the role of Captain Archibald Witwicky in the 2007 live action film Transformers.
He voiced over for the character John Adams in the Wii game The Conduit, and provided the voice of the keeper of the underworld in the television series Legend of the Seeker throughout its second season.
Sheppard appeared in the TV show NCIS, in episode 06.13 - "Broken Bird".[2]
On August 4th, 2010 Sheppard was announced as the voice actor for the video game Civilization 5.[3]
Sheppard appeared on Season 4 of Mad Men, Episode 10, playing the part of Lane Pryce's father.
On December 4, 2010 Sheppard appear on Hallmark Channel Original Movies Farewell Mr. Kringle as Kris Kringle.
In December 2009, Sheppard voiced the part of Santa in Disney's Prep & Landing Christmas Special. Following that, he returned as the voice of Santa in the sequel Prep & Landing: Operation Secret Santa.
*********************************************************************
Peter Semler - Wolf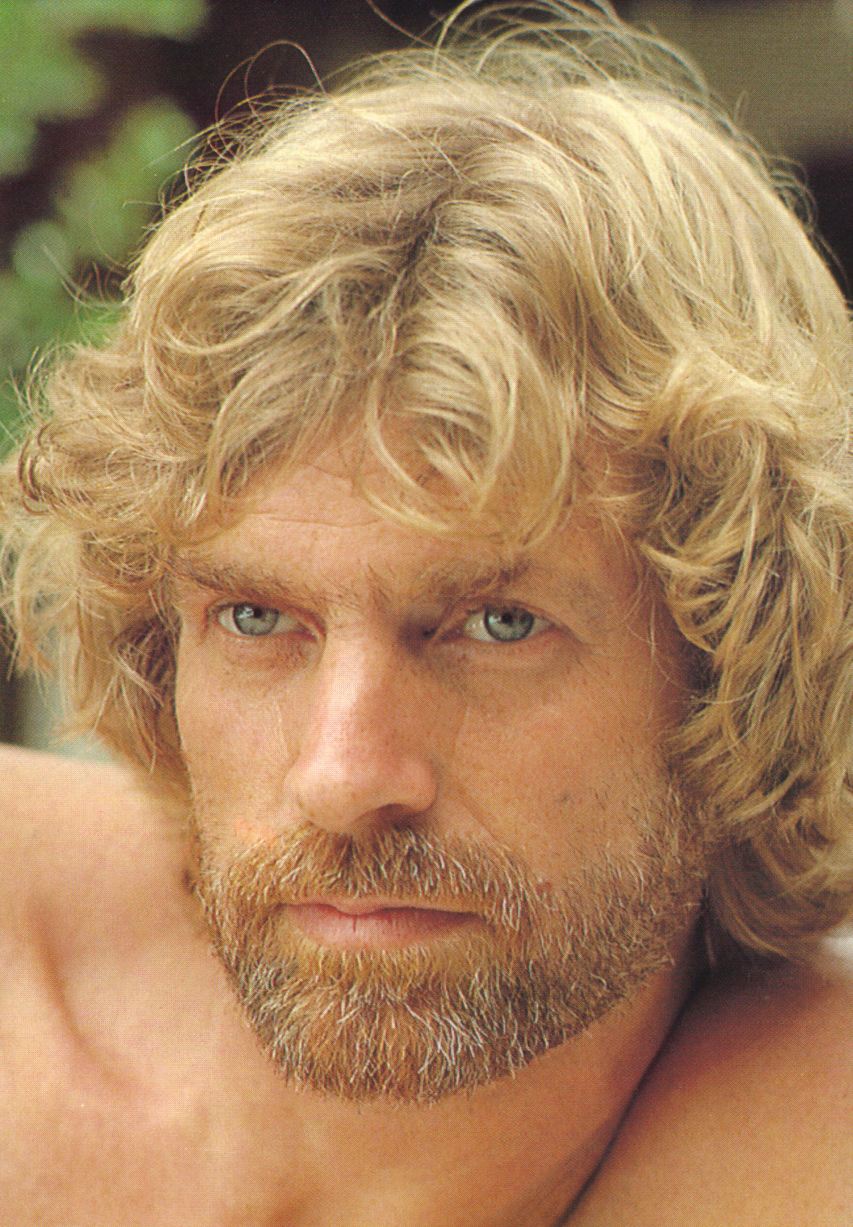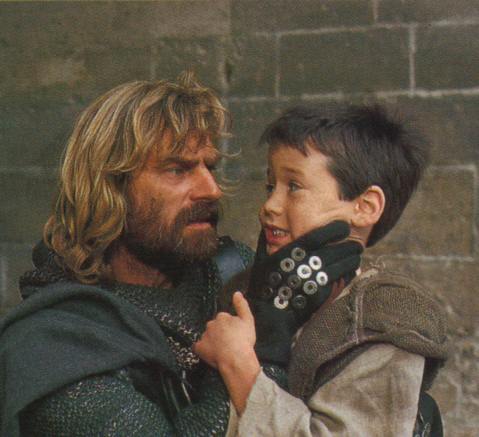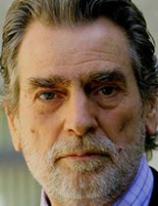 The Crossbow parts with Pierre Semler are not online yet, so we don't have parts of him.
Pierre Semler / Peter Semler
Born:
April 19, 1943 in Gladbeck, Germany
*********************************************************************
Weevil and Ambrose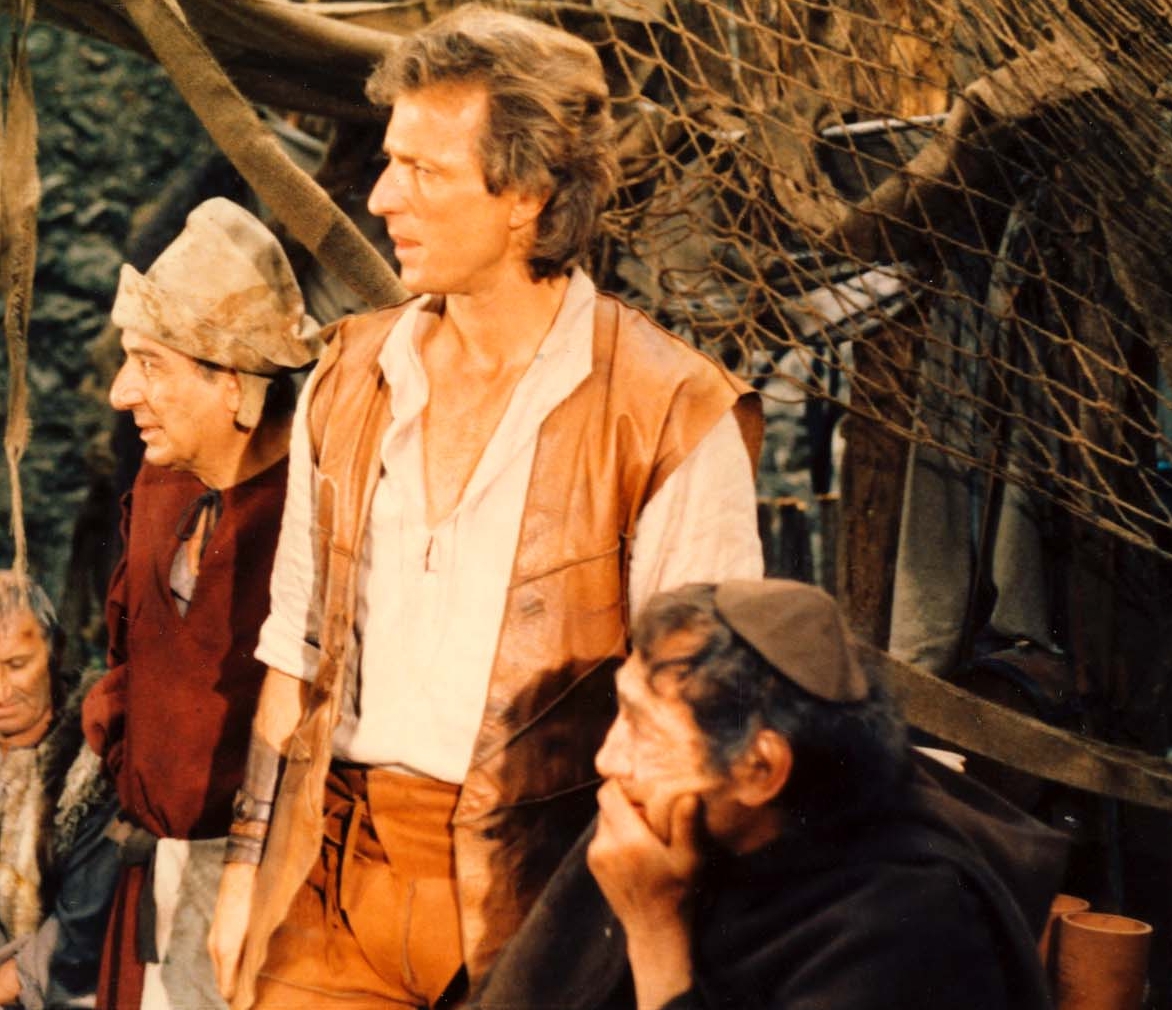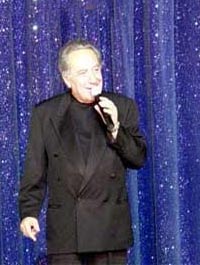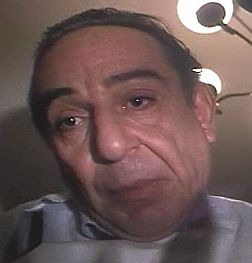 On the picture you see Bertie Cortez
Who has any biographical information about both Crossbow stars?
| | | |
| --- | --- | --- |
| | | |
| little soldier | lotus 1 | albion 2 |
| | | |
| | albion 3 | |
*********************************************************************
Arne Gordon - Brother Gregory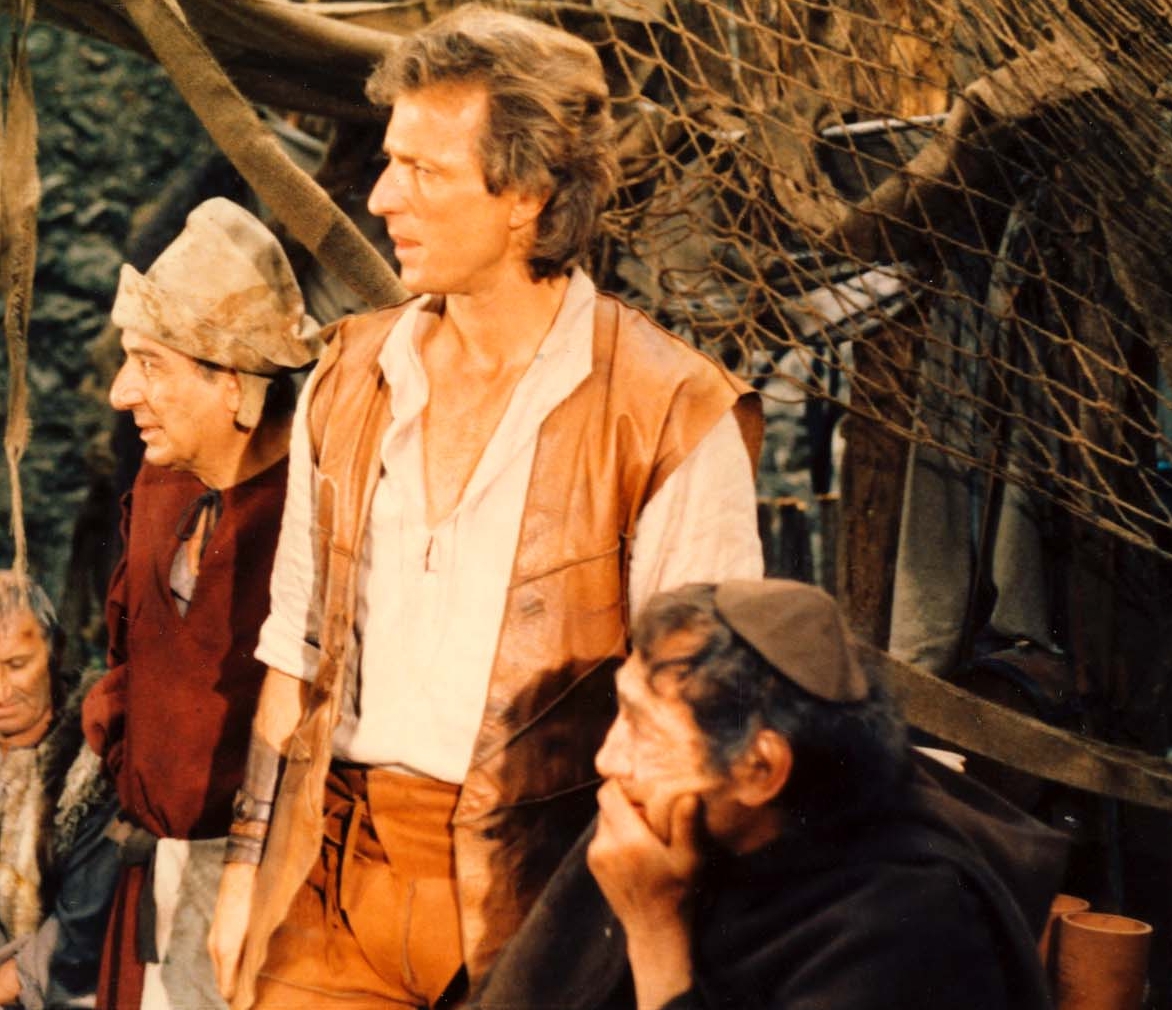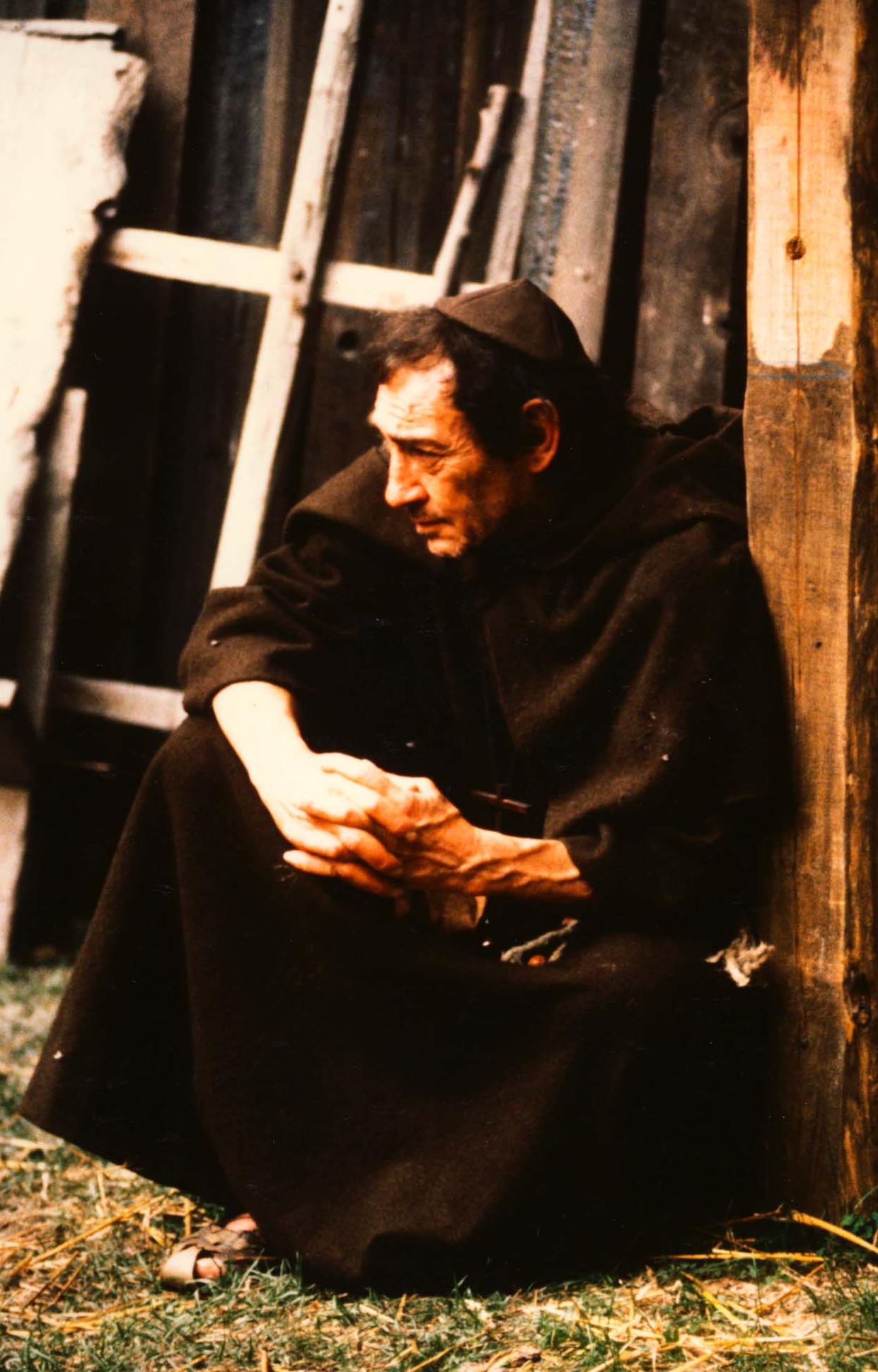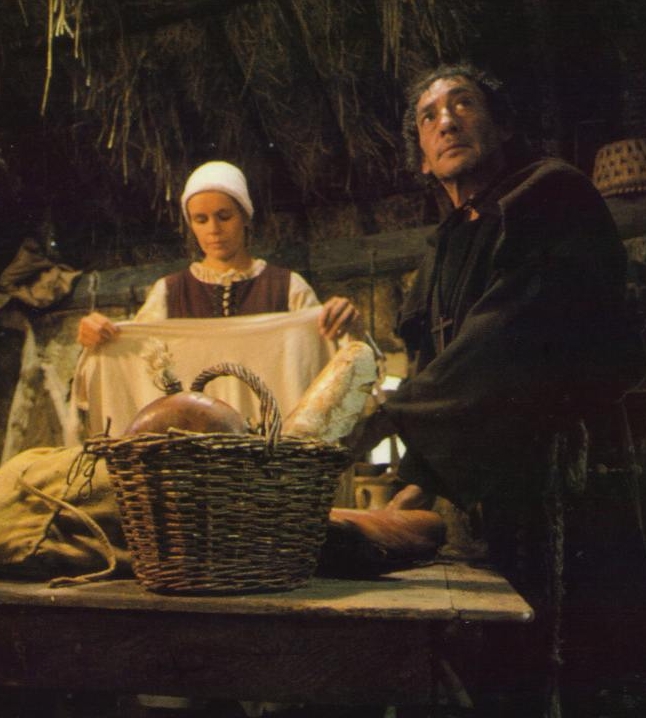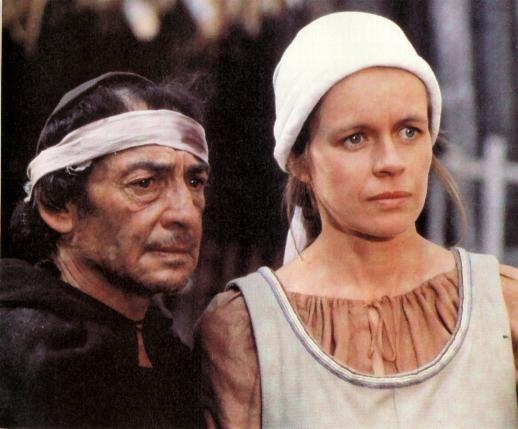 | | | |
| --- | --- | --- |
| | | |
| Crossbow banquet part 1 | banquet 2 | Crossbow albion part 3 |
| | | |
| | albion part 2 | |
Arne gordon
1965 in Dokter Who
*********************************************************************
Timothy JonathanStark - Prince Martin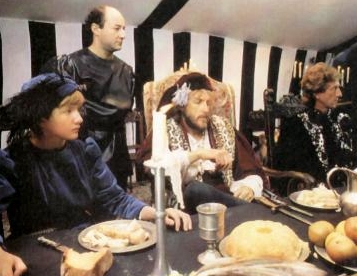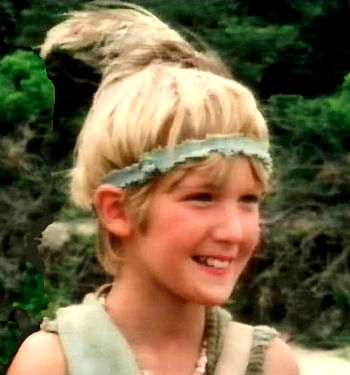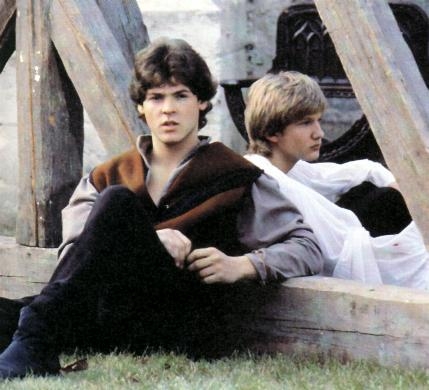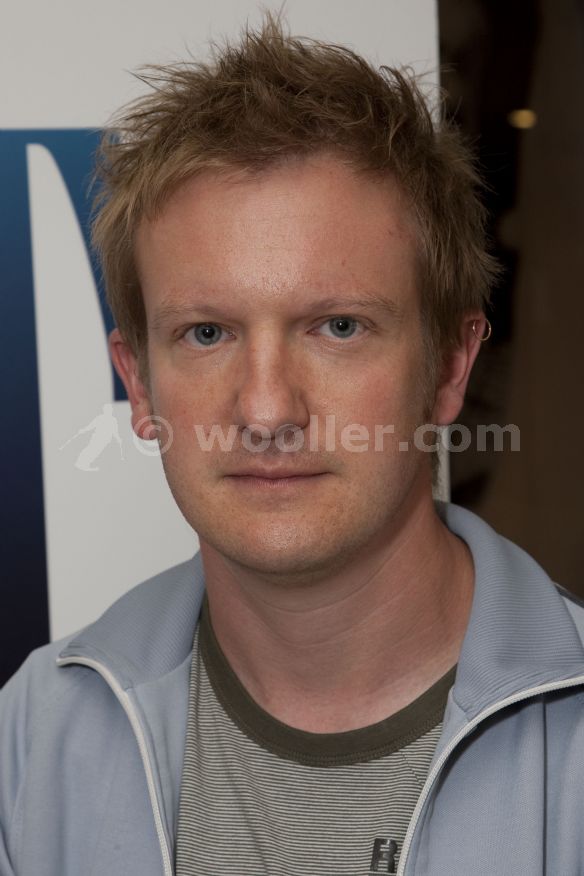 Timothy stark aka Tim Stark is also director now.
| | | |
| --- | --- | --- |
| | | |
| banquet 3 | 4 horsemen 3 | 19 citadel part 1 |
the filmography of Timothy Stark is on this link: http://www.imdb.com/name/nm0823276/filmogenre
Note: We'll try to add more actors to this page soon!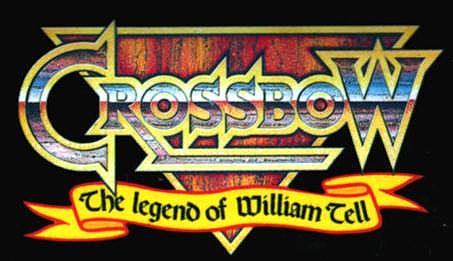 To collection of pictures part 1
To collection of pictures part 3