A collection of pictures of Crossbow-actors who appeared twice or more (part 3)
Harry Carey - Mutino, one of the four horsemen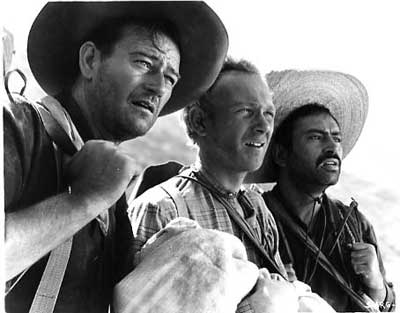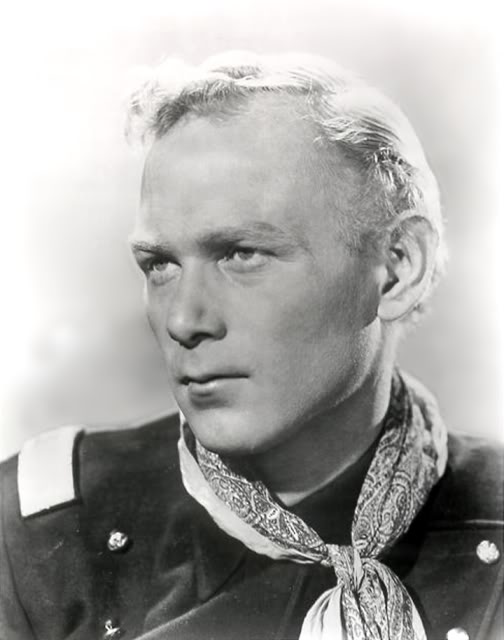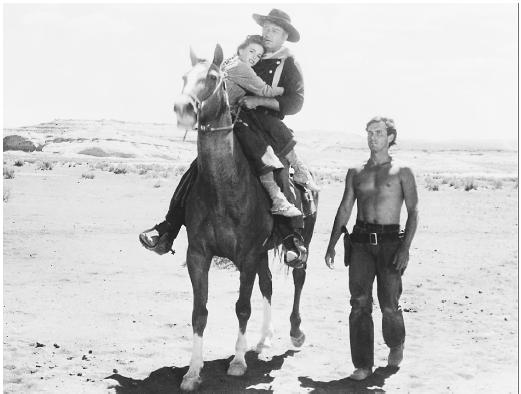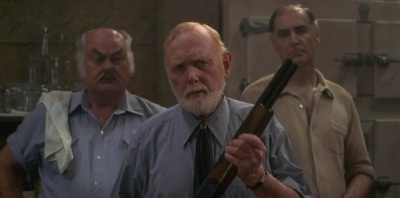 | | | |
| --- | --- | --- |
| | | |
| citadel part 1 | citadel part 2 | citadel 3 |
Harry carey
16 May 1021, Saugus, California, USA
Henry G. Carey
Nickname Dobe
Height 6,1 (1,85)
actor 1946-present
Given nickname "Dobe," short for adobe (the color of Carey's hair as a boy).
on of Harry Carey and Olive Carey.
Appeared with his father Harry Carey in the film Red River (1948).
Inducted into the Hall of Great Western Performers of the National Cowboy and Western Heritage Museum in 2003.
Son-in-law of Paul Fix.
His father, actor Harry Carey started his career in 1909 at the 'American Mutoscope & Biograph' Company.
Has four children with wife, Marilyn Carey (married 1944).
Underwent hip surgery following a fall in September 2009.
Harry Carey, Jr., had been reliable character actor for decades, mostly in Westerns, before he retired. He is the son of the actor Harry Carey and the actress Olive Carey. He as born on his parents' 1000-acre ranch near Saugus, in the northwestern part of Los Angeles County, which is now next door to Santa Clarita, a large town that certainly did not exist in 1947 or for decades longer. Thus, the young Harry Carey, Jr., grew up among cattle and horses at the ranch. Because of a large group of Navajo Indians who worked on his parents' ranch, he learned to speak the Navajo language at the same time that he was learning to speak English.

During World War II, Carey enlisted in the U.S. Navy, and he served in the Pacific Theater first as a Navy medical corpsman. However, he was transferred back to the United States (against his wishes) to serve under his father's good friend, the director John Ford, in making movies for the Navy (training films)and the O.S.S. (propaganda films).

After World War II ended, Carey tried to make a career in singing, but he was not successful at this. Hence, he moved into acting, and after a couple of small acting parts, he was given a chance to work in a motion picture with his father, the John Wayne film Red River (1948). (However, the father and the son did not have any scenes with one another). After the death of Harry Carey, Sr., in 1946, Mr. Ford gave the younger Carey a leading role in the movie that Ford dedicated to the memory of Harry Carey, Sr., in 1948, 3 Godfathers (1948).

As a full-fledged member of the noted John Ford Stock Company, Carey, Jr., appeared in many of Mr. Ford's epic Westerns during the following two decades. Carey also starred in a series-within-a-series on TV, "The Adventures of Spin and Marty" (1955), which was shown as a part of "The Mickey Mouse Club" (1955). Very boyish looks characterized Carey's early years, but he matured into a strong and familiar character actor over the following four decades, and he acted in scores of films and TV programs in his long career. Carey, Jr., is married to Marilyn Fix Carey, the daughter of the actor Paul Fix.
Harry Carey Jr.. was born on May 16, 1921, at the ranch of his parents, actors Olive Carey and Harry Carey. His father gave him the nickname "Dobe" shortly after his birth because the baby's red hair reminded him of the adobe soil at the ranch. Dobe went to school in the Newhall Public Schools, and then went to the Black Foxe Military Institute in Hollywood.

His dream was to become a classical singer like the opera singer/movie star Lawrence Tibbett, and he moved to New York City to study voice. In 1939 Dobe got his first paying job as a performer at the New York World's Fair, as a horse-rider in the show "Railroads on Parade." He become a page at the National Broadcasting Co. in 1941, but with the declaration of war he joined the Navy. In his three years as a sailor he served as a medical corpsman before being transferred to director John Ford's photographic unit, which was part of the Navy but also worked for the Office of Strategic Services (OSS), the predecessor of the CIA. Ford had been the director on many Dobe's father's silent westerns and was close to his parents. Dobe protested against the transfer, but it was made nonetheless.
He married Marilyn Fix, the daughter of the actor Paul Fix, in 1944 while he was on leave from in the Navy. They have remained married for over 60 years, and have four children and three grandchildren (so far).

After being discharged from the Navy at the end of the war, Carey followed his father into acting in 1946 by accepting a role in Rolling Home (1946), and then following it up with a featured role in Raoul Walsh's Pursued (1947). Carey's long association with John Wayne began in Howard Hawks's classic western Red River (1948), and his long-time acting association with Ford began with his role as "The Abilene Kid" in 3 Godfathers (1948), a movie that was dedicated to his father, who had passed away in 1947. Ford had been the director of the original version of this movie in 1919, which had starred Carey's father. John Wayne was Carey's co-star, and the pair acted together in nine more movies.

Carey became a member in good standing of John Ford's stock company of actors. He appeared in the Ford/Wayne films De heldhaftige stormloop (1949), Rio Grande (1950) and The Searchers (1956), and with Ford but without Wayne in Wagon Master (1950) and The Long Gray Line (1955). Carey also appeared in Mister Roberts (1955) (which was begun by Ford but completed by Mervyn LeRoy after a couple of weeks of filming). He worked with Ford and Wayne again in Two Rode Together (1961), and in Cheyenne Autumn (1964) without Wayne. Other movies filmed in which he worked with Wayne, but not Ford, were Island in the Sky (1953), Gun the Man Down (1956), Escort West (1958), Rio Bravo (1959), The Undefeated (1969), Big Jake (1971) and Cahill U.S. Marshal (1973). In total, Harry Carey Jr. appeared in nearly 100 movies and almost 100 television programs.

Carey has also made two film documentaries, John Ford's America (1989) (TV) and Legends of the West (1992), and wrote the book "Company of Heroes: My Life As An Actor In the John Ford Stock Company." Carey appeared with his father, Harry Carey Sr. in just one film, Red River (1948), although the two Careys did not have any scenes together. Dobe was cast in two movies with his mother, Olive Carey: The Searchers (1956) and Two Rode Together (1961).

In 1987 he was awarded a Golden Boot by the Motion Picture & Television Fund Foundation, and in 2003 he won a Silver Spur Award from Reel Cowboys. He has a star on the Hollywood Walk of Fame, awarded for his television activities, located at 6363 Hollywood Blvd.
1994) Release of his book, "Company of Heroes: My Life As An Actor in the John Ford Stock Company".Harry Carey, Jr.
Harry Carey, Jr. (born May 16, 1921) is an American film actor. He appeared in over 90 films. He is mostly remembered for appearing in Western films — notably those by his friend John Ford — and in television programs.
Carey, Jr. was born Henry G. Carey in Saugus, California, the son of acclaimed actor Harry Carey (1878–1947) and actress Olive Fuller Golden (1896–1988). As a boy he was nicknamed "Dobe" (short for "adobe", from the color of his hair), by which he is still known to family, friends, and a large number of fans.
He also made 10 movies with actor John Wayne, starting with Red River and ending with Cahill U.S. Marshal (1973).
Carey was a good friend of and frequent collaborator with famed director John Ford and became a regular in what is commonly called the John Ford Stock Company. He appeared in such notable Ford films as: 3 Godfathers (1948); She Wore a Yellow Ribbon (1949); Wagon Master (1950); Rio Grande (1950); The Long Gray Line (1955); Mister Roberts (1955); The Searchers (1956); Two Rode Together (1961); and Cheyenne Autumn (1964). He would later write a book about the Ford "stock company" called: "Company of Heroes: My Life As An Actor in the John Ford Stock Company".
In the 1950s, he became familiar to youthful television audiences in the starring role of ranch counselor "Bill Burnett" on the hit serials Spin and Marty, seen on Walt Disney's celebrated Mickey Mouse Club between 1955 and 1957.[2] In the 1960s, Harry Jr. moved into more television work, appearing on such shows as Have Gun - Will Travel, The Legend of Jesse James, Wagon Train (based on the film Wagon Master), Gray Ghost, Whispering Smith, Tombstone Territory, The Rounders (in the episode "A Horse on Jim Ed Love"), Bonanza, The Wonderful World of Disney, and Gunsmoke.
A DVD version of the Adventures of Spin & Marty was released in December 2005 as part of the fifth wave of the Walt Disney Treasures series. On the 50th anniversary of the serial's premiere, Carey is interviewed by Leonard Maltin as a DVD bonus feature about his experiences shooting the hit series.
In 1990, he appeared in the hit film Back to the Future Part III, in an American Old West saloon scene set in 1885. In 1993 he cameoed in Tombstone as Marshal Fred White.
Carey appeared in Tales from the Set, a series of video interviews about various people he had worked with during his career. The series debuted at the Epona Festival, a festival devoted to horses, in France, October 11-14th, 2007. Subsequently it has appeared for sale in download links on various fan websites and Amazon.
In 2009, Carey and his partner Clyde Lucas completed Trader Horn: The Journey Back, a remembrance of Carey's father's adventure film of the 1930s. The younger Carey had at age 8 accompanied his father to Africa for the filming of Trader Horn, the first major studio motion picture filmed in Africa.
After 53 years as an actor, Carey attempted his first writing and producing project with a feature called Comanche Stallion, a western fantasy film that John Ford had considered making in the early 1960s, based on the 1958 book by Tom Millstead. Participating actors reportedly included James Arness, Rance Howard, and Robert Carradine.[3][4]
*********************************************************************
Guy Madison - Gerrish, one of the four horsemen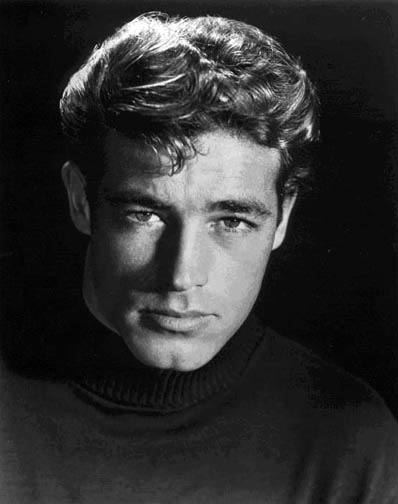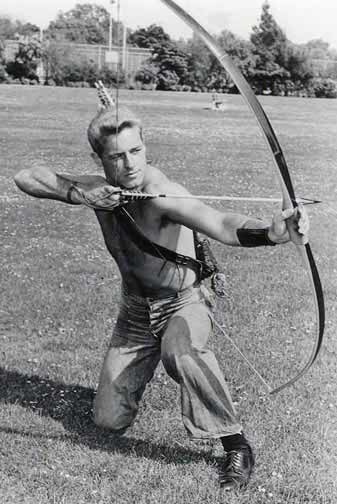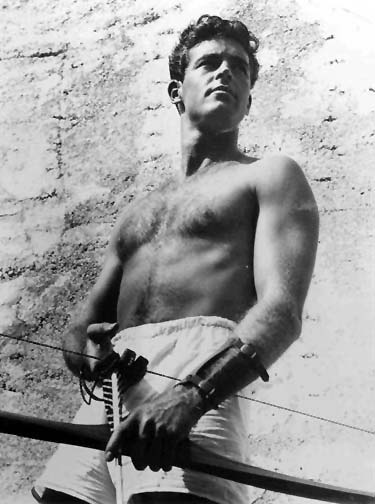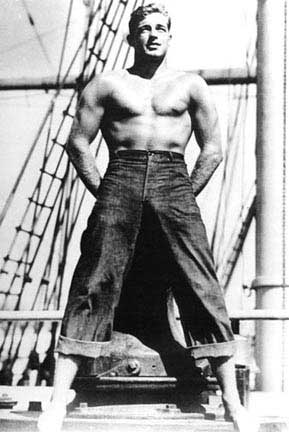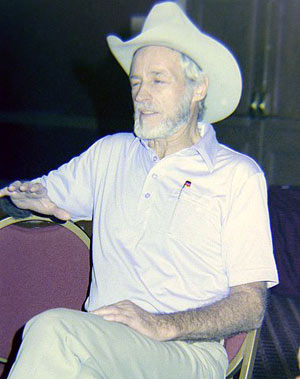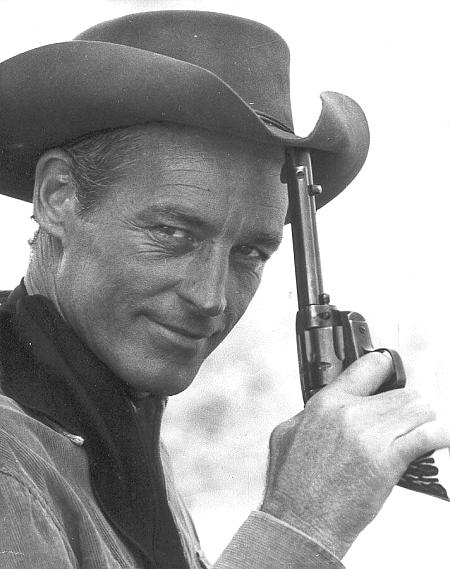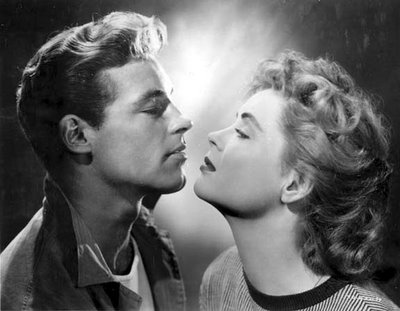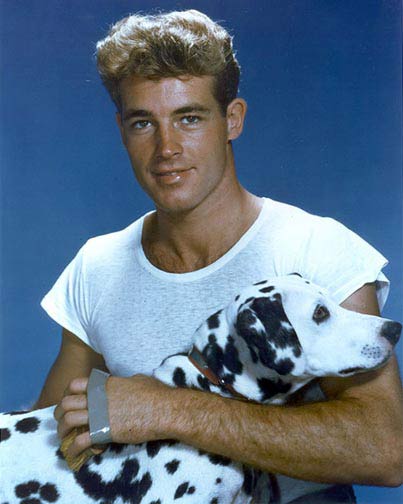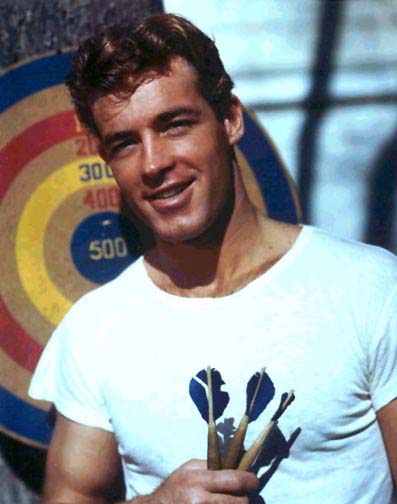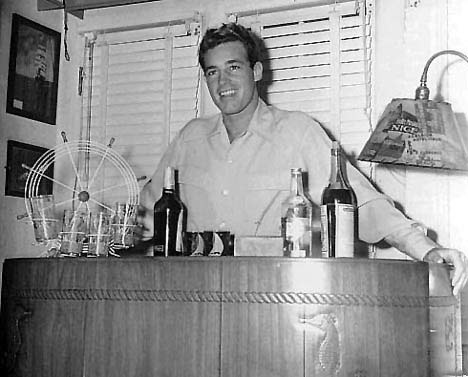 | | | |
| --- | --- | --- |
| | | |
| commercial | tribute | Noir Classics 1 |
| | | |
| | horsemen part 1 | citadel part 2 |
Guy Madison
Guy Madison (January 19, 1922 – February 6, 1996) was an American film and television actor.
19 january 1922, Pumpkin Center, California, USA (Emphysema)
Date of death: 6 February 1996, Palm Springs, California, USA (emphysema) Heigth: 6' (1.83 m), years active: 1944-1988, father of 4 children.
uy Madison appeared in 85 films, on radio, and television, finding his niche in the 1940s and starring as James Butler Hickock in the television series "Adventures of Wild Bill Hickok" (1951). A radio version of the show aired on the Mutual network from 1951-1956.
Handsome American leading man Guy Madison stumbled into a film career and became a television star and hero to the Baby Boom generation. As a young man he worked as a telephone lineman, but entered the Coast Guard at the beginning of the Second World War. While on liberty one weekend in Hollywood, he attended a Lux Radio Theatre broadcast and was spotted in the audience by an assistant to Henry Willson, an executive for David O. Selznick. Selznick wanted an unknown sailor to play a small but prominent part in Since You Went Away (1944), and promptly signed Robert Moseley to a contract. Selznick and Willson concocted the screen name Guy Madison (the "guy" girls would like to meet, and Madison from a passing Dolly Madison cake wagon). Madison filmed his one scene on a weekend pass and returned to duty. The film's release brought thousands of fan letters for Madison's lonely, strikingly handsome young sailor, and at war's end he returned to find himself a star-in-the-making. Despite an initial amateurishness to his acting, Madison grew as a performer, studying and working in theatre. He played leads in a series of programmers before being cast as legendary lawman Wild Bill Hickok in the TV series "Adventures of Wild Bill Hickok" (1951). He played Hickok on TV and radio for much of the 1950s, and many of the TV episodes were strung together and released as feature films. Madison managed to squeeze in some more adult-oriented roles during his off-time from the series, but much of this work was also in westerns. After the Hickok series ended Madison found work scarce in the U.S. and traveled to Europe, where he became a popular star of Italian westerns and German adventure films. In the 1970s he returned to the U.S., but appeared mainly in cameo roles. Physical ailments limited his work in later years, and he died from emphysema in 1996. His first wife was actress Gail Russell. His best friend was actor Rory Calhoun who was later named 'godfather' to Madison's eldest daughter Bridget. Grandson (Spc.) Spencer T. Karol (daughter Bridget's son) was killed serving his country in Iraq October, 2003.
He was awarded 2 Star on the Hollywood Walk of Fame for Radio at 6933 Hollywood Boulevard and for Television at 6333 Hollywood Boulevard in Hollywood, California. Was to play the role of Thad in The Proud Ones (1956) but dropped out to act in Hilda Crane (1956).
Career:

In 1944, while visiting Hollywood on leave from the US Coast Guard, Madison's boyish good looks and physique caught the eye of Henry Willson, the head of talent at David O. Selznick's newly formed Vanguard Pictures. Willson was widely known for his stable of good-looking, marginally talented actors with unusual names he bestowed upon them, and he immediately cast the rechristened Madison in a bit part in Selznick's Since You Went Away. Following the film's release in 1944, the studio received thousands of letters from fans wanting to know more about him.
Madison was signed by RKO Pictures in 1946 and began appearing in romantic comedies and dramas, but his wooden acting style hurt his chances of advancing in films. In 1951, television came to the rescue of his faltering career when he was cast in The Adventures of Wild Bill Hickok, which ran for six years. Following his television series, he appeared in several more films before leaving for Europe, where he found greater success in spaghetti westerns.
Personal life and death
Madison was married to actresses Gail Russell (1949–1954) and Sheila Connolly (1954–1964). Both marriages ended in divorce. He had three daughters, Bridget Catherine (born April 26, 1955), Erin Patricia (born July 21, 1956), and Dolly Ann (born September 10, 1957).
Madison died from emphysema at the age of 74 and was buried at Forest Lawn Cemetery in Cathedral City, California. For his contribution to the television industry, Guy Madison has a star on the Hollywood Walk of Fame at 6331 Hollywood Boulevard. http://www.guymadison.com/
*********************************************************************
Robert Forster - Aymong, one of the four horsemen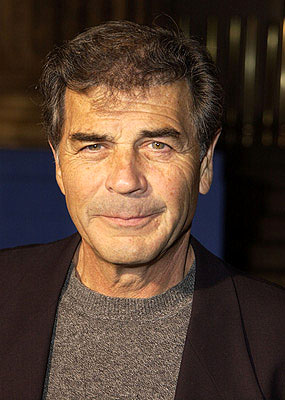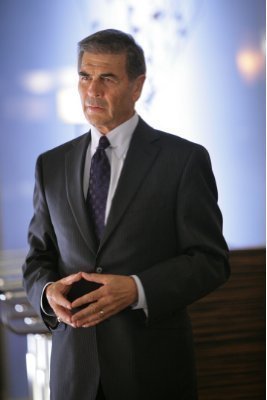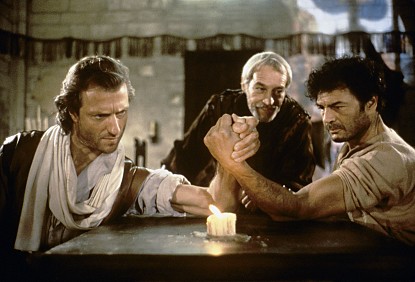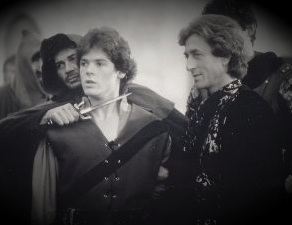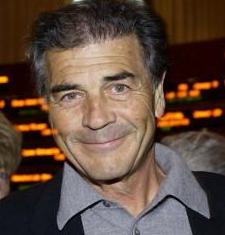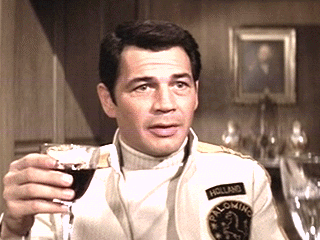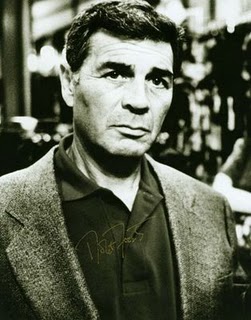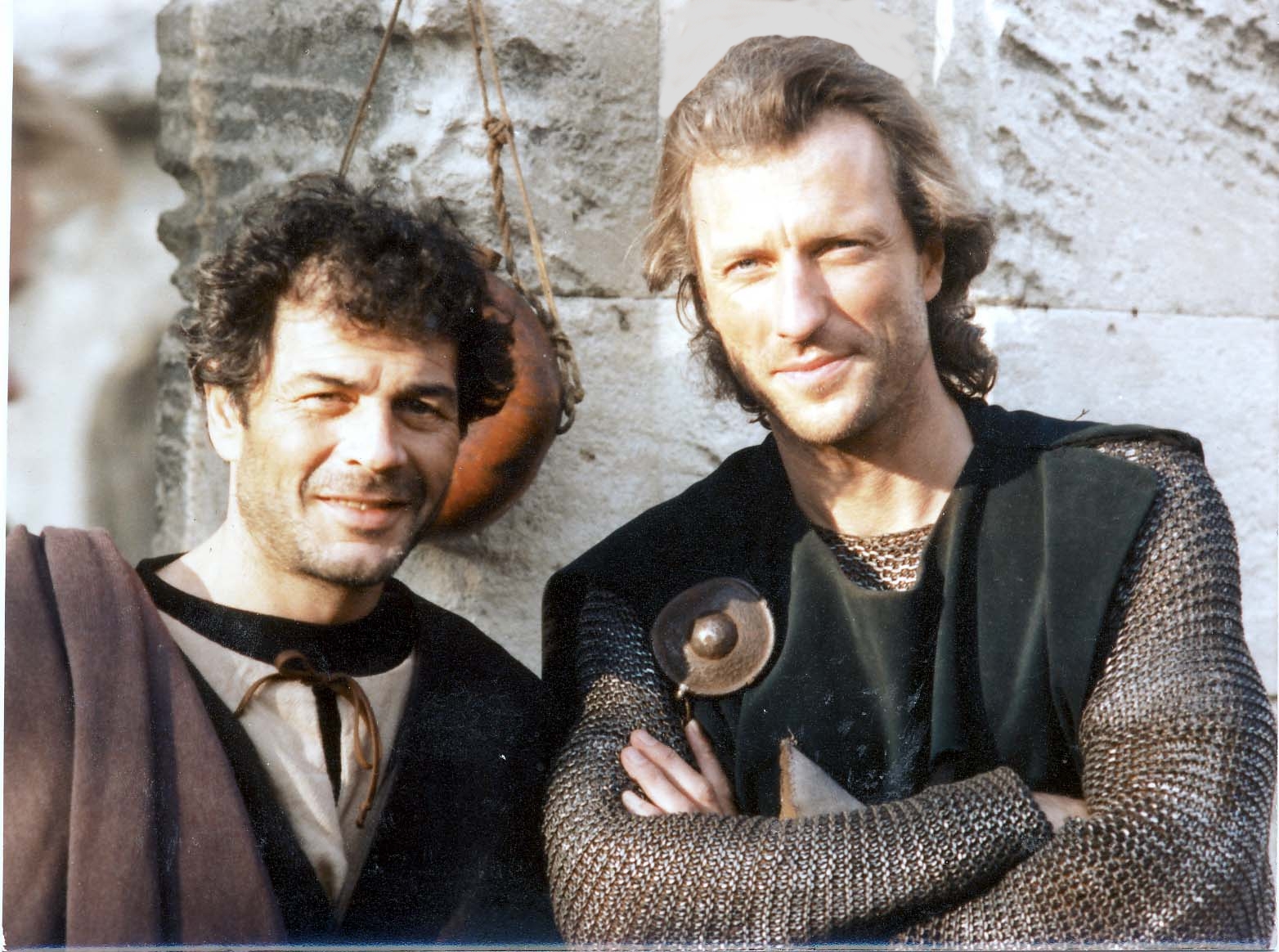 Hollywood TV

Hollywood TV

citadel part 3
13 July 1941, Rochester, New York, USA
5' 9½" (1.77 m)
Robert Forster was born in Rochester, New York in 1941 and first become interested in acting while attending Rochester's Madison High School where he performed as a song-and-dance man in musical revues. After graduating in 1959, Forster attended Heidelberg College, Alfred University, and the University of Rochester on football scholarships and continued to perform in student theatrical revues.

After earning a bachelor's degree in Psychology from Rochester in 1963, Forster took an apprenticeship at an East Rochester theater where he performed in such plays as "West Side Story." Forster moved to New York City in 1965, where his first big break came when he landed the lead in the two-character play "Mrs. Dally Has a Lover" opposite Arlene Francis. But after the play ran its course, work was hard to find in the theater. Forster returned to Rochester where he worked as a substitute teacher and construction worker until an agent from 20th Century Fox Pictures offered him a five-picture deal. His movie debut was a small part in the 1967 drama Reflections in a Golden Eye, which starred Elizabeth Taylor and Marlon Brando. Forster went on to appear in small and minor roles and acting alongside some top Hollywood actors in films like The Stalking Moon (1968) and Medium Cool (1969), and a large part in Justine (1969). Although he continued to act in feature films, he took the part of a hardboiled detective in the short-lived 1972 TV series "Banyon."

Forster also appeared in notable parts in The Black Hole (1979), Avalanche (1978), and as the lead in the cult horror flick Alligator (1980), and played the part of a factory worker-turned-vigilante in the 1982 thriller Vigilante. Forster also was offered the lead as a taxi driver in Walking the Edge (1983) by director Norbert Meisel. A series of action flicks followed, the most notable being Delta Force (1986) which starred Chuck Norris. By the late 1980s Forster's acting career had begun to slide, with work becoming less and less, and if there was any, he would be cast in small parts playing villains. Forster then began to work as a motive speaker and an acting coach in Hollywood film schools.

But then in the mid-1990s, Forster's career was resurrected by writer-director Quentin Tarantino, a long-time fan of Forster's early work, who offered him an audition for a part in his latest movie. After a seven-hour audition, Tarantino cast Forster in the role of the tough but sympathetic bail bondsman Max Cherry in Jackie Brown (1997), which netted him an Academy Award nomination and some nationwide recognition. His success landed him more high-profile starring roles in films such as All the Rage (1998), Gus Van Sant's remake of Psycho (1998), and Supernova (2000). Forster continues to act in many big budget Hollywood productions playing many charming characters who often steal the scene
Father of three daughters, with June Forster, Elizabeth (born 1967) Kate Forster (born 1969) and Maeghen (born 1972).
Attended University of Rochester in Rochester, NY. Majored in psychology.
nce worked as a door-to-door vacuum cleaner salesman.
Forster made a test for a part in the film True Romance (1993), directed by Tony Scott, but Christopher Walken eventually got the role.
Appeared with former NFL star/actor Fred Williamson in 4 films: _Night Vision (1997/I)_, Original Gangstas (1996), South Beach (1993), and Vigilante (1983).
In the books-on-tape world, Forster provides the voice for Midnight Louie, a crime-fighting tomcat in Las Vegas. The author of the Midnight Louie book series is Carole Nelson Douglas
The role of Jake Nyman in 'American Perfekt' (1997) was written specifically for him by British director and close friend, Paul Chart. The film was officially selected for the 50th Anniversary Cannes Film Festival.
Has a son, Robert Junior (born 1965), with an ex-girlfriend named Marlene.
Was considered for the role of Martini in One Flew Over the Cuckoo's Nest (1975).
Personal Quotes: [talking about his character in Jackie Brown]: "This is the great noir hero. If Humphrey Bogart or Robert Mitchum were around today, they'd be playing that role."
[talking about luck in the movie business]: "I'm not sure how a guy wins or loses in this business, but somebody's got to come along and make you lucky.You can't do it yourself."
[talking about the rules to succeed in Hollywood]: "Step No. 1 is you've got to have a good attitude, Step No. 2 is accept all things, deliver excellence to whatever is offered, give it your best shot. And rule No. 3 is never quit. It's not over till it's over."
[talking about Quentin Tarantino and his relashionship with the cast]:"This guy is very smart, and he's great to his actors. He wants them to be great. He keeps the stuff fresh. When he gave me the script he knew I hadn't had a big part like this in twenty-five years and he said, "Here, read this, and don't put any pressure on yourself. Just prepare the way you normally prepare." And I said, "Oh, what a liberating thing." This guy is totally secure. He doesn't seem to be worried about anything. He's as good a guy as I have ever worked with. He screened movies once a week for his crew. One of them was American Perfekt (1997), a recent indie film I did.The last week of production he threatened to screen it for the crew and I said to him, "Listen, there's a tiny bit of 'adult content' in this, so I don't want to hear any catcalls. I don't know if it this is the right thing to screen." He got on the walkie-talkie and said "Hey, anybody who wants to see Forster naked come on in!"
[talking about his comeback and the comparison with John Travolta's career turn in Pulp Fiction]:"If I get ten percent of John Travolta's bounce, I will be thrilled."
[when asked about the reason why Tarantino likes to revive the careers of actors who the show business have written off]: "He grew fond of people. He told me that he loved Pam Grier when he was a kid and I guess he saw Alligator (1980) and The Banker (1989) all those pictures that I worked on during those years and apparently he said, 'I like this guy and one of these days I'm going to use him.'"
"I wouldn't know, but I just know this: If I can ever find a character where I get laughs, I hope that is the thing that endures. There's nothing better than getting a laugh." (on what roles he's played that will endure best through the passage of time)
Robert Forster (born July 13, 1941) is an American actor, best known for his roles as John Cassellis in Haskell Wexler's Medium Cool, and as Max Cherry in Quentin Tarantino's Jackie Brown, the latter of which gaining him an Academy Award nomination for Best Supporting Actor.
Early life:

Forster was born Robert Wallace Foster, Jr. in Rochester, New York, the son of Grace Dorothy (née Montanarella) and Robert Wallace Foster, Sr., who worked as an elephant trainer for the Ringling Bros. and Barnum & Bailey Circus and later as an executive for a baking supply company. His mother was Italian American and his father was of English and Irish ancestry.[3] The two divorced in 1949. As a tribute to his father, Forster was allowed to hang one of his father's Barnum & Bailey Circus posters in the office of his character "Max Cherry" in the Quentin Tarantino film Jackie Brown.
Forster completed his Bachelor of Arts degree in history at the University of Rochester, where he starred in student dramatic performances such as Bye Bye Birdie and, after initially intending to go on to study law, instead decided to forego his future legal career in favor of pursuing drama. He graduated with a B.A. in history in 1964.
Career:

After smaller roles, such as Private Williams in Reflections in a Golden Eye, he starred in the critically acclaimed 1969 film Medium Cool. After starring roles in the TV shows Banyon (1972) and Nakia (1974), he played mostly supporting roles in action and horror films including Disney's The Black Hole (1979). Forster had lead roles in cult B-movies in the 1980s like Alligator (1980), Vigilante (1983), The Delta Force (1986), and The Banker (1989). He was nominated for an Academy Award for Best Supporting Actor in 1997 for Jackie Brown, which he credits with reviving his career. A busy actor, he has since gone on to appear in Like Mike; Mulholland Drive; Me, Myself, & Irene; Lucky Number Slevin and Firewall, to name a few. He recently appeared in the made for television movie The Hunt for the BTK Killer, as the detective intent on capturing serial killer Dennis Rader. Forster also played the father of Van on the short-lived Fox series Fastlane.
Forster recorded a public service announcement for Deejay Ra's 'Hip-Hop Literacy' campaign, encouraging reading of books by Elmore Leonard (he starred in the movie adaption of Leonard's book Rum Punch, Jackie Brown, for which he was nominated for an Academy Award for Best Supporting Actor). Forster is also a motivational speaker.
He appears in the hit NBC show Heroes as Arthur Petrelli, the father of Nathan and Peter Petrelli.
Twice divorced, Forster is a father of four children. His oldest child, Kate Forster (born 1969), has worked as an actress, also appearing in Mulholland Drive.
*********************************************************************
Gia Sereni - servant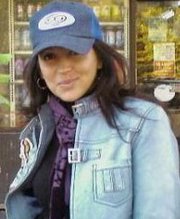 | | | |
| --- | --- | --- |
| | | |
| | handmaiden 23 | handmaiden part 2 |
| | | |
| handmaiden 23 part 3 | the citadel part 2 | |
*********************************************************************
Dominique Hulin - Dantes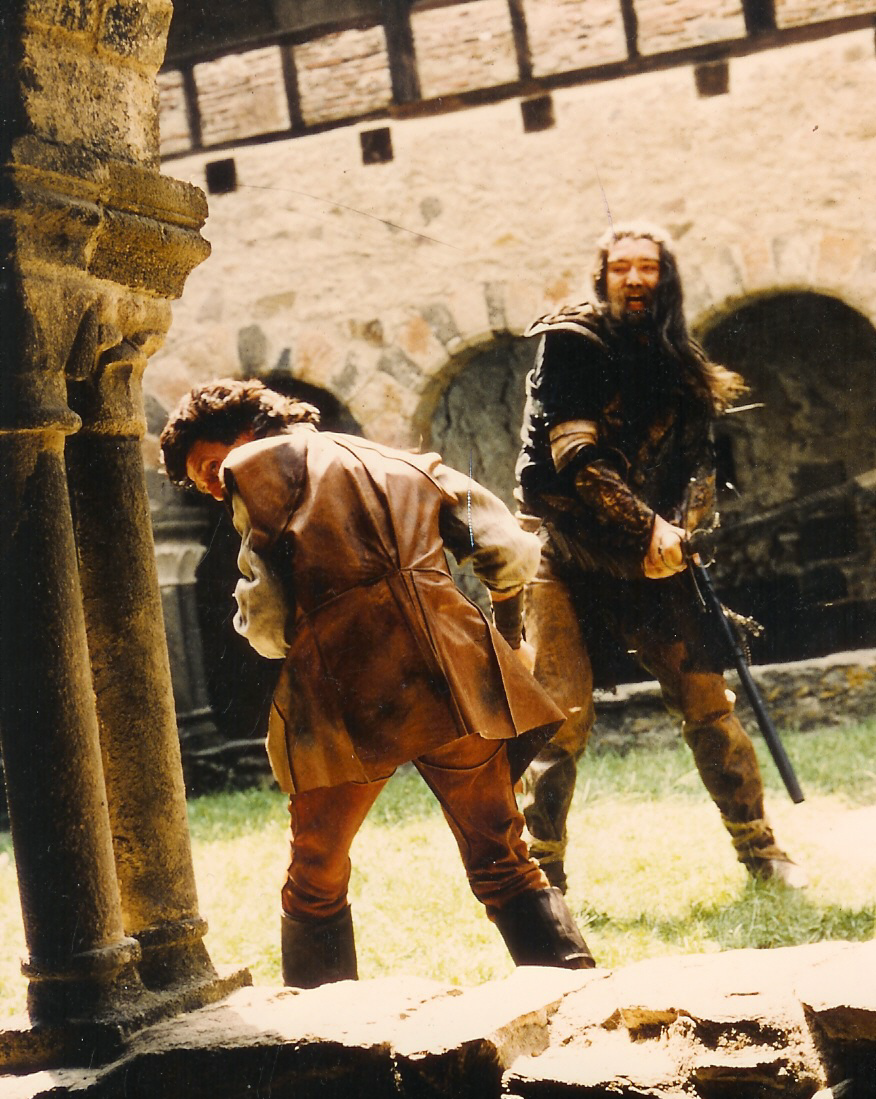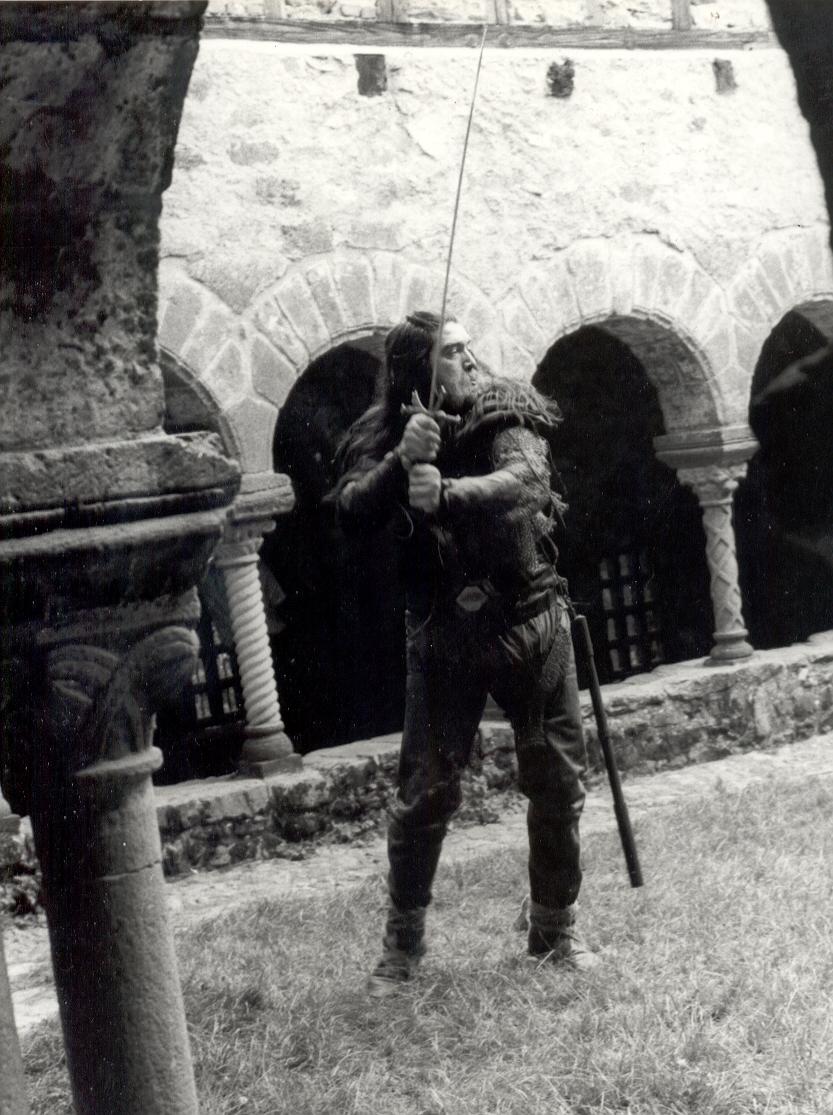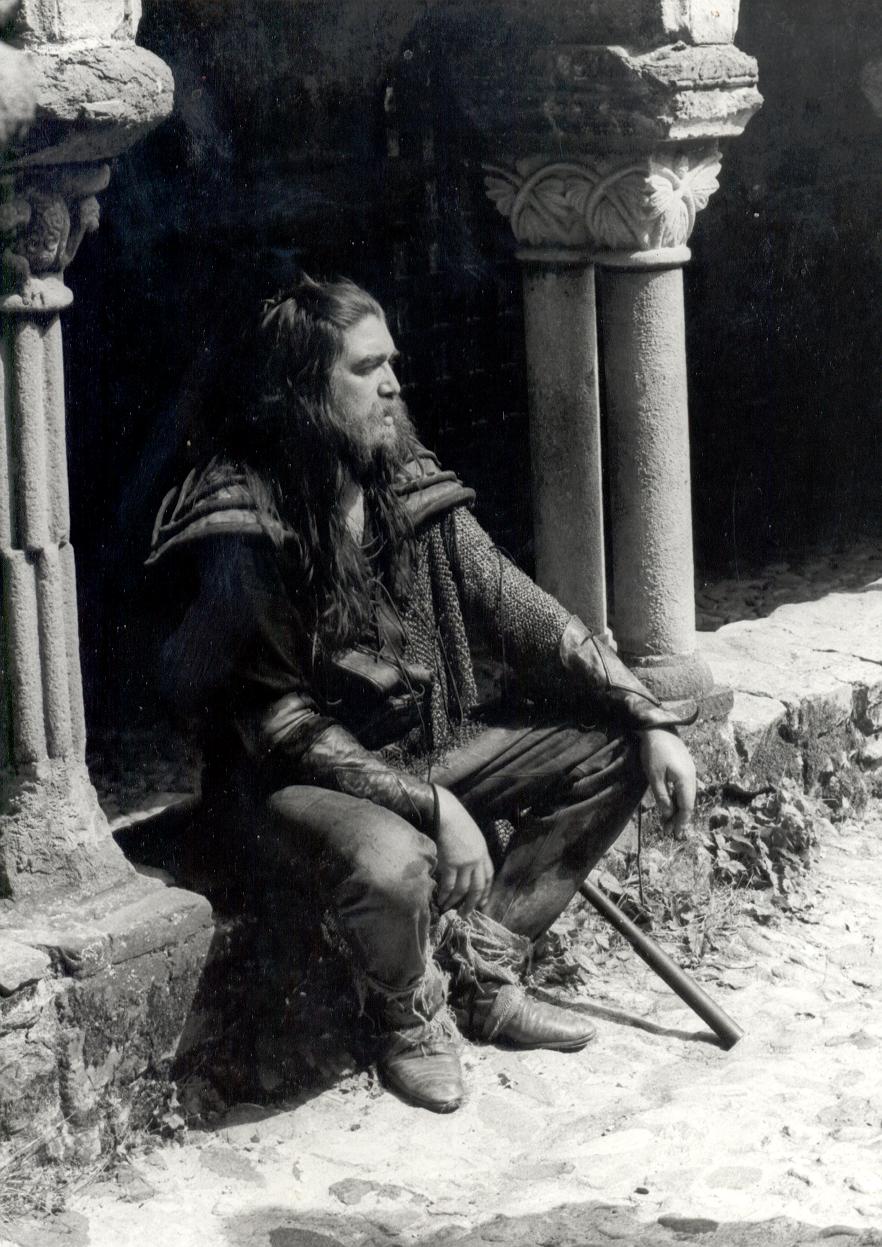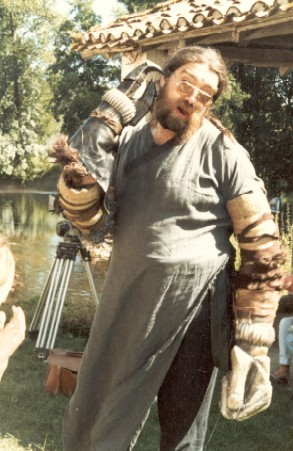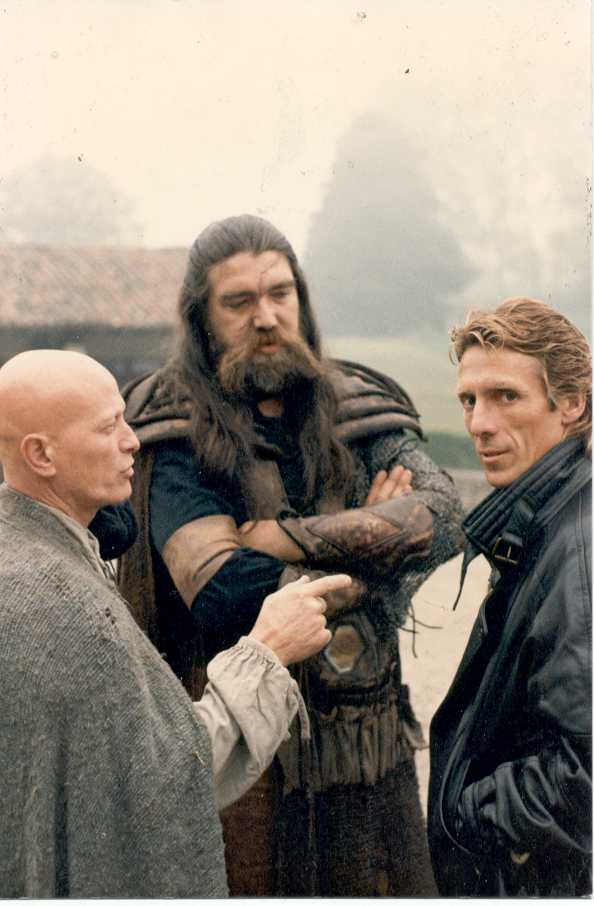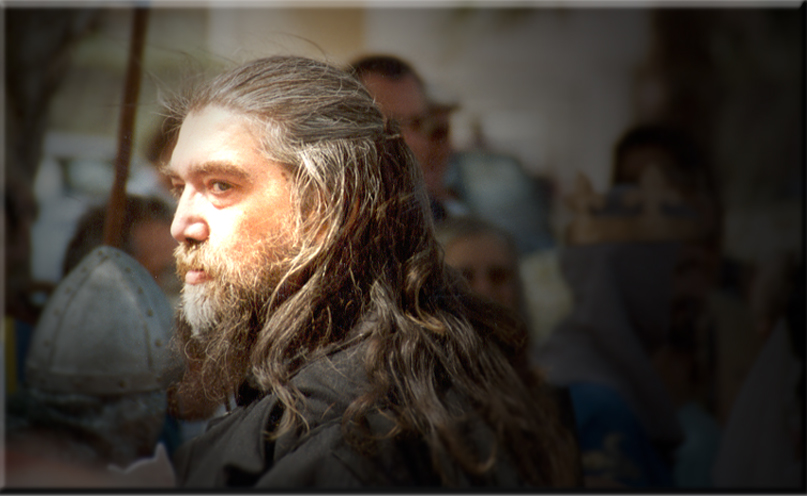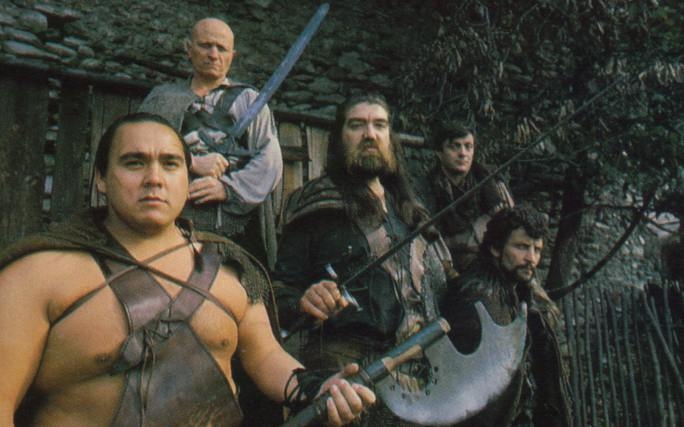 | | | |
| --- | --- | --- |
| | | |
| albion | sanctuary 3 | albion 3 |
| | | |
| albion 4 | santuary 1 | sanctuary 3 |
| | | |
*********************************************************************
Valerie Steffen - Princess Irena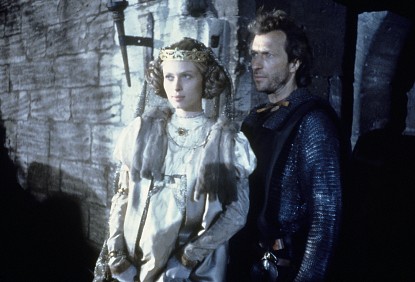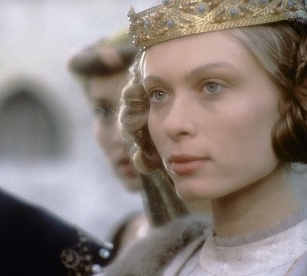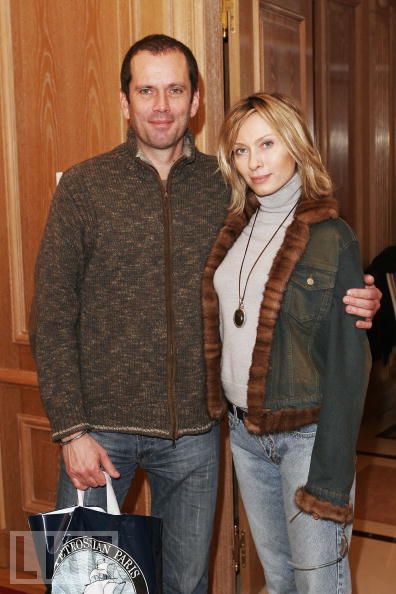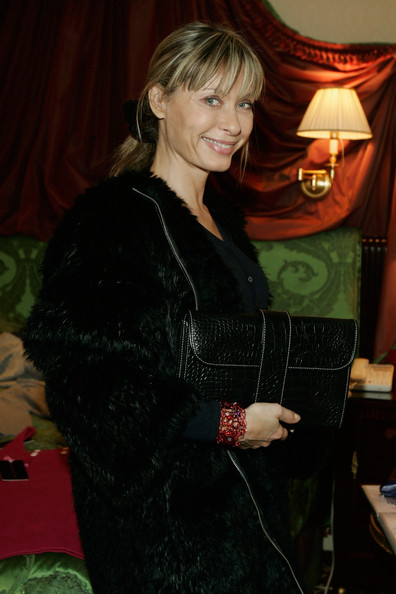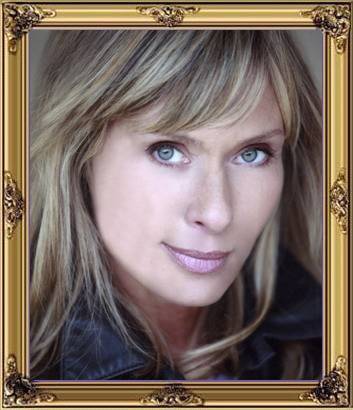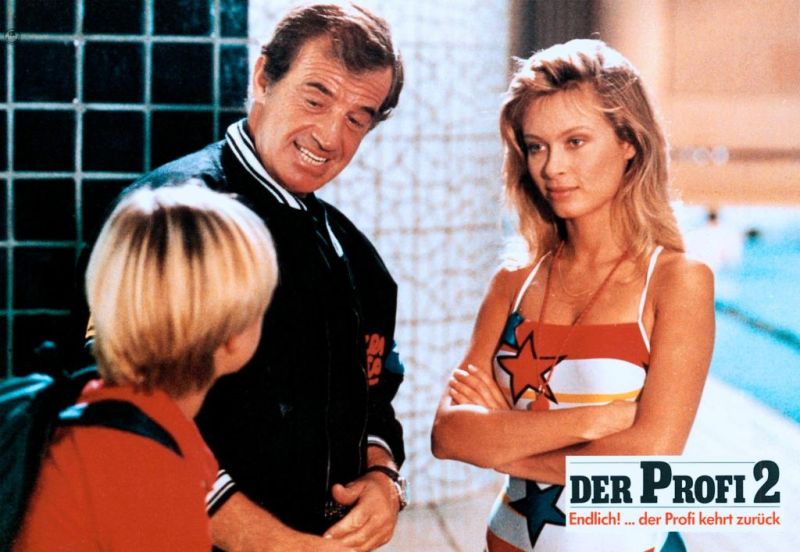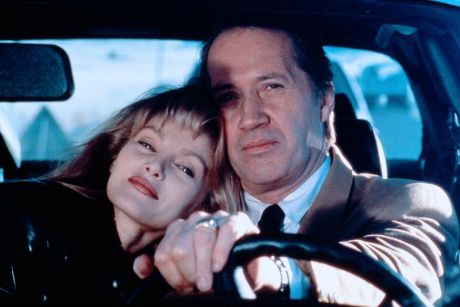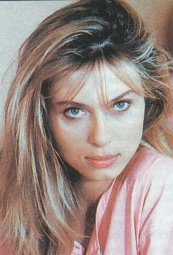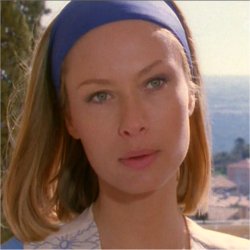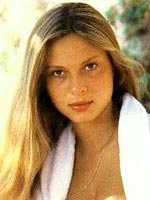 4 horsemen 3

song

handmaiden 1

princess part 1

commercial
V

alerie

S

teffen
Contribute to IMDb. Add a bio, trivia, and more.
Update information for Valérie Steffen »
Born:
December 31, 1963 in Paris, France
*********************************************************************
Volker Marek - Morgan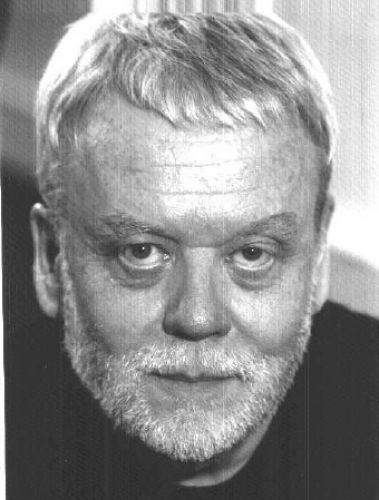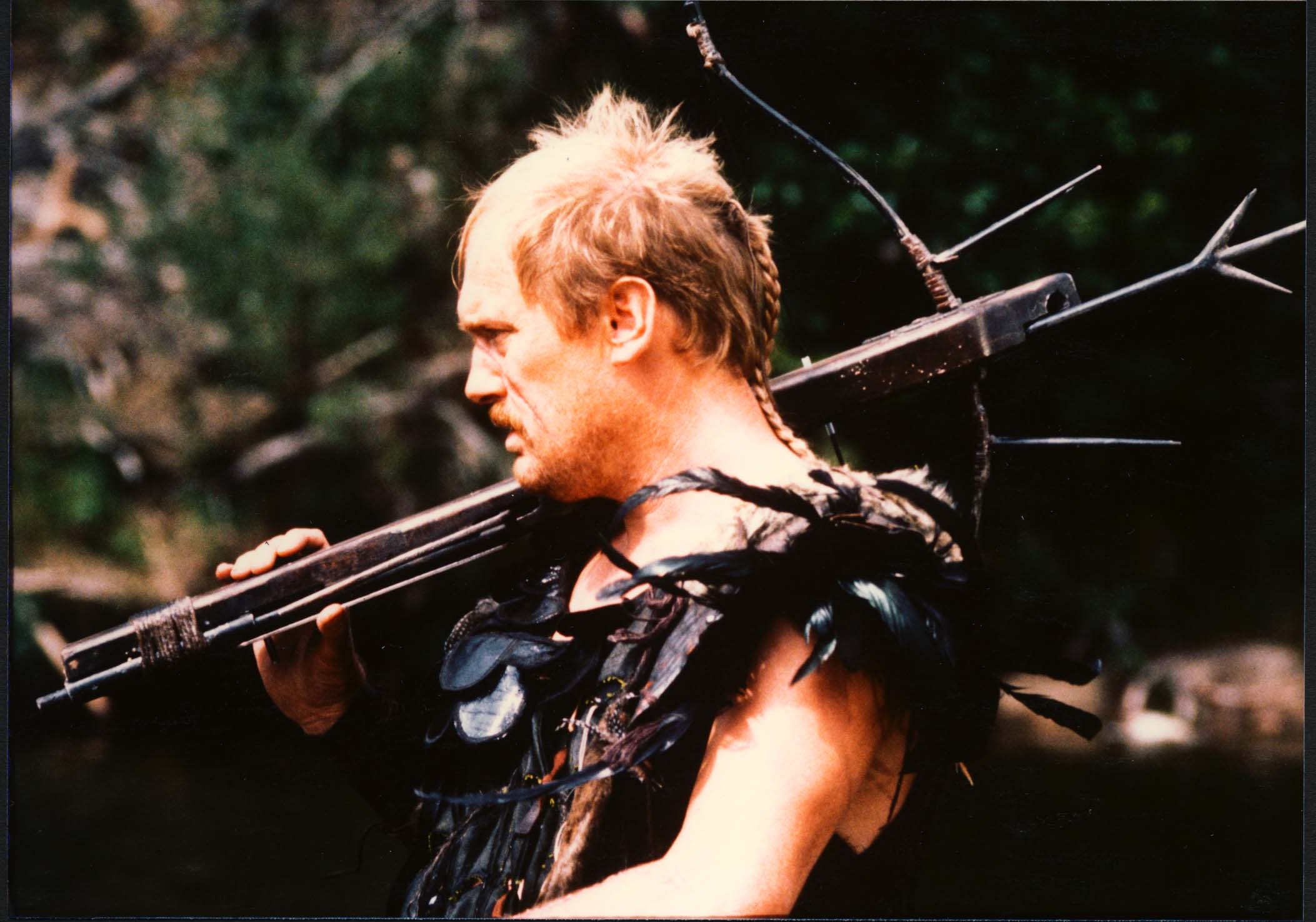 | | | |
| --- | --- | --- |
| | | |
| reunion 5 part 1 | reunion part 2 | reunion part 4 |
| | | |
| stallion part 1 | stallion part 2 | reunion part 3 |
| | | |
| | reunion part 4 | |
*********************************************************************
Pelka Valentine - Roland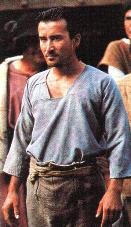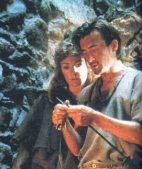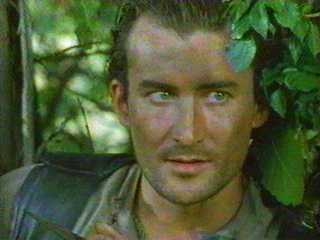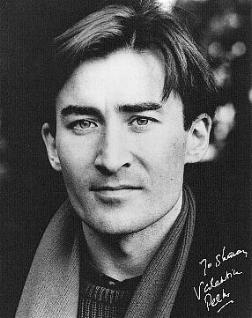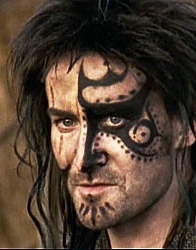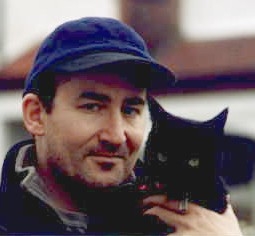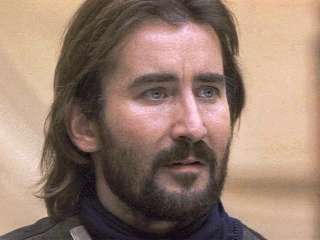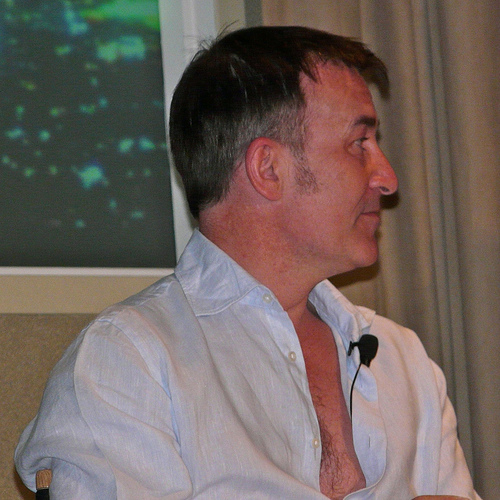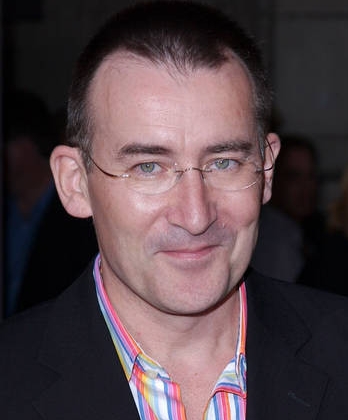 | | | |
| --- | --- | --- |
| | | |
| imposter 3 | imposter 2 | the bet 3 |
Brother of Kazia Pelka
Born: February 23 1957 in Dewsbury Yorkshire England UK
Pelka was born in Dewsbury, Yorkshire to an actress mother and a civil engineer father.[1] His mother is Irish, and his father is Polish. His sister is Kazia Pelka an actress who starred in Brookside, amongst other T.V. shows. He attended St. Michael's College, Leeds. Valentine is married. His wife works as an attorney and lives in the London area. The couple has one son.
Valentine is well known for his guest appearance on Highlander: The Series as the evil Immortal Kronos, an enemy of Duncan MacLeod and former acolyte of Methos in the episodes "Comes a Horseman", "Revelations 6:8", "Archangel", and "Not To Be".
He has starred in some TV series, including the 1986 TV series Crossbow (UK, William Tell) as Roland. He also guest starred in the 1990 TV series Zorro in the episode "All that Glitters" which preceded his starring role as the military governor in the 2000 syndicated TV series Queen of Swords. Other TV roles include Family Affairs in 1999 as Simon Thornton, and in 2000 series Life Force as Richard Webster.
Valentine has starred in films; his best-known feature film is Roman Polanski's 2001 movie 'The Pianist', and his most recent role is in the 2005 movie 8mm 2. Valentine has made guest appearances on many TV shows; some of those appearances range from Robin of Sherwood, Boon, Campion, Hustle, Egypt, Highlander: The Series, Cadfael, and A Touch of Frost. He was in First Knight.
His sister became a leading player in the soap opera Family Affairs which he had previously appeared in.
*********************************************************************
Melinda Mullins - Blade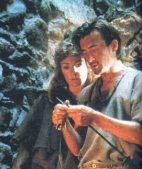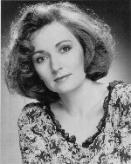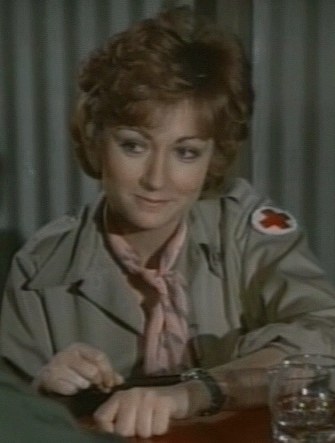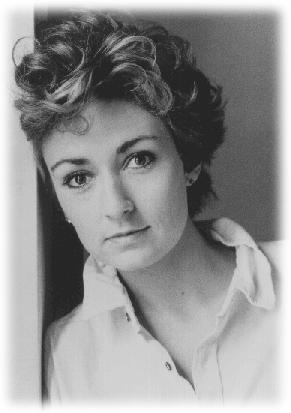 | | | |
| --- | --- | --- |
| | | |
| the pass 2 | the imposter 2 11 | the bet 3 |
Melinda Mullins' Broadway career includes performances in SHERLOCK'S LAST CASE, SERIOUS MONEY and MASTERGATE. Off-Broadway, Ms. Mullins starred with Raul Julia in NYSF's presentation of MACBETH, and also appeared in OWNERS/TRAPS at the NY Theatre Workshop. Her film credits include PRISONER OF INERTIA, WHAT ABOUT BOB, DENNIS THE MENACE and RESCUING DESIRE, and her television roles encompass popular shows like M*A*S*H*, LAW AND ORDER and ANOTHER WORLD. A former student of the Julliard Theatre School with a BA from Mount Holyoke College, she also studied overseas at the Conservatoire National d'Art Dramatique in Paris. She was born in Clanton, Alabama
Mullins received her Bachelor of Arts degree in the romance languages from Mount Holyoke College in South Hadley, Massachusetts, in 1979. She also studied at the Juilliard School in New York City, New York, and the Conservatoire National Supérieur d'Art Dramatique in Paris, France.
She also took the Alan Weiss Broadcasting Course and Michael Shurtleff's Scene Study and Audition Class. She has appeared in numerous roles in film, television and on the Broadway stage.
While appearing in several TV series, such as M*A*S*H or Law & Order, Mullins may be best known for her role as former Broadway leading lady Hilary Booth in Rupert Holmes' Remember WENN.
She also writes screenplays and short stories.

1982 - M*A*S*H (Martine LeClerc)

1987 - Crossbow (Blade)

1989 - Prisoners of Inertia (Charlotte)

1991 - What About Bob? (Marie Grady)

1992 - Law and Order (Forensics Technician)

1993 - Dennis the Menace (Andrea)

1995 - Law and Order (Chris Chappel)

1996 - Rescuing Desire (Toni)

1996-98 - Remember WENN (Hilary Booth)

Awards and nominations

1986 - B.H. Barry Stagefighting Prize

1996 - Screen Actors Guild Award Nomination

1999 - New York Festival Award: Outstanding Performance in a Comedy Series

1999 - Chicago International Television Festival Outstanding Achievement in Acting

Broadway

Off-Broadway and Regional

Escape from Happiness (Elizabeth)

Titus Andronicus (Tamora)

Macbeth (Lady Macbeth)

Adoining Trances (C. McCullers)

Measure for Measure (Isabella)

Midsummer Night's Dream (Titania/Hippolyta)

Twelfth Night (Olivia)

The Play's the Thing (Mona)

Wild Oats (Honest Bob)

Amerika (Chorus)
*********************************************************************
Jean-Marc Vasseur and daughter Morgan Vasseur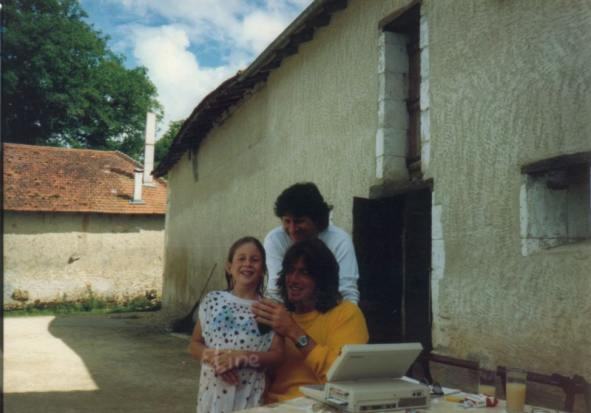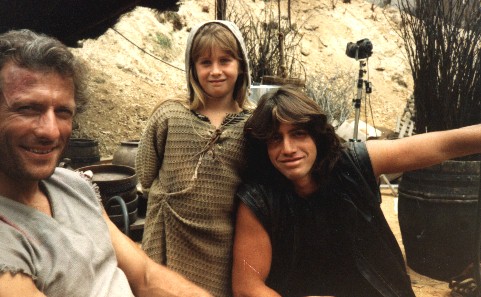 Morgan the daughter of Jean-Marc got also role in Crossbow too. Right: Will, Morgan and Mark. Below: Conrad Phillips and Jean-Marc and right below Jean-Marc with jeremy Clyde during Crossbow. Pictures below from Jean-Marc himself.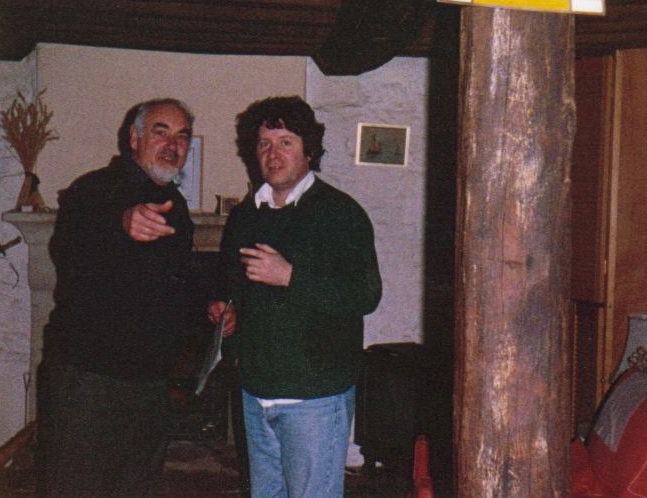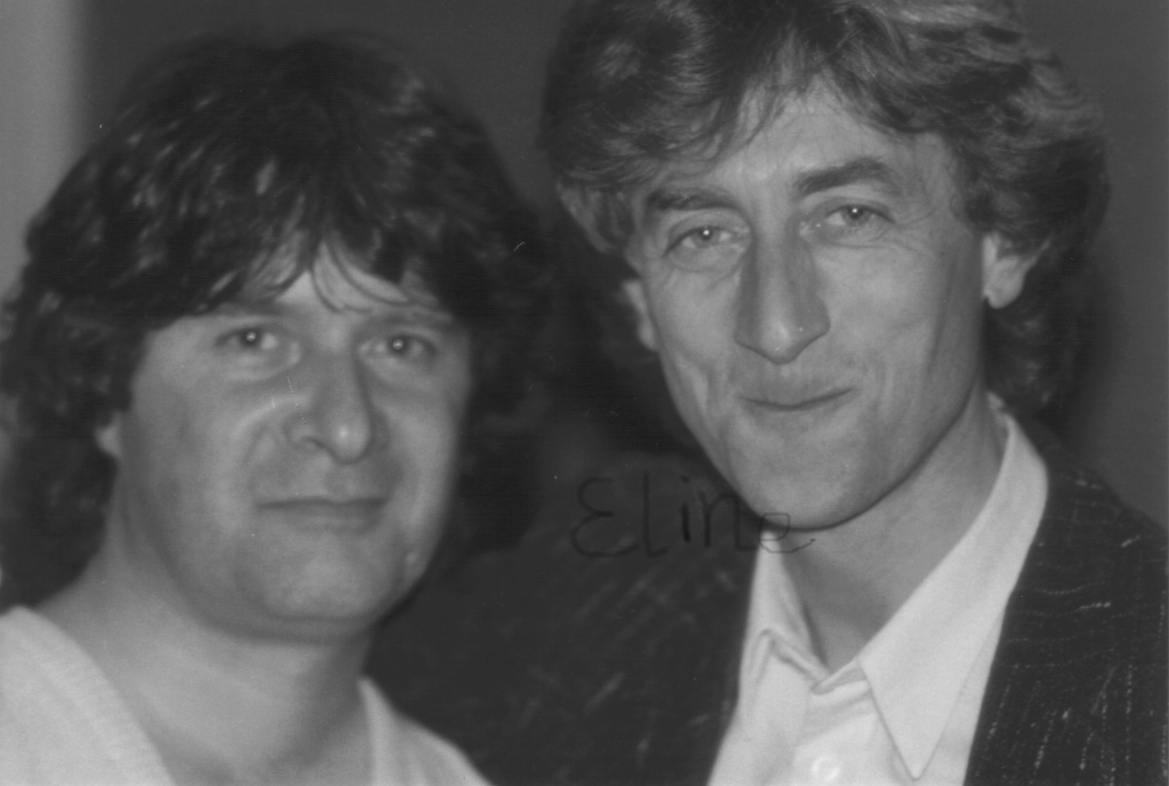 October 14, 1946 in Mainz, Germany, living in France Known for Emanuelle, Extreme limite. Here you can click for the exact filmography on the IMDB link: http://www.imdb.com/name/nm0890796/I'm
*********************************************************************
The stunthorses were provided by Mario Luraschi
Mario rode in the series as stunt soldier, but not recognizable.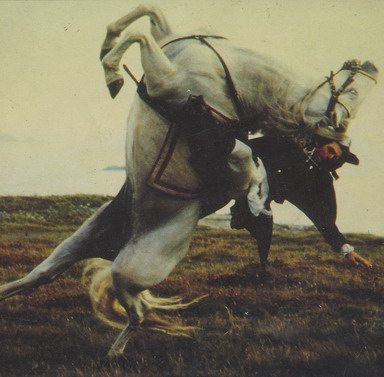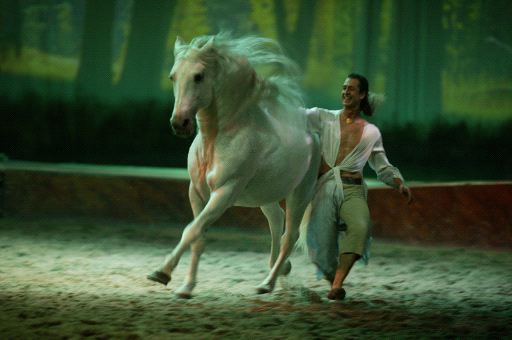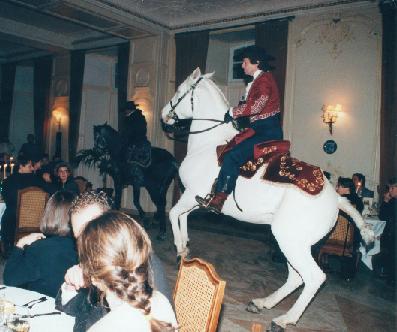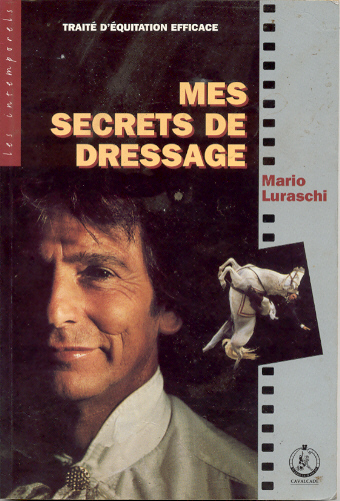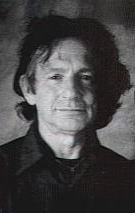 *********************************************************************Stanislas Syrewicz made the Crossbow music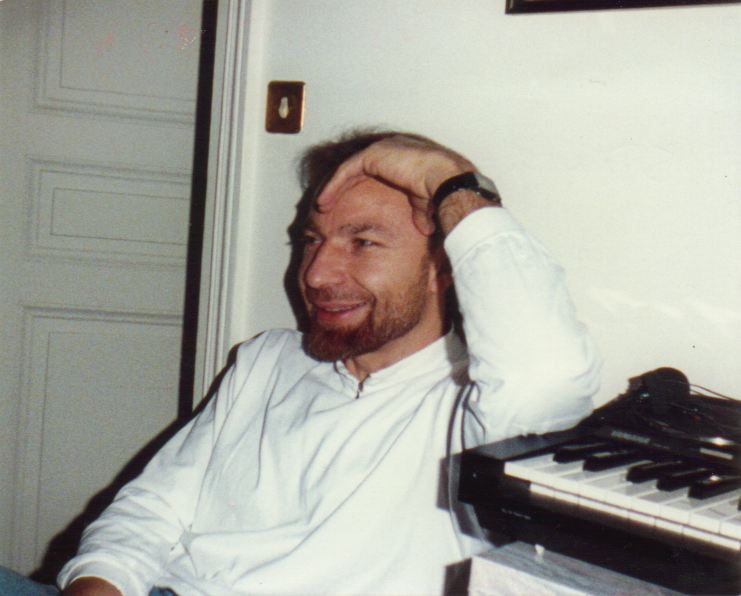 Above: Made by Jean-Marc during Crossbow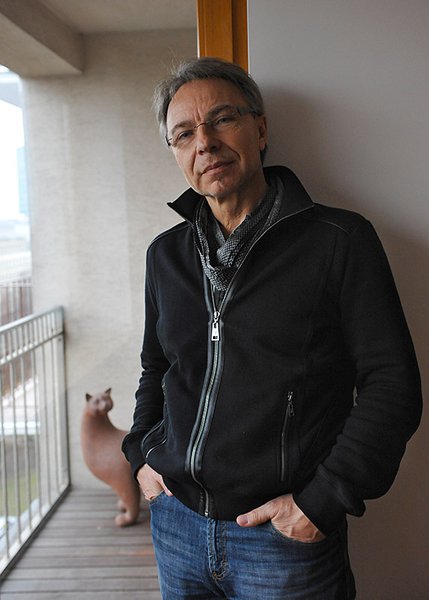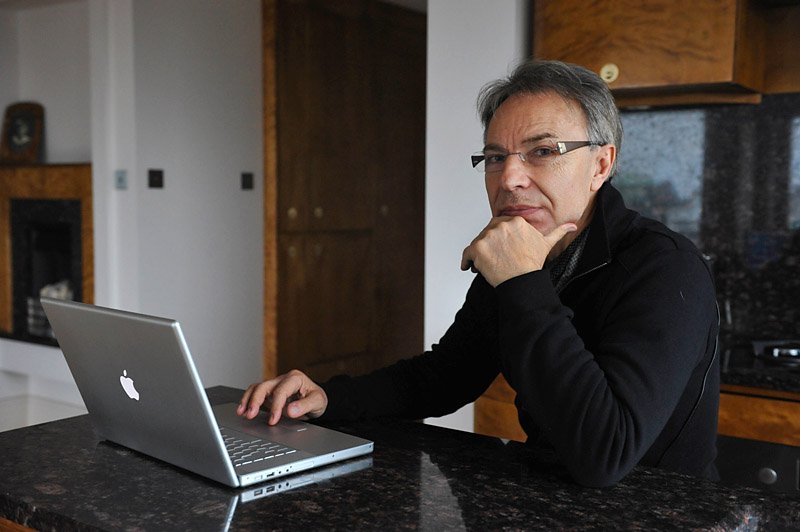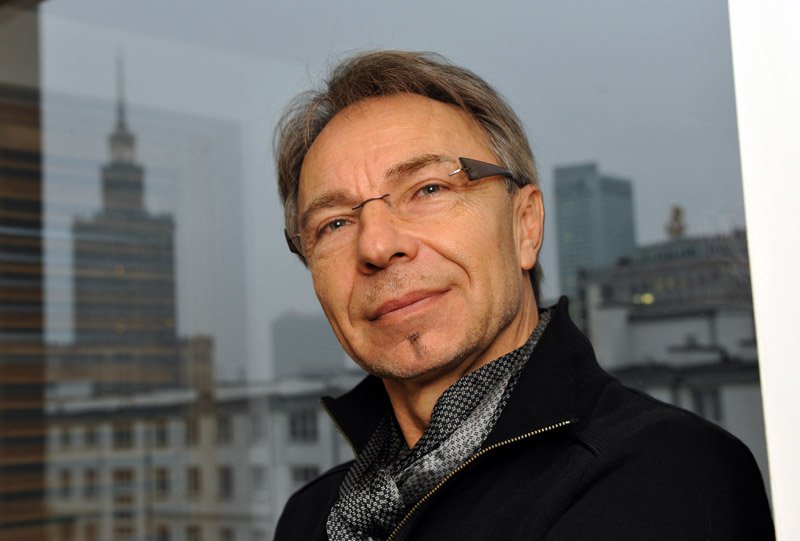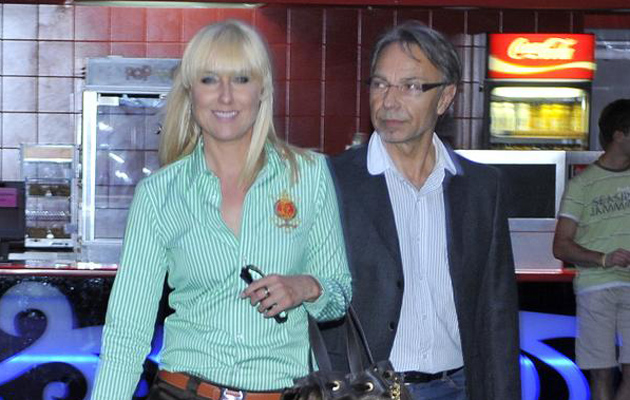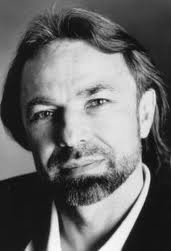 Stanislaw Syrewicz
August 22, 1946 in Azov, USSR
Stanislas was born and educated in Poland. He studied at the Warsaw Academy of Music. In addition to his Music diploma he was awarded a second diploma in Stage Directing from the Academy of Theatre in Warsaw. He wrote the scores of more than 30 stage plays and many TV programmes, whilst enjoying considerable success as a songwriter and opera director. Today, he frequently works in the USA and resides both in Paris and London.
http://www.syrewicz.com/?page_id=41
Note: We'll try to add more actors to this page soon!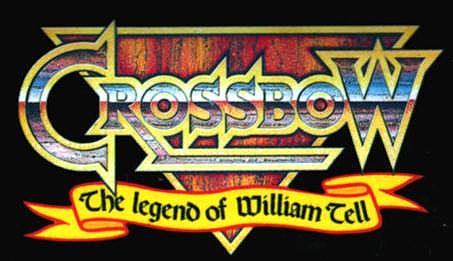 To collection of pictures part 1
To collection of pictures part 2